Team recovers remains of US Marine aviators killed in midair collision off Japan
---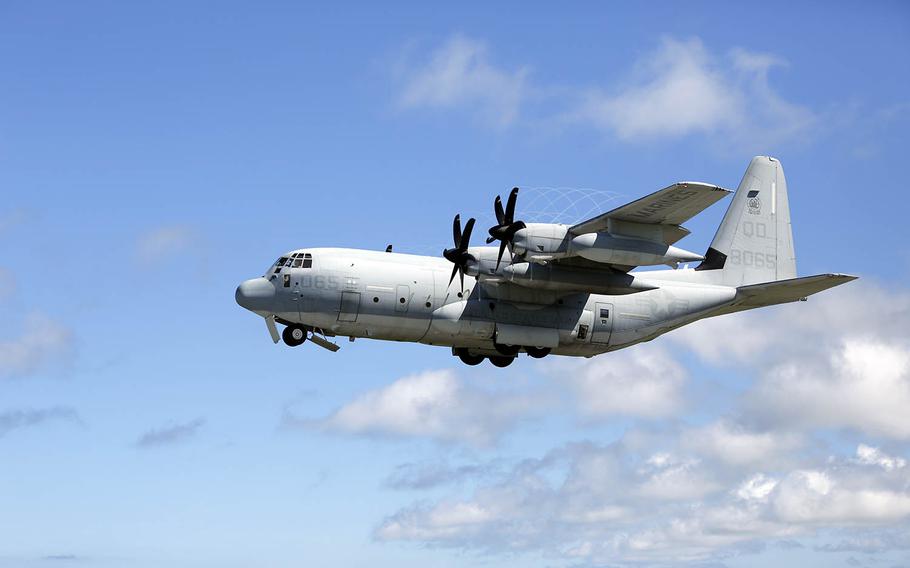 TOKYO — Salvagers have recovered human remains from an area of the Philippine Sea where two U.S. military aircraft crashed on Dec. 6, the III Marine Expeditionary Force said in a statement Monday.
Five crew members of a KC-130J tanker and the pilot of an F/A-18 Hornet were killed in a midair collision during nighttime training off Japan's southern coast. The Hornet's weapons officer was the sole survivor.
A search by U.S. and Japanese forces for the lost aviators that spanned 35,000 square nautical miles was called off Dec. 11.
"At this time, the number and identity of those recovered is not known," the statement said. "The remains will be transferred to Dover Air Force Base, Delaware, where formal identification will be made by competent medical authorities."
A salvage operation related to the crash, which began May 27, concluded Friday after recovering the remains as well as the KC-130J's cockpit voice recorder and digital flight recorder, III MEF said in its statement.
The devices recovered from the tanker are being delivered to Naval Air Systems Command, Patuxent River, Md., for analysis to assist in an on-going investigation, the statement said.
"We reaffirm our deepest sympathy for all affected by this tragedy and those grieving the loss of the six Marines who perished in this accident," the statement said. "We also would like to express our sincere gratitude for the cooperation and expertise of the underwater salvage team."
robson.seth@stripes.com Twitter: @SethRobson1
---
---
---
---