video
Swimming surveillance robot mimics manta rays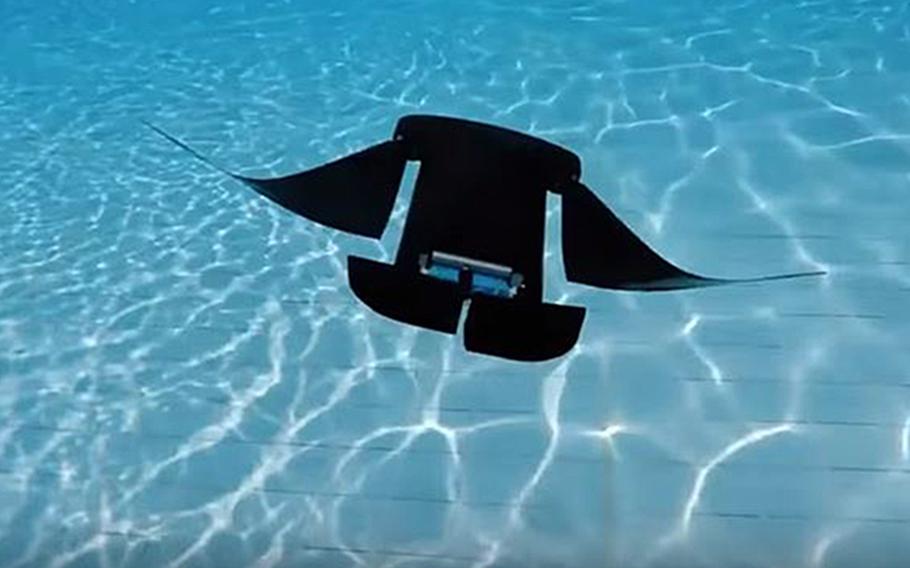 National University of Singapore researchers have built a manta ray-inspired underwater robot that mimics the rays' graceful swimming motion and could be the future of military reconnaissance.
The MantaDroid, designed for aquatic surveillance, uses single motors and flexible "pectoral fins" made from PVC sheets to simulate the winglike movements of the massive mantas and propel it through the water.
The 2-foot-wide robotic ray, which swims at a speed of 1.6 miles per hour, is much smaller than its biological counterpart but can operate for an impressive 10 hours. The real ocean giants have wing spans reaching 12 feet and can swim as fast as 7 miles per hour.
Although one day the mini-mantas might be used by the military for mapping or secretly exploring enemy waters, researchers still have a lot of work to do. The National University of Singapore team said their next steps will be to investigate the bot's ability to withstand currents and different depths.
---
---
---
---