GALLERY
Student artists from across DODEA-Pacific show off their talents in Tokyo
by
Dave Ornauer
May 3, 2019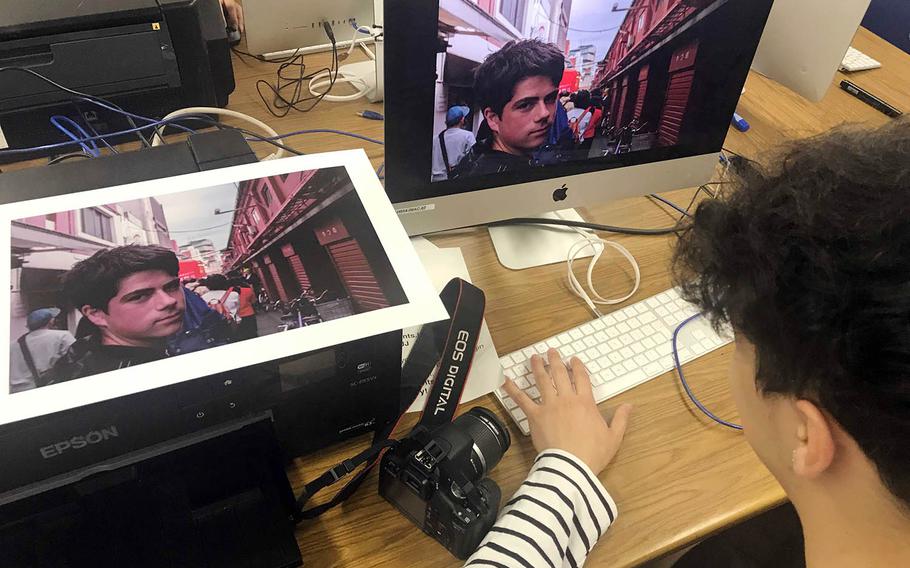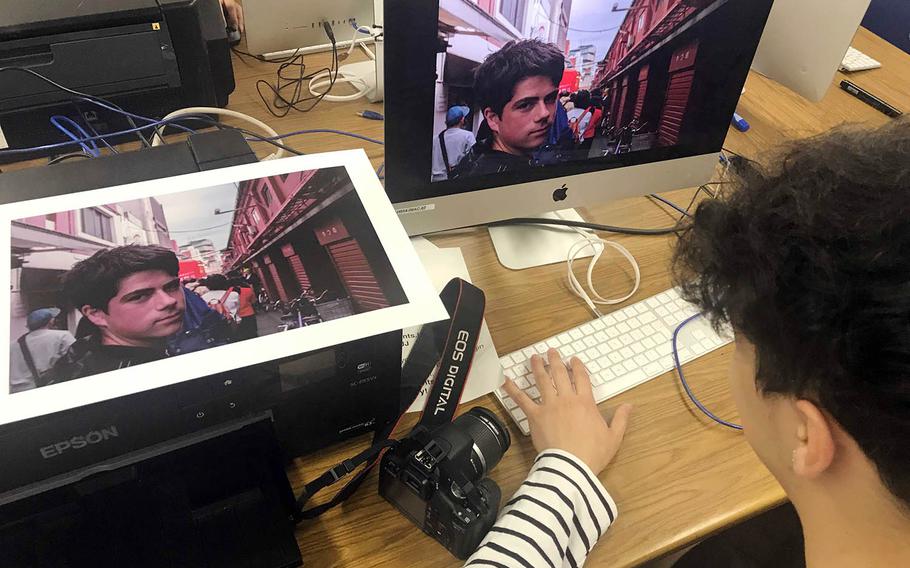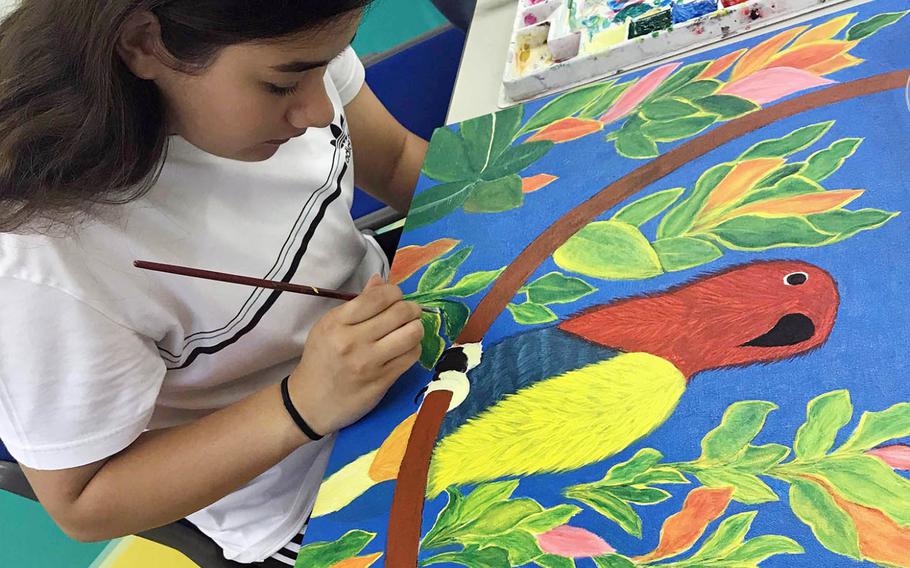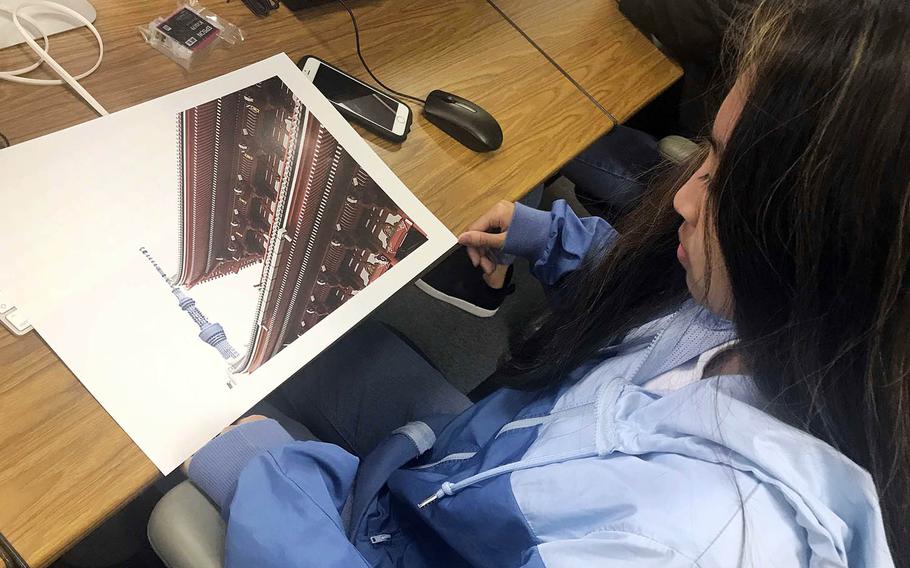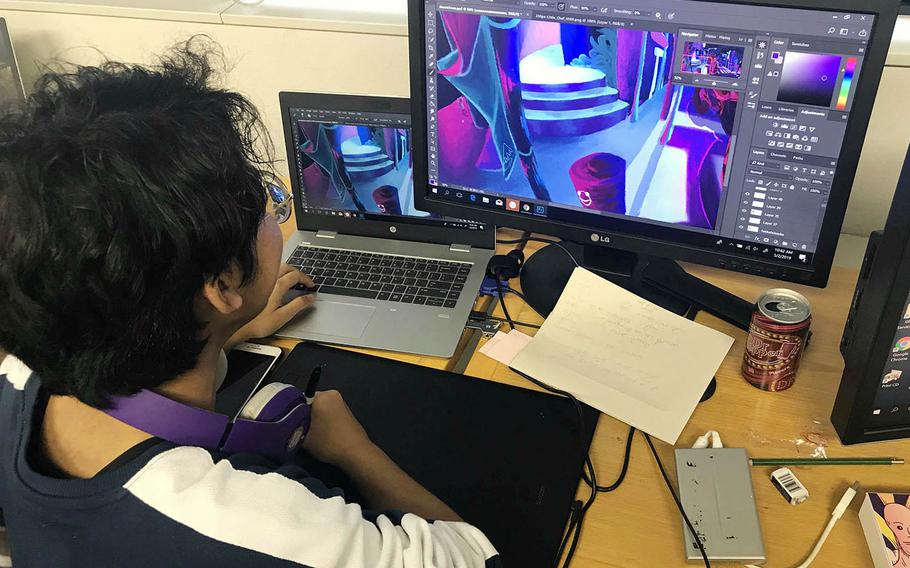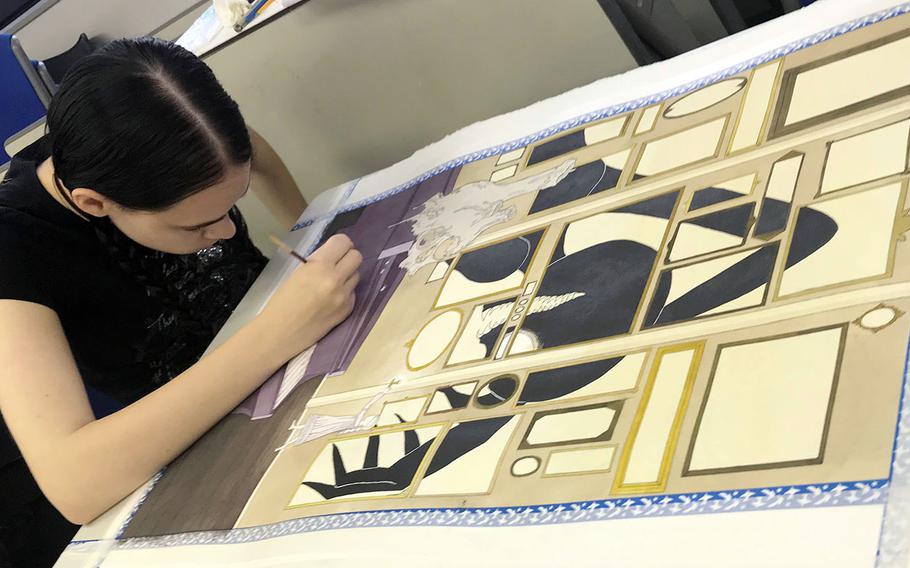 TOKYO — Misa McGhee sat anxiously, awaiting the results of the voting on which of five 8-minute short-subject videos would be named winner of the recent Far East Film and Creative Expressions festival.
A senior at Kubasaki High School on Okinawa, McGhee said she plans to make moviemaking a career; scary films, she added, are her favorite genre.
Her entry, titled "Kokeshi," is the story of a teenage girl vacationing in Tokyo who becomes cursed and trapped inside a traditional Japanese wooden doll, trying to fight her way to freedom. McGhee directed and stars in the piece.
When they announced her video as the winning entry Thursday, a cascade of emotion streamed down her face at Temple University's Tokyo campus, one of the four-day festival's host sites.
"This was my last chance before I graduate to prove to myself that I can do this," she said.
McGhee was one of 99 students from 13 Department of Defense Education Activity-Pacific schools who attended the festival, co-hosted by Temple and the New Sanno Hotel, which billeted the students, teacher-sponsors and its guest presenters.
Besides filmmaking, students engaged in projects involving photography, drawing, acrylic and watercolor painting, digital and mixed media. They began their projects on Monday and had until midday Thursday to complete them.
For the five filmmaking teams, it meant shooting up to three hours of footage to be edited down to just the eight or so minutes per finished product.
"It takes a while to know what footage we can use, and then we still have to edit," said Tyler Edwards, a junior from Humphreys High School in South Korea.
Rain dampened, but did not prevent, the teams of photographers and filmmakers from making their rounds, which involved long walks and train journeys throughout Tokyo to find the right settings.
Indoors, sketchers and painters worked, sometimes feverishly, all week.
"Developing the concept, figuring out what I wanted to do and starting to do it in a short amount of time," said Calah Thompson, a Kubasaki junior who designed an acrylic painting called "unexpected growth."
A gallery was set up for viewing by all the students late Thursday afternoon, followed by an hourlong film viewing in the university's main forum, and then an awards ceremony.
McGhee's film took first among the judges and also won the students' choice award.
"I love horror and I want to be known for that," McGhee said. "This tells me I can be a filmmaker."