Typhoon season coming to an end
---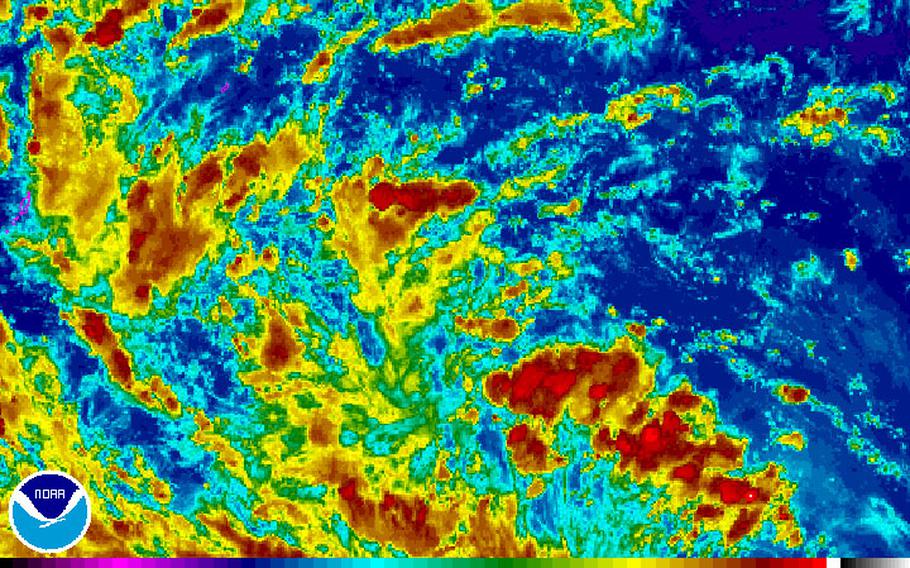 3:15 p.m. Monday, Nov. 21, Japan time: In 10 days, the 18th Wing commanding officer at Kadena Air Base is due to set Tropical Cyclone Condition of Readiness All Clear for U.S. bases on Okinawa. That signals the end of the six-month period known as the northwest Pacific's typhoon season.
TCCOR 4 will remain in effect for Guam and the Marianas islands year-round because of that territory's close proximity to where tropical cyclones typically form. Some of the most severe typhoons to hit Guam have happened outside of that six-month window, the most recent Pongsona in December 2002. Super Typhoon Haiyan (Yolanda) devastated the central Philippines rather late in the season three years ago, in November.
This was an unusually quiet season regarding Okinawa, where U.S. bases entered TCCOR 1-E (emergency) just once, back in early October during Super Typhoon Chaba, which just sideswiped Okinawa before heading through the Tsushima Strait and flooding southeastern Korea.
The season got off to an unusually slow start, with the first named storm happening in early July, but more than made up for it as the season progressed, with 28 numbered storms occurring, four below the seasonal average.
That's no indicator, though, that next season will be just like this one. Typhoons are unpredictable buggers and seasonal trends can vary.
PST will continue to keep watch on other areas of the Pacific where U.S. assets are based.
---
---
---
---