South Korean workers fear extended furlough amid cost-sharing standoff with US
by
Yoo Kyong Chang Kim Gamel
April 30, 2020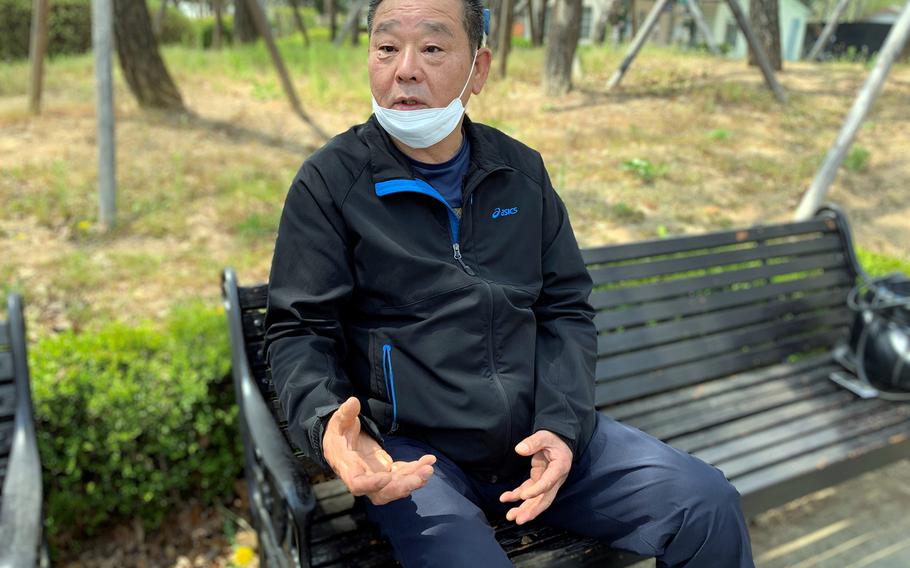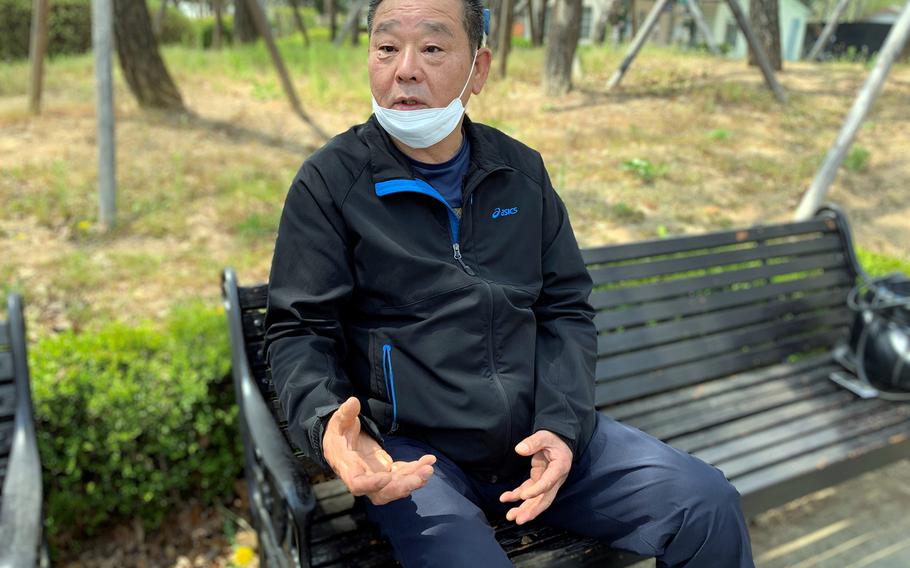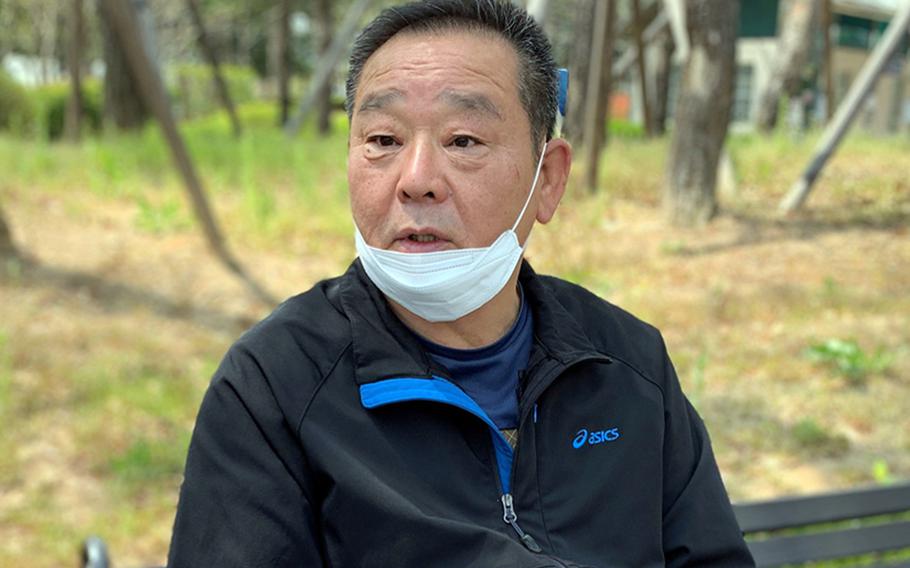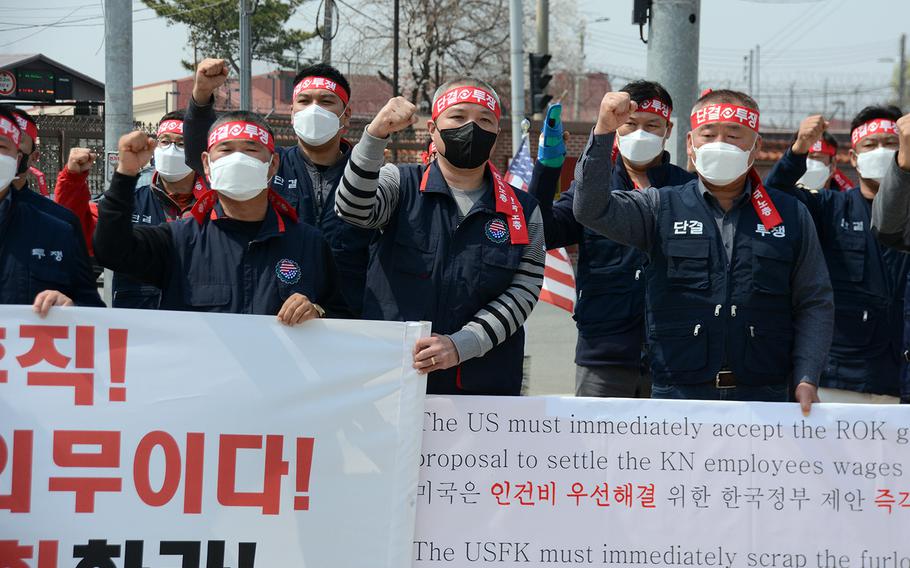 DONGDUCHEON, South Korea — Kim Chin Ho worked hard to earn his position as a quality inspection technician at Camp Casey and has been employed by the U.S. military for more than three decades.
But he suddenly found himself job hunting again after he was placed on unpaid leave on April 1, along with thousands of other South Korean employees, due to the protracted stalemate between Seoul and Washington in defense cost-sharing talks.
The unprecedented furlough of South Koreans working for U.S. Forces Korea — now in its second month — began in the midst of the coronavirus pandemic, making it hard to find part-time work to make ends meet.
"My colleagues and I never thought we would be furloughed because we have been performing vital tasks for USFK," Kim said Wednesday in an interview, his voice cracking with emotion.
"I'm going through a really tough time right now," he said, adding that the money in his final paycheck for work he did in March was running out. "I'm worried about how I can put food on the table next month."
No end in sight Negotiators have deadlocked over U.S. demands that South Korea sharply increase the amount it pays to offset the costs for stationing some 28,500 American troops on the divided peninsula.
Both sides appeared to harden their stances in recent days, signaling that a deal remains far away. Some experts say no agreement is likely before the U.S. presidential election in November.
South Korean Foreign Minister Kang Kyung-wha said Tuesday that Seoul has put forward its best offer, which was a 13% increase from the nearly $1 billion paid last year, according to the Yonhap News Agency.
She also confirmed that President Donald Trump had rejected that amount, which was much lower than the nearly fivefold increase that was reportedly the U.S. starting point when negotiations began in September.
"In fact, I think the amount was the highest possible level for us," Kang told lawmakers, adding that the government must reach a "reasonable" deal since it would need to be ratified by the country's newly elected National Assembly.
Her comments came days after Trump called South Korea "a very wealthy nation" and said it should pay more for the U.S. military presence.
"They've offered us a certain amount of money and I've rejected it," he said in an April 20 press briefing. "We have to be treated equitably and fairly, and so that's where it is right now."
The State Department hasn't publicly revealed figures but said U.S. negotiators had lowered their initial ask. Washington is still believed to be demanding $3 billion to $4 billion per year.
Kim Chin Ho, who joined USFK as a laborer in 1989 and worked his way up to his current position with the logistics management team at Camp Casey, just wants to get back to work.
His father worked at Camp Casey in Dongducheon, about 20 miles from the heavily fortified border that divides the peninsula, until he died in 1974.
"South Korea and the U.S. are brother nations in a blood alliance. I can never forget that so many Americans shed blood during the Korean War," he said, bursting into tears. "But now this has happened and I'm sad. Why is the U.S. putting the screws on our government, setting ridiculous conditions?"
Kim said his wife is battling cancer and his son is attending university so he needs to earn money but few jobs are available because of the coronavirus. He has signed up to take the test to become a taxi driver next month.
Alliance worries The dispute threatens to jeopardize the longstanding U.S.-South Korean alliance and disrupt the U.S. military's readiness to fight amid a growing nuclear threat from the North.
While polls show that overall support for the alliance remains strong in South Korea, anti-American protests have occurred, with activists accusing the Trump administration of trying to extort money and using American troops as "mercenaries."
South Korea has supported U.S. troops under the Special Measures Agreement since 1991, with most of the funds used to pay more than 9,000 local employees, logistical support and construction projects.
"Rather than have a balanced, fact-based debate on the costs and merits of U.S. military presence abroad, the Trump administration has chosen an all-or-nothing approach that he likely believes will get him reelected in November," said Jessica Lee of the Quincy Institute for Responsible Statecraft, a think tank in Washington, D.C.
"South Korean President Moon Jae-in currently has high approval ratings and his party has secured a parliamentary majority, giving him a broad mandate. There is no reason for Moon to cede to Trump's power moves," she said in an email.
"The SMA dispute will ultimately erode support for the U.S.-[South Korea] alliance and accelerate calls by South Koreans for the U.S. military to reduce its footprint or leave altogether," Lee added.
The most recent Special Measures Agreement expired at the end of last year. USFK had been making up for the shortfall with programed funds, but that money ran out on March 31, triggering the furloughs after months of warnings.
USFK commander Gen. Robert Abrams said he was able to keep about 4,500 local employees at work after the Defense Department agreed to additional funding for "critical" logistics cost-sharing contracts and positions essential for maintaining "life, health, safety and minimum readiness."
He called the need to place the others on unpaid leave "heartbreaking" and promised to continue lobbying both sides to reach an agreement "in order to end the partial furlough."
USFK said the furloughed employees may return to work once a new deal is reached, but that also makes them ineligible for unemployment benefits.
With no end in sight, the South Korean government has notified the U.S. that it is moving forward with plans to enact legislation that would provide support for the furloughed workers. South Korean media have reported that sum would then be deducted from its contribution under the next agreement.
The State Department declined to confirm or comment on the wage proposal as a matter of policy but called for more compromise from Seoul.
"We have shown significant flexibility in recent weeks in order to reach a mutually acceptable agreement," a spokesman said in an email on Monday. "We're looking for further compromise from the [South Korean] government as well."
The U.S. rejected a previous suggestion by South Korea to expedite a separate wage deal and negotiate the rest later, citing the need for a comprehensive agreement.
The South Korean employees have been caught in the middle, but USFK also has had to adjust its operations due to the reduction in manpower, raising concerns about a negative impact on fighting capabilities.
Mitigating measures The military said it has implemented measures to mitigate the hardships and ensure essential services such as the hospital, law enforcement and others are uninterrupted.
"It's too early to tell about the furloughs and its impacts to installation services as we've overlapped with COVID-19," said USFK spokesman Col. Lee Peters, referring to the disease caused by the coronavirus.
"As we've maintained minimal manning levels, we don't assess a decline in readiness," he added. "Overall, we maintain a high level of readiness and committed to a robust combined defense posture to protect South Korea."
Yi Taeki, a 59-year-old kitchen worker at a dining facility on Camp Hovey, said he thinks soldiers or local contractors are probably washing dishes in his place.
"I don't think the two sides are likely to seal the deal easily, and that will leave me high and dry," he said recently, sitting in a park near his apartment in Dongducheon.
He has been spending his days playing with his 4-year-old grandson at home but will need to find part-time work soon.
"I received my wages for my work in March, but I haven't heard anything special from the government yet," Yi said. "I have to make a living."
Cho Mi Kyong, 45, said the furlough was a double whammy for her family because her husband works in the tourism industry, which has been paralyzed by the coronavirus crisis.
She had to pull her two children from their private schools and cut other expenses.
Cho, who works at a dining facility at Camp Humphreys, the main U.S. base in the rural area of Pyeongtaek, south of Seoul, said she suddenly feels expendable after years of being told she played an important role in USFK's mission.
"Many KNEs worked for USFK for 10, 20 or 30 years," she said, using the acronym for Korean National Employees. "Now soldiers and subcontract workers are doing their jobs, although they can't work at the same level. I feel a sense of shame."
gamel.kim@stripes.com Twitter: @kimgamel