South Korean soldier killed in blast during artillery drill
by
Kim Gamel Yoo Kyong Chang
August 18, 2017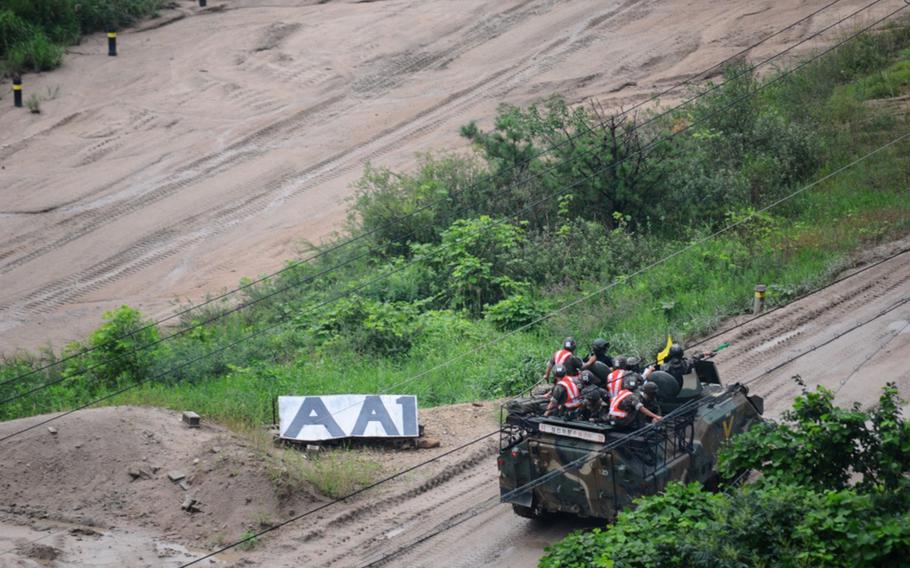 SEOUL, South Korea — One South Korean soldier was killed and six others injured Friday in an explosion during an artillery drill near the border with North Korea, officials said.
The blast occurred on a firing range in Cheorwon. The cause of the explosion remained under investigation, according to the South Korean army's public affairs office.
Seven soldiers were injured and taken to the hospital, where one died, an official said, speaking on condition of anonymity in line with department policy. The official said no American soldiers were involved.
The Yonhap News Agency reported that the soldier who was killed was a 27-year-old sergeant first class who died during transport to the hospital.
The injuries occurred when a fire broke out inside one of 10 K-9 Thunder self-propelled howitzers during a training session, Yonhap said, citing an unnamed army officer.
Cheorwon, 45 miles northeast of Seoul, is near the heavily fortified demilitarized zone that divides the peninsula. The popular tourist area is home to a dormant North Korean infiltration tunnel that was discovered in 1975.
chang.kyong@stripes.com gamel.kim@stripes.com