South Korean military to discharge transgender soldier in test case
by
Kim Gamel
January 22, 2020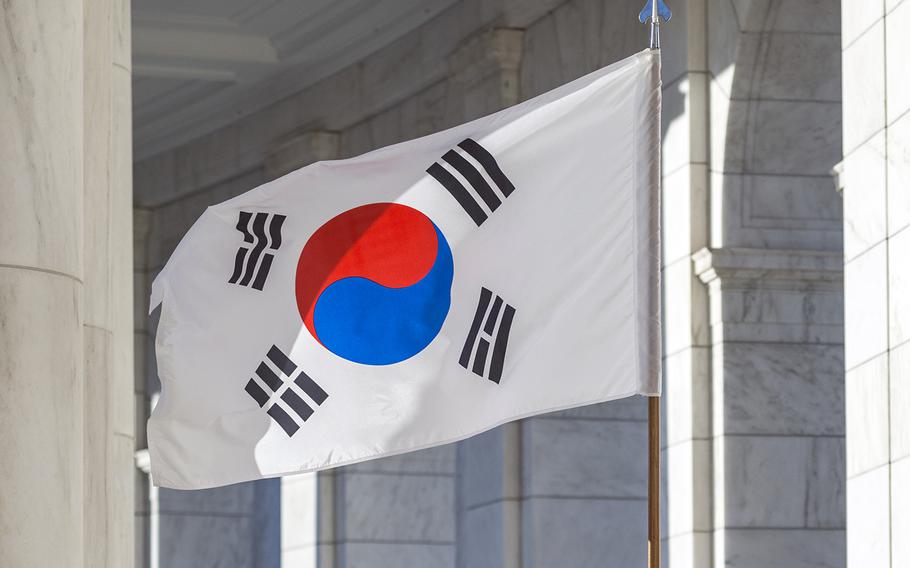 SEOUL, South Korea — In a precedent-setting case, South Korea's military decided Wednesday to discharge a transgender soldier who underwent sex reassignment surgery while on leave.
The staff sergeant, who identified herself as a tank driver named Byun Hui-soo, pleaded with the military to reverse the decision and allow her to serve as a female soldier.
"I want to show that I can protect that nation as an excellent soldier regardless of my gender identity," she said, appearing in uniform at a press conference after the decision was announced in Seoul. "Please give me that chance."
The case was widely seen as a test for policies toward LGBT troops in South Korea, a socially conservative country that requires most able-bodied men to serve nearly two years in the military.
Byun, who is in her 20s and voluntarily enlisted in the army as a man in 2017, said serving in the military had been her childhood dream.
The staff sergeant said she decided to have sex reassignment surgery in Thailand in November after suffering an extended period of depression due to gender dysphoria.
"I am well aware that the military isn't ready yet to accept transgender soldiers, but the military is making progress toward respecting human rights," she was quoted as saying by the Yonhap News Agency.
"If the military properly assigns me based upon my unique experiences, however, it could create positive effects for the military as a whole," she said.
An army committee issued the discharge ruling after a meeting on Wednesday, noting that it made the decision in accordance with due process and the results of a medical examination, according to a statement.
"The committee made a decision to discharge (the soldier) based on the criteria of related laws, including the military personnel management act," it said.
It didn't elaborate, but South Korean media reported that the military's medical team had declared the officer to be "handicapped" because of the lack of male genitalia."
The Ministry of National Defense said last week this was the first time a transgender case was being brought before a committee.
The case was reminiscent of a similar debate in the United States, where President Donald Trump's administration has banned most transgender recruits from joining the military, while allowing those already serving to remain.
South Korea's military laws don't explicitly ban LGBT troops from serving, but they do provide for punishment of up to two years in prison for sexual intercourse between men or "any other indecent" act.
Amnesty International and other rights groups have accused the South Korean military of using the law to foster widespread discrimination.
"The military code does more than legislate against particular sexual acts," Amnesty International said in a July report detailing abuses. "It institutionalizes discrimination, reinforces systematic disadvantages for gay, bisexual and transgender people and risks inciting or justifying violence against them inside the military and in the broader society."
gamel.kim@stripes.com Twitter: @kimgamel
---
---
---