South Korean man killed in apparent accident at Camp Carroll, police say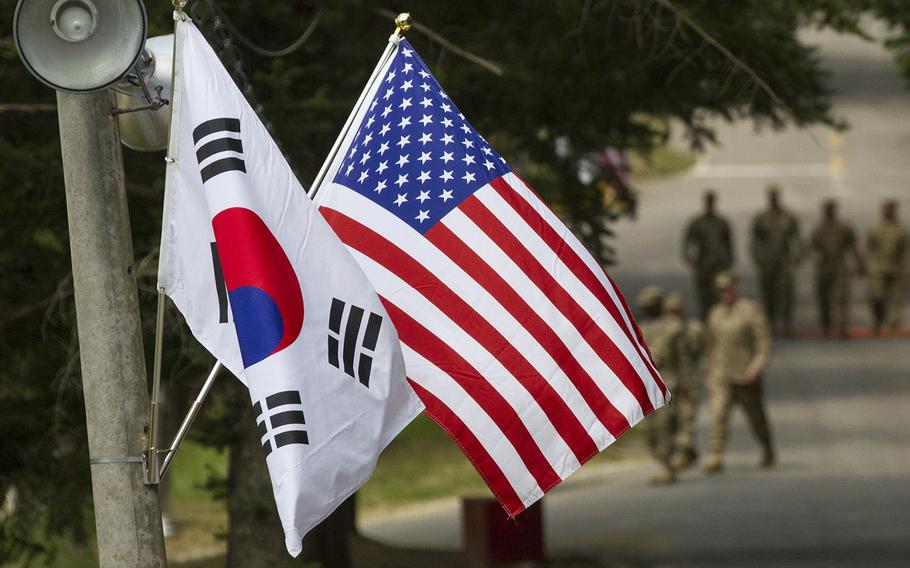 A South Korean man died in an apparent accident while working at Camp Carroll, a U.S. military base southeast of Seoul, officials said.
He was an employee of the U.S. Army Materiel Support Command-Korea and had served with the Army for several years, according to a press release.
The man, who was not otherwise identified, died Tuesday "after sustaining injuries while performing his job," the command said as it expressed condolences in a statement.
Local police said the man died after he was trapped between a crane and an armored vehicle while Mine Resistant Ambush Protected vehicles were being unloaded from a trailer.
A senior official said he couldn't provide more details because the death was still under investigation.
MSC-K commander Col. Christopher Noe expressed condolences to the man's family, friends and co-workers.
"He wasn't just an employee here, he was part of our tight-knit MSC-K family," Noe was quoted as saying.
"Our number one priority is taking care of his family and assisting his coworkers at this time. Our prayers and thoughts are with them during this difficult time," he added.