South Korea, US plan military exercises despite North Korean missile tests, officials say
by
Kim Gamel
August 1, 2019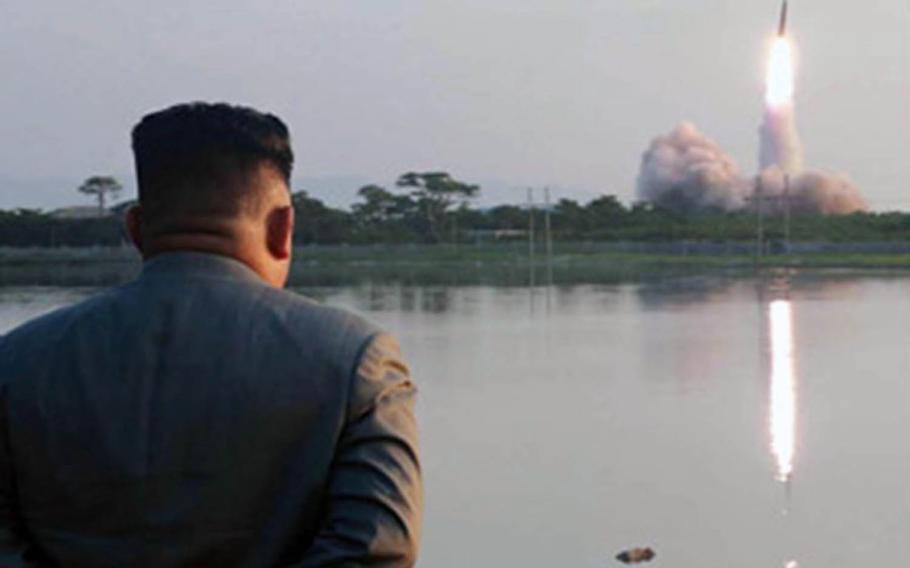 SEOUL, South Korea — North Korea fired what appeared to be two short-range ballistic missiles into the sea off its eastern coast Friday for the third time in just over a week, South Korean officials said.
The series of launches happened after the North warned the South against taking part in joint military exercises with the United States, which are reportedly to begin next week.
The communist state is also frustrated over stalled nuclear talks and is likely seeking leverage as Washington tries to restart them, experts said.
The missiles, which were fired from Yonghung at 2:59 a.m. and 3:23 a.m., flew nearly 140 miles at an altitude of about 15 miles, according to the South's Joint Chiefs of Staff.
President Donald Trump continued to play down the testing activity.
"I think it's very much under control," he told reporters at the White House on Thursday. "I have no problem. We'll see what happens, but these are short-range missiles. They are very standard."
The latest flurry of activity began July 25 when the North launched two short-range ballistic missiles into the sea, calling them a "solemn warning" to Seoul as it gears up for the mainly computer simulated drills.
U.S. officials said the joint training would be held as planned but did not provide a date.
The Yonhap News Agency on Friday quoted military sources as saying the command post exercise would begin on Monday. The allies will also hold joint sessions for about 10 days aimed at testing South Korea's capabilities with an eye toward the transfer of wartime operational control, which is currently held by the United States, Yonhap said.
North Korea conducted another launch on Wednesday, saying it was a test of a newly developed "large-caliber multiple launch guided rocket system."
Friday's launch took place in a different area than the others. Experts have said the North is developing weapons that are mobile and can be harder to detect than those launched from a fixed site.
South Korea's presidential office said an initial assessment with the U.S. military showed the projectiles fired Thursday were probably the same new type of short-range ballistic missile the North has tested previously.
But it stressed further analysis was needed because of the North's different description of the launch on Wednesday.
North Korea test-fired dozens of missiles and conducted three nuclear tests in 2016-17, showing strong progress in developing a nuclear weapon that could target the U.S. mainland.
Tensions spiked as Trump and North Korean leader Kim Jong Un traded personal insults and threats of war.
But the situation has calmed as a diplomatic effort to persuade the North to give up its nuclear weapons gained momentum last year, and Kim promised to suspend long-range missile and nuclear tests.
gamel.kim@stripes.com Twitter: @kimgamel