South Korea to provide 10,000 face masks to help Navajo veterans fight coronavirus
by
Kim Gamel
May 18, 2020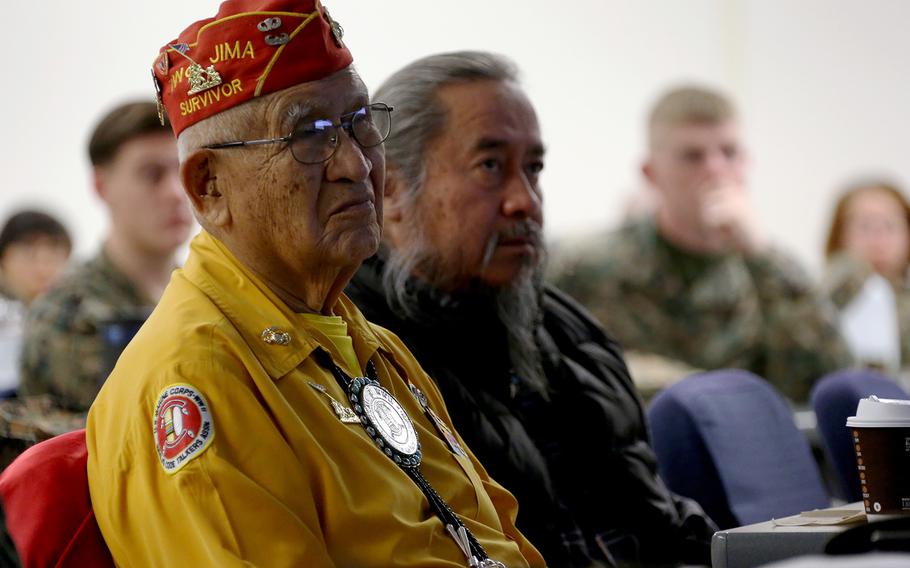 Stars and Stripes is making stories on the coronavirus pandemic available free of charge. See other free reports here. Sign up for our daily coronavirus newsletter here. Please support our journalism with a subscription.
SEOUL, South Korea — South Korea will provide 10,000 masks and hand sanitizer to help Navajo veterans of the 1950-53 Korean War fight the coronavirus, the government said Monday.
It was the latest in a series of humanitarian shipments from South Korea to foreign veterans ahead of the 70th anniversary of the June 25 start of the war that pitted the United States and the South against the communist-backed North.
The Navajo Nation has been one of the hardest-hit communities in the United States, with coronavirus infection rates rivaling those of New York City.
Health authorities have reported 3,912 positive cases and 140 deaths on the desert reservation, which covers parts of New Mexico, Arizona and Utah, and has a population of 175,000.
South Korea's Ministry of Patriots and Veterans Affairs said it was "sending protective items including 10,000 masks to the hidden heroes of the Korean War in the Navajo Nation for the people who are hit especially hard by COVID-19," the respiratory disease caused by the coronavirus.
About 800 Navajo men served in the war, many as Code Talkers who used their native language as an unbreakable code to confound opposing forces. Around 130 of the Navajo veterans are still alive, the ministry said.
The 70th Anniversary of the Korean War Commemoration Committee will deliver the masks and hand sanitizers to the veterans and their loved ones as an expression of gratitude for their contribution, according to a press release.
The items were originally supposed to be delivered on Monday, but the date has been delayed. Officials said they plan to hand them over sometime this week with the assistance of the South Korean consulate in Los Angeles, the Korean community in Arizona and the Korean Missionary Association in America.
"We hope our small gifts will console the veterans in the midst of the COVID-10 crisis," said committee co-chairman Kim Eun-gi. "The government remembers those who made a noble sacrifice to defend a strange country 70 years ago, and we hope they will proudly tell their posterity about the choice they made so many years ago."
Earlier this month, the committee sent 1 million masks to benefit all foreign veterans of the war, including 500,000 to the Department of Veterans Affairs for American vets.gamel.kim@stripes.com Twitter: @kimgamel