South Korea suspends tours of border truce village to prevent spread of African swine fever
By
Yoo Kyong Chang Kim Gamel
October 2, 2019
---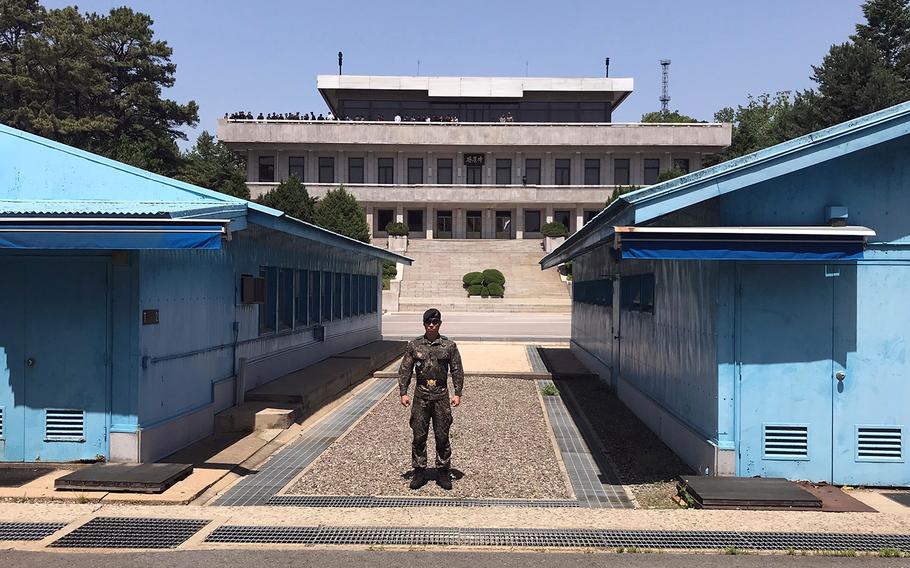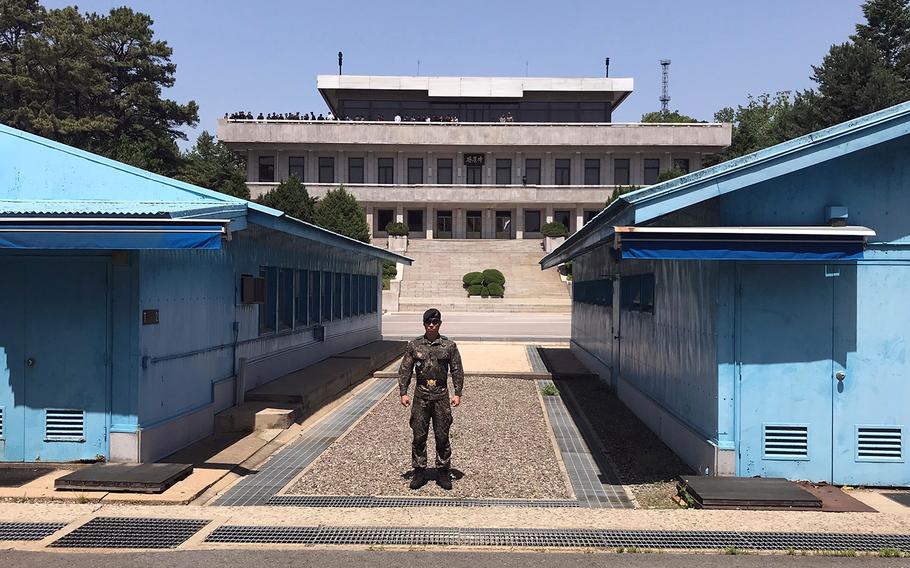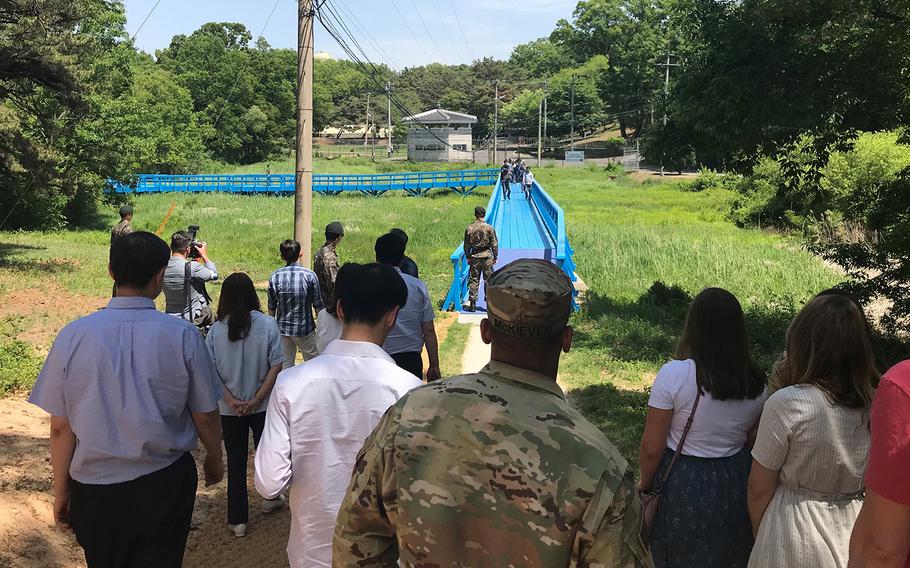 SEOUL, South Korea — South Korea has suspended tours of the border truce village of Panmunjom and the recently opened hiking trails in the area as part of measures to prevent the spread of African swine fever, officials said Wednesday.
South Korea has confirmed 11 cases of the disease, including two on Wednesday, all near the border with North Korea. The virus does not sicken people but is highly contagious and deadly for pigs and has vast economic ramifications.
Gen. Robert Abrams, head of United Nations Command and U.S. Forces Korea, ordered the temporary suspension of visits and tours to Panmunjom, which is also known as the Joint Security Area, effective Tuesday, for an unspecified time, according to a UNC press release.
The decision was made upon request from South Korea "to support the containment of the African swine fever that has been detected in the northern areas of Gyeonggi province," it said, adding that U.N. Command education and orientation program sites also have been closed.
"UNC coordinated this temporary suspension closely with the Ministry of National Defense and the Ministry of Unification, and remains committed to supporting [South Korean] government efforts at preventing any further spread of swine fever in the country," it said.
Hiking trails that opened elsewhere in the so-called Demilitarized Zone earlier this year as part of peace efforts with the North also have been temporarily closed as part of the quarantine efforts, the unification ministry said. The government promised to try to resume the tours as soon as possible.
South Korea has killed tens of thousands of pigs, increased disinfection measures and temporarily banned the transport of hogs and related livestock since its first outbreak was detected on Sept. 17 at a farm near the heavily fortified border that has divided the peninsula since the 1950-53 Korean War.
North Korea reported an outbreak near its border with China in May.
Tours to the JSA, which is in the heart of the DMZ and includes the iconic blue building where the armistice that ended the war was signed, are popular and receive hundreds of visitors each week.
Panmunjom, the only point in which soldiers from both sides come face to face, also was the site of the first inter-Korean summit last year as well as an impromptu meeting between President Donald Trump and North Korean leader Kim Jong Un on June 30.
The closure of the area comes as the United States and North Korea have announced plans to resume working-level negotiations over the North's nuclear weapons program this weekend. Officials have not announced the location of those talks.
gamel.kim@stripes.com Twitter: @kimgamel
---
---
---
---