South Korea shutting down factory in North to protest rocket launch
by
Paul Alexander
February 10, 2016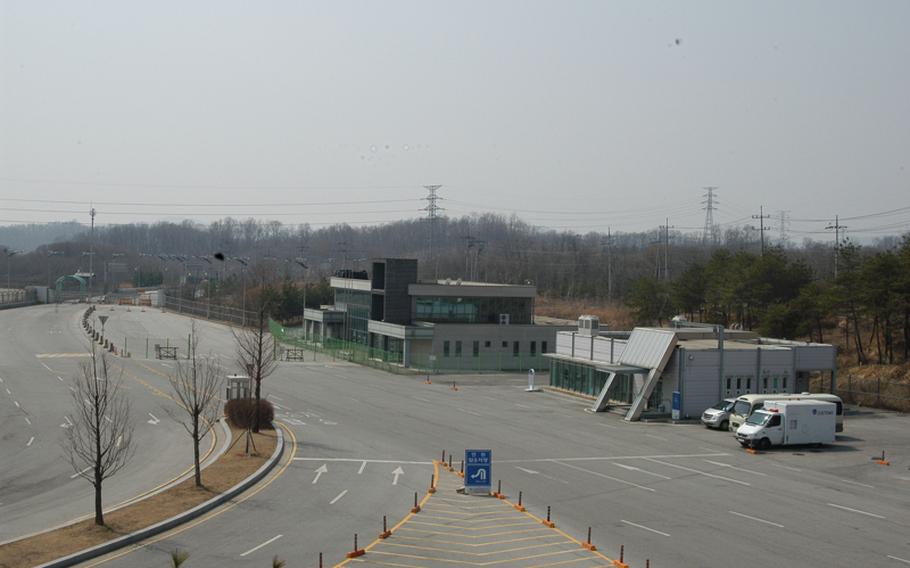 South Korea said Wednesday that it is shutting down a factory complex in North Korea that the two countries have jointly operated, cutting off Pyongyang's lone major source of hard currency.
It is the most serious action taken by Seoul in the wake of the North's rocket launch Sunday and its fourth nuclear test a month earlier. It is clearly aimed at hitting the poverty-wracked country in its wallet — the Kaesong complex earns an estimated $100 million in annual salaries for North Korean workers, from 124 South Korean companies, to produce a variety of finished goods.
While the Kaesong complex has served as a symbol of inter-Korean cooperation, it also has been used as a political weapon: The North closed it down for four months in 2013 in protest of U.N. sanctions against Pyongyang and joint military drills between the U.S. and South Korea.
"The operation of the complex should not be used for North Korea's development of weapons of mass destruction at a time when the international community is pushing for tougher sanctions against the North," South Korea's Yonhap News quoted a Unification Ministry official as saying.
The two countries have been using loudspeakers to blast propaganda messages across the Demilitarized Zone since shortly after the Jan. 6 nuclear test, but that has been largely just an irritant to the North. Shuttering Kaesong is clearly an escalation after Pyongyang ignored requests to cancel the rocket launch.
The North says its rocket program is peaceful, designed to launch satellites into orbit. But its launches are widely seen as tests of ballistic missiles capable of reaching the continental U.S. with nuclear warheads.
Analysts have been poring over photos and other data from the launch to determine what progress the North may have made since December 2012, when it made its first successful launch of a three-stage rocket. Speculation had focused on a rocket that the North had shown off during a recent military parade that appeared to incorporate major design changes to make it more accurate and more capable of withstanding re-entry into the atmosphere.
But 38 North, a website run by Johns Hopkins University's School of Advanced International Studies that monitors North Korean activities, said Sunday's rocket looked very much like the last model.
One twist is that the rocket's first stage was apparently set up to explode after separation, creating a shower of 270 pieces, initially leading South Korean officials to speculate that the entire rocket had failed.
Instead, the rocket continued on its announced path that took it over Okinawa before putting an object into space. The North also appears to have found a way to make in-course corrections because the object initially was tumbling but now has stabilized, U.S. officials said.
Speculation on the reason for the rocket launch has focused on Kim Jong Un's challenges in fully consolidating power, even though it's been more than four years since he took over after the death of his father.
He has carried out a number of brutal, high-level purges to keep the hierarchy in line, and Yonhap quoted an unidentified official Wednesday as saying the chief of North Korea's military was executed this month on corruption and other charges.
---
---
---