South Korea restores anti-coronavirus measures in Seoul amid new outbreaks
by
Kim Gamel
May 28, 2020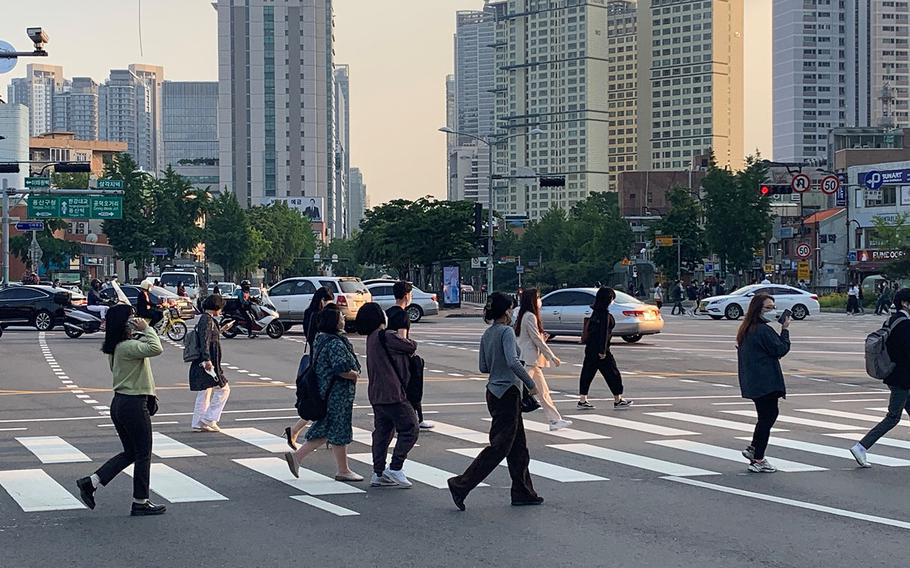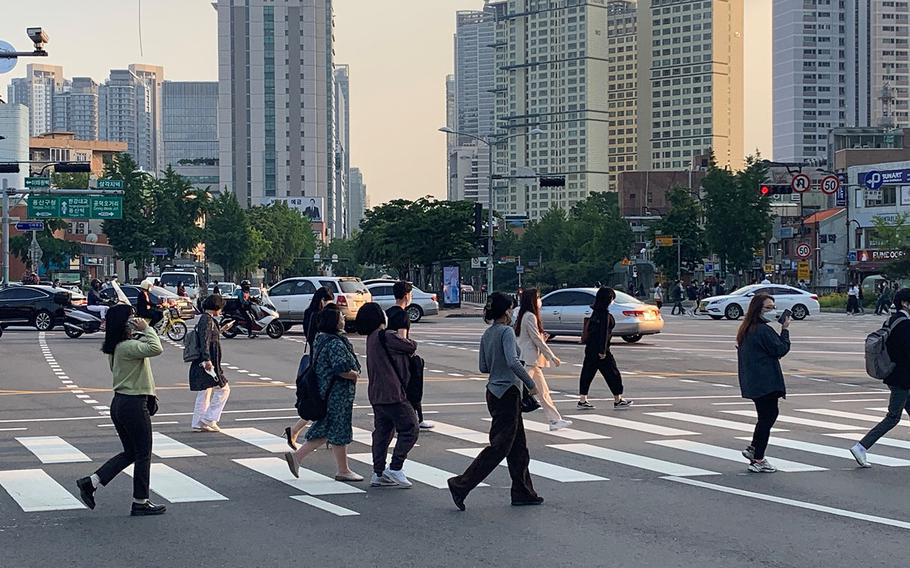 Stars and Stripes is making stories on the coronavirus pandemic available free of charge. See other free reports here. Sign up for our daily coronavirus newsletter here. Please support our journalism with a subscription.
SEOUL, South Korea ⁠— Museums, theaters, parks and other public facilities in the Seoul metropolitan area will close for two weeks starting Friday, health authorities said as they raced to contain a new outbreak of the coronavirus.
The announcement came Thursday after South Korea reported 79 new confirmed cases, its biggest daily number in nearly two months.
The spike underscored the risks of lifting strict containment measures as South Korea and other nations try to move toward normalcy amid the ongoing pandemic.
U.S. Forces Korea also eased restrictions on most bases in the country earlier this month except for those in the Seoul area, but it kept all bars and other "adults-only" establishments off-limits.
In addition, USFK commander Gen. Robert Abrams renewed a public health emergency that gives him authority to enforce the rules for civilians as well as service members through Aug. 20.
Col. Edward Ballanco, the commander of the Army garrison in the southeastern city of Daegu, said Thursday that military patrols had found "a bunch of people in bars over the last week." He didn't give details.
Several American soldiers have been demoted and civilian employees and contractors have been banned from U.S. installations for violating the rules over the past few months.
"The penalties are severe and it's just foolish right now … to suffer these penalties just to go into a bar when you can go into a restaurant and order a drink," Ballanco said in a Facebook Live community update.
The latest increase largely stemmed from a cluster of infections among workers at a distribution center operated by South Korea's e-commerce company Coupang in Bucheon, a satellite city to the west of Seoul.
The Korea Centers for Disease Control said it has linked at least 82 infections to workers there and was testing 4,000 more people who may have been exposed.
Similar outbreaks have been reported in recent weeks at nightclubs and bars in the Seoul area, which is home to about 25 million people, about half of South Korea's population
Health Minister Park Neung-hoo said the government-run public facilities would close from Friday to June 14 in the densely populated capital and surrounding areas to slow the spread of the virus.
He urged bars, clubs and other entertainment facilities to do the same and called on companies to adopt flexible hours to minimize crowds and to follow quarantine rules including maintaining cleanliness and wearing face masks.
Residents were asked to avoid unnecessary gatherings and to stay home if they felt ill.
The government stopped short of reimposing restrictions nationwide, but Park warned the next two weeks would be "crucial" in determining if measures need to be expanded.
"If we fail to eradicate the spread of the virus in the metropolitan area at an early stage, it will lead to more community infections," he told reporters Thursday after an emergency meeting.
South Korea never ordered severe lockdowns but has been lauded for its aggressive testing and tracing efforts that helped drive the daily number of cases from a peak of 909 on Feb. 29 to single digits earlier this month.
The government ended a strict social distancing campaign on May 6 and began what it calls "everyday life quarantine," including a phased plan to reopen schools.
However, health workers are finding it increasingly difficult to track transmissions as public activity resumes, KCDC director Jeong Eun-kyeong said.
"We will do our best to trace contacts and implement preventive measures, but there's a limit to such efforts," she said.
The new measures in Seoul appeared to have little effect on the U.S. military community because Yongsan Garrison and the nearby K-16 base were the only U.S. installations kept under a heightened alert level known as Health Protection Condition-Charlie.
That means people affiliated with USFK in the area can't eat at off-base restaurants or attend other social activities in the local communities, although they can travel to unrestricted areas to do so.
Nonessential travel to the capital, including the two main airports, also is prohibited without special permission.
gamel.kim@stripes.com Twitter: @kimgamel