South Korea has new lead negotiator in defense cost-sharing talks with US
---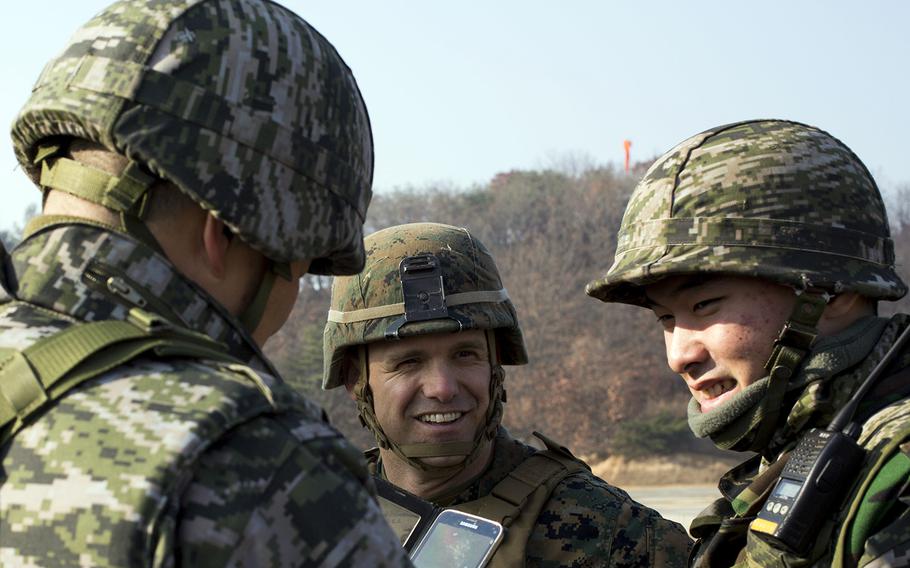 SEOUL, South Korea — A former finance ministry official led South Korea's delegation in the second round of defense cost-sharing negotiations with the United States this week in Hawaii.
The two-day talks began Wednesday in Honolulu amid concerns that President Donald Trump's demands that South Korea sharply increase its contribution has put a new strain on the alliance between the two countries.
Several South Korean anti-American student activists broke into the U.S. ambassador's residence in Seoul last week to protest the demands for South Korea to pay more. Ambassador Harry Harris was not home at the time.
The allies held the first round of talks last month as the current contract, known as the Special Measures Agreement, is due to expire on Dec. 31.
South Korea has appointed a new top negotiator, Jeong Eun-bo, a veteran official with the finance ministry, to lead the talks with State Department official James DeHart.
Jeong takes over from former diplomat Chang Won-sam, prompting media speculation that the government is seeking more financial expertise to counter the U.S. demands.
Before leaving, Jeong promised that South Korea will make a "fair and equitable" financial contribution to the United States.
The two sides missed last year's deadline after months of fraught bargaining but agreed in February on a stopgap measure that required South Korea to pay $920 million at the time for 2018.
That was an 8.2% increase from the previous year. However, the contract was for only one year, instead of the usual five years.
gamel.kim@stripes.com Twitter: @kimgamel
---
---
---
---