Soldiers pack Camp Humphreys' new food court during first lunch rush
by
Marcus Fichtl
October 30, 2017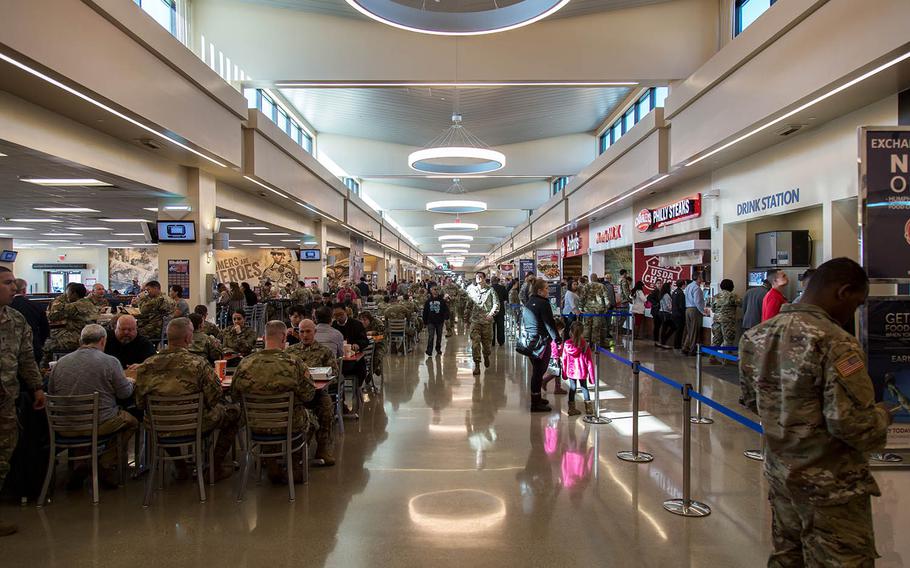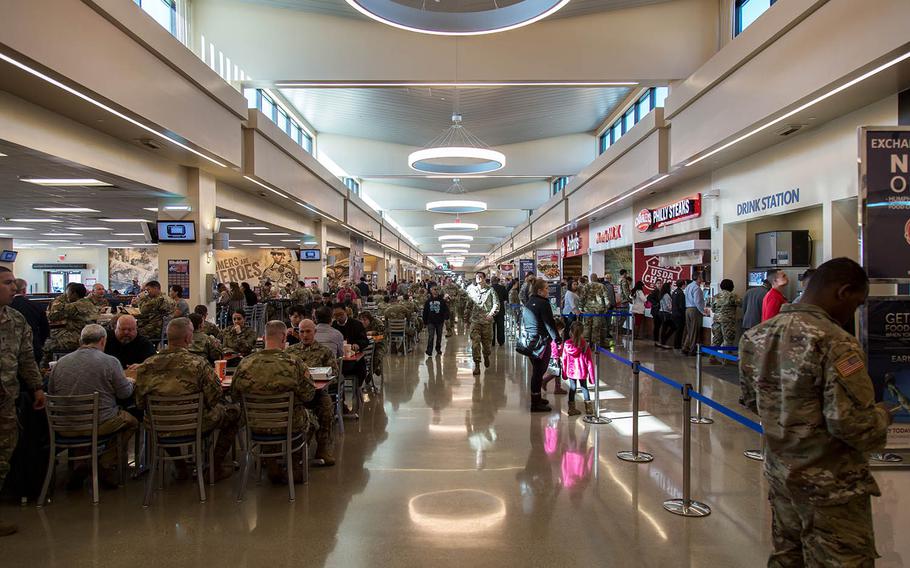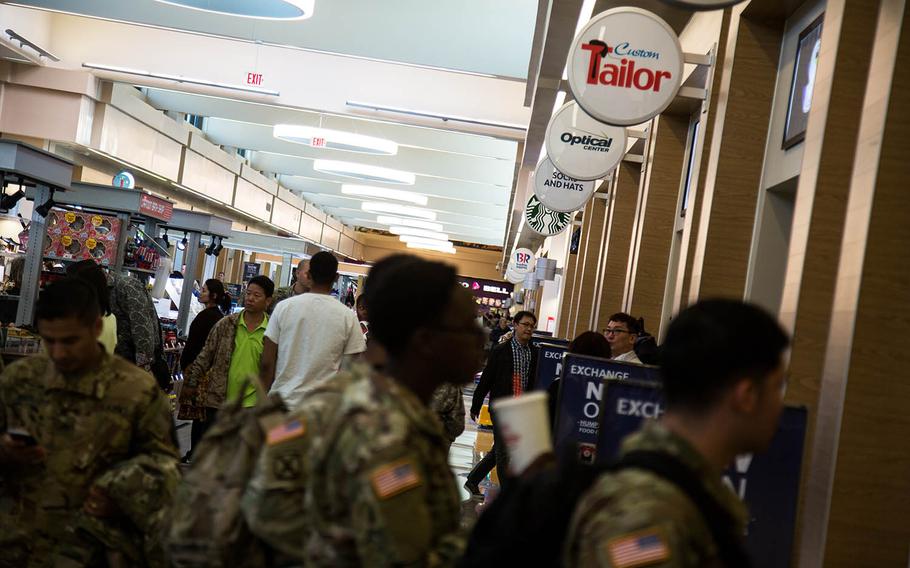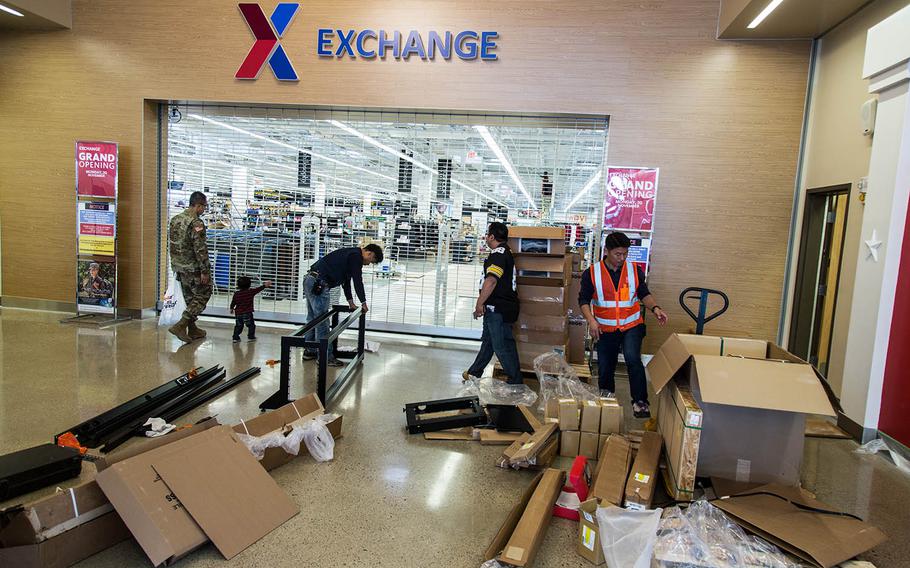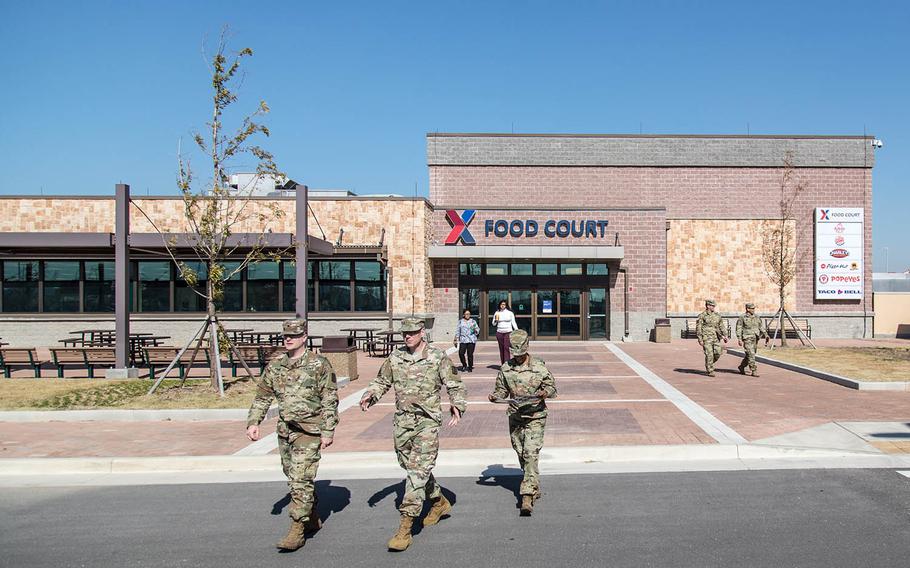 CAMP HUMPHREYS, South Korea — A bevy of fast-food joints opened Monday at the Army's newest, biggest base in South Korea, providing soldiers with a taste of home.
The new food court, which boasts dining options such as Arby's and Popeye's, and dozens of small outlet shops are part of the largest and most modern on-post mall in the Pacific.
A new Camp Humphreys Exchange will open in the complex on Nov. 20.
Spc. Stephen Franklin, deployed to the peninsula with the Fort Hood, Texas-based 1st Cavalry Division, was among hundreds of soldiers who packed into the food court Monday for the first lunch rush. He said the establishment is much closer than other on-post restaurants. That's big deal to soldiers like him who aren't allowed to own a car.
"It's really convenient," said the 21-year-old from Orange Beach, Ala. "Everybody's been looking forward to it - everybody."
The mall includes free Wi-Fi, and patrons can use their own Bluetooth headphones to listen to televisions in the food court, said Donna Walton, the Army and Air Force Exchange Service's information technology field support chief.
"We made sure we were wired from corner to corner so no matter where they are in the building they will hold onto to their free customer Wi-Fi," she said.
Base residents are also looking forward to a new, larger exchange opening next month.
"They don't have much here and we've had to go to Osan or Yongsan [to shop]" said Army spouse Romina Novales of Alamogordo, N.M. "Now we won't have to travel that far."
The exchange is one of many facilities at the rapidly growing post, which is now home to 26,000 people. The old exchange will stay open until Nov. 19, but its food court will stay in service indefinitely, officials said.