Soldiers celebrate 'breaking the chains' at inaugural Juneteenth celebration at Camp Humphreys
by
Matthew Keeler
June 20, 2020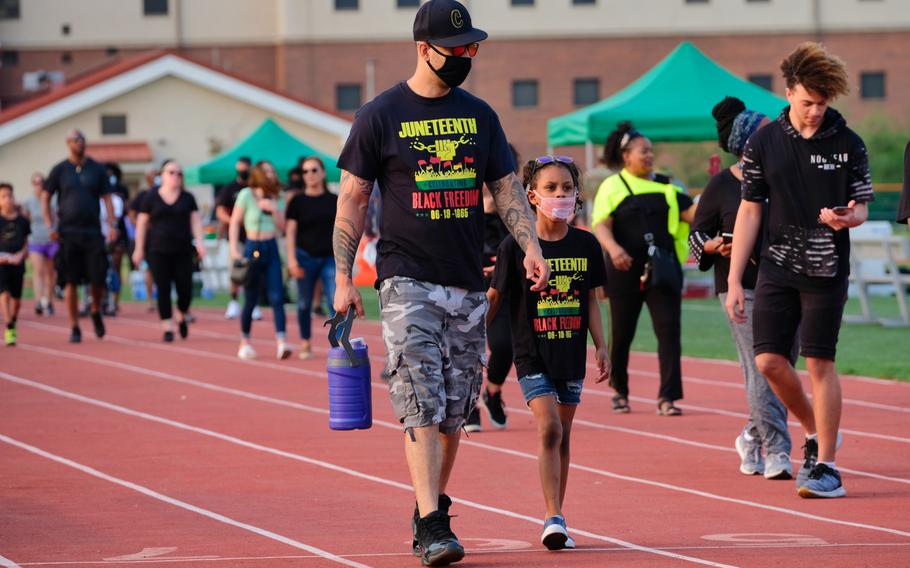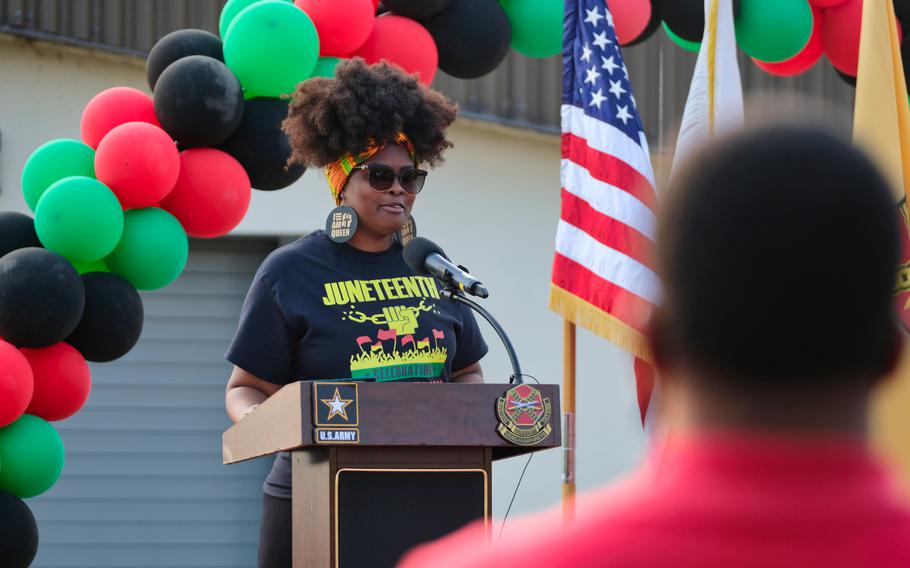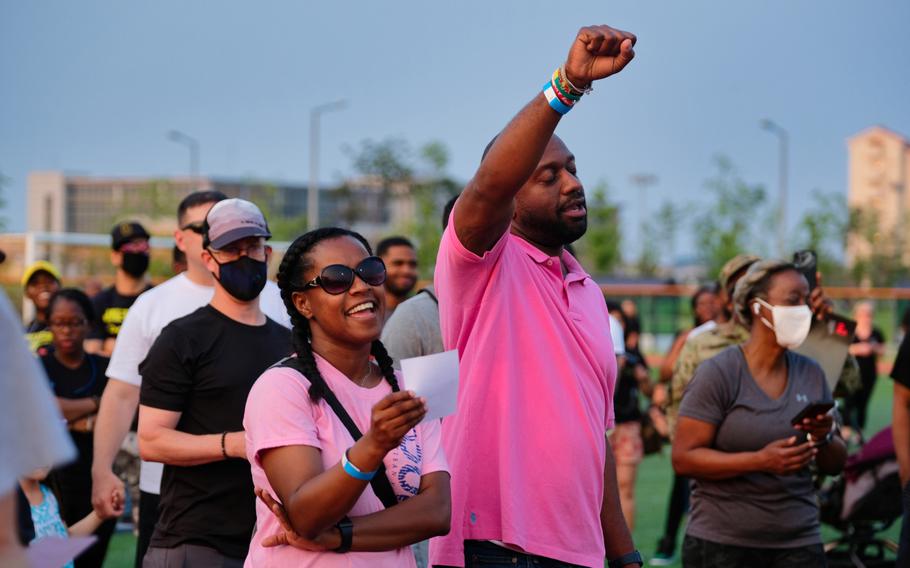 CAMP HUMPHREYS, South Korea — Nearly 1,000 people turned out for a celebration here Friday that aimed to raise awareness about the day the Union Army arrived in Galveston, Texas, to tell African Americans slaves they had been freed.
Juneteenth is not a federal holiday but is celebrated with gatherings and festivals in Texas and many other states.
Army Maj. Ryan Vandrovec, an intelligence officer for the 2nd Infantry Division, said he had never heard of Juneteenth, even though he gave Black History Month lessons as a high school teacher in Florida.
"I'm from Miami, where it is super multicultural," he said during the event, which featured historical readings, music, food and games. "It was just never brought up down there."
The celebration is the brainchild of Humphreys Middle School fifth-grade teacher Domenique Marie, who was inspired by civil unrest after the May 25 killing of George Floyd in Minneapolis. Floyd, a 46-year-old Black man arrested on suspicion of using a counterfeit $20 bill, suffocated while a white police officer knelt on his neck for nearly nine minutes.
"Juneteenth is important to everybody, not just Black people," Marie told those in attendance. "Juneteenth is a tribute to strength, endurance and the faith of our ancestors, for we are our ancestors' greatest accomplishment. We are their wildest dream."
"For all Americans, it is a reminder that until all of us are free, that no one is really free," she added. "Today we celebrate glory – we celebrate the breaking of chains."
The festival was attended by garrison commander Col. Michael Tremblay and Command Sgt. Maj. Benjamin Lemon Jr., who recited General Order No. 3 of 1865 to the crowd. The order was originally issued on June 19, 1865, in Galveston, Texas, to inform residents about the Emancipation Proclamation and freed all enslaved people in the state.
Friday's celebration also featured a symbolic fitness event in which people walked the Balboni Field track for 1,865 seconds in honor of the year 1865.
Vandrovec said he attended the celebration because he wants to teach his young daughter that "we are all an inclusive society." He also praised military leaders like Tremblay and Lemon for helping make it happen.
"What is good about this is it makes people feel like their leadership heard them," he said. "We are not just checking the box."
keeler.matthew@stripes.com Twitter: @MattKeeler1231
---
---
---
---