Soldiers announce NFL draft's 17th pick live from South Korea
by
Matt Keeler
April 26, 2019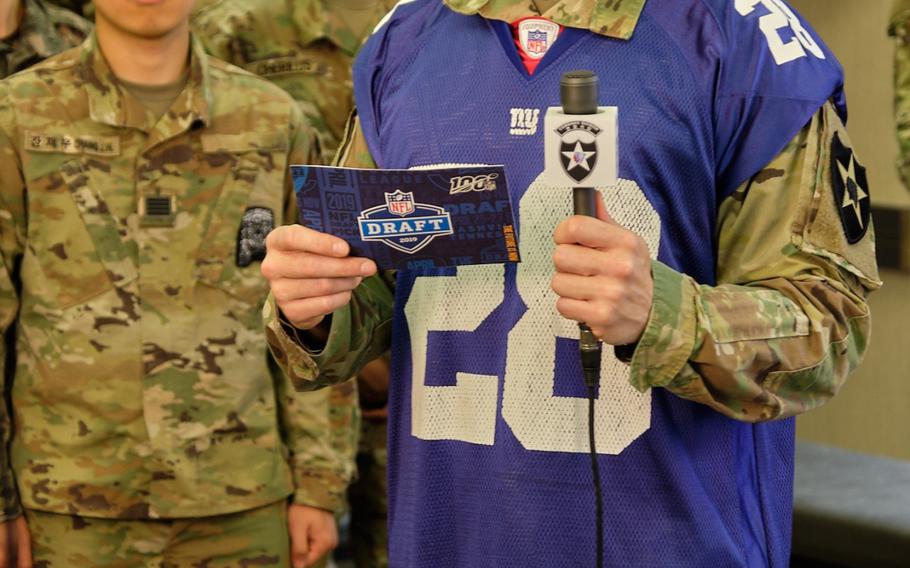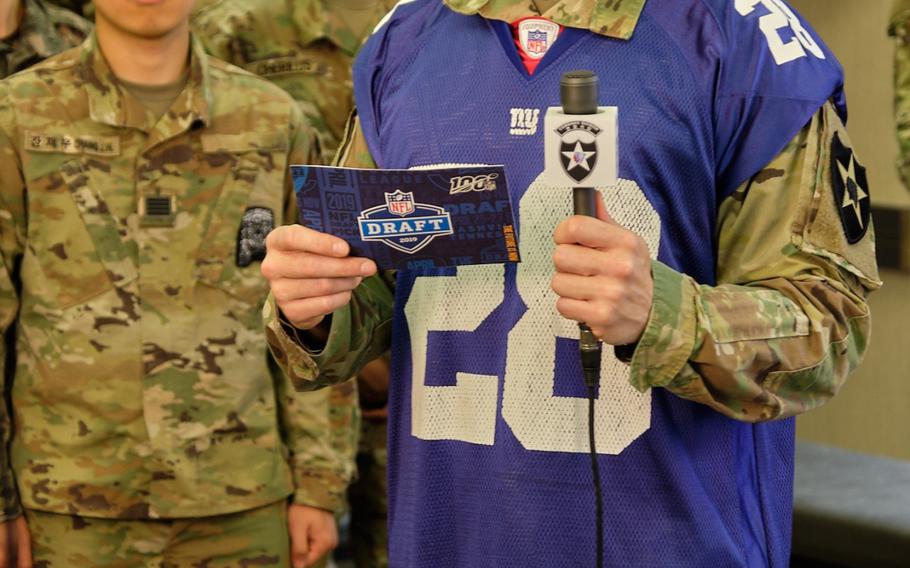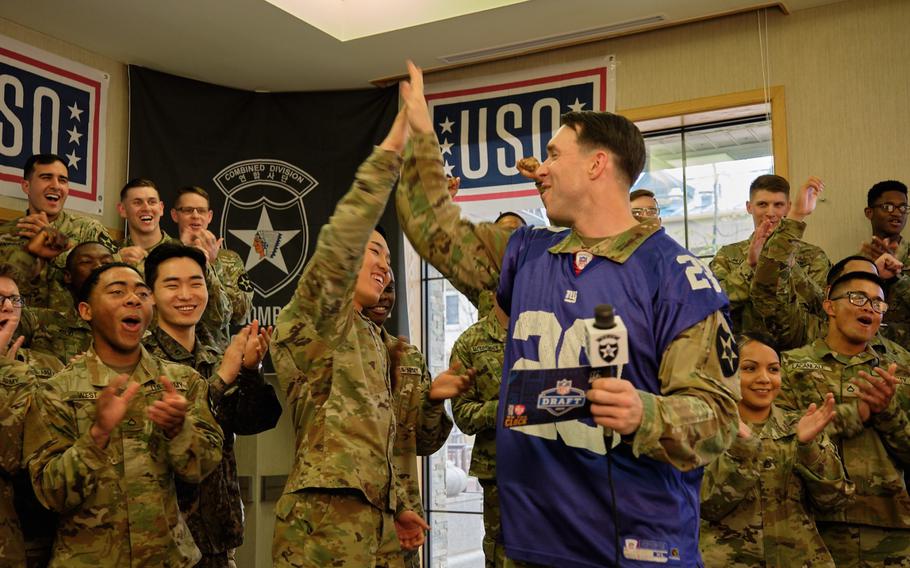 CAMP HUMPHREYS, South Korea — Servicemembers from the 2nd Infantry Division were featured live on ESPN to announce the 17th pick during the first round of the 2019 NFL Draft on Friday.
In February, the 2nd ID was honored during the opening ceremonies of Super Bowl LIII and invited back by Melissa Schiller, the NFL's director of community relations, to participate in the televised draft, which averaged 5.5 million viewers in 2018.
About 25 servicemembers from the U.S. and South Korea participated in the announcement led by Warrant Officer James Benecke of the 2nd Sustainment Brigade.
A native of Brooklyn, N.Y., and a New York Giants fan, Benecke recalled his oldest childhood football memory: watching the Giants defeat the Buffalo Bills in 1991 at Super Bowl XXV during a party his parents held at home.
Friday, Benecke announced the Giants' second pick of the evening, defensive tackle Dexter Lawrence of Clemson University. Lawrence won two national championships with the Tigers in 2016 and 2018. He was the 17th pick overall.
Lt. Col. Junel Jeffrey, a 2nd ID spokeswoman, said the soldiers' taking part in the draft this year was a memorable experience.
"When you see soldiers this excited, and able to participate in an event like the NFL draft, it just makes you feel really good," Jeffrey told Stars and Stripes.