Soldier sentenced to three years for South Korea BB shooting
by
Yoo Kyong Chang Ashley Rowland chang.yookyong@stripes.com rowland.ashley@stripes.com
September 13, 2013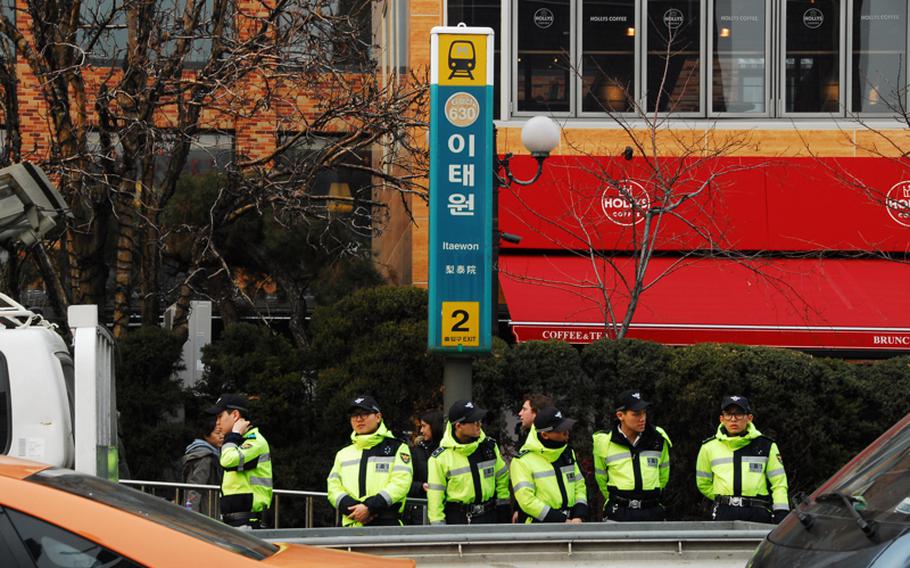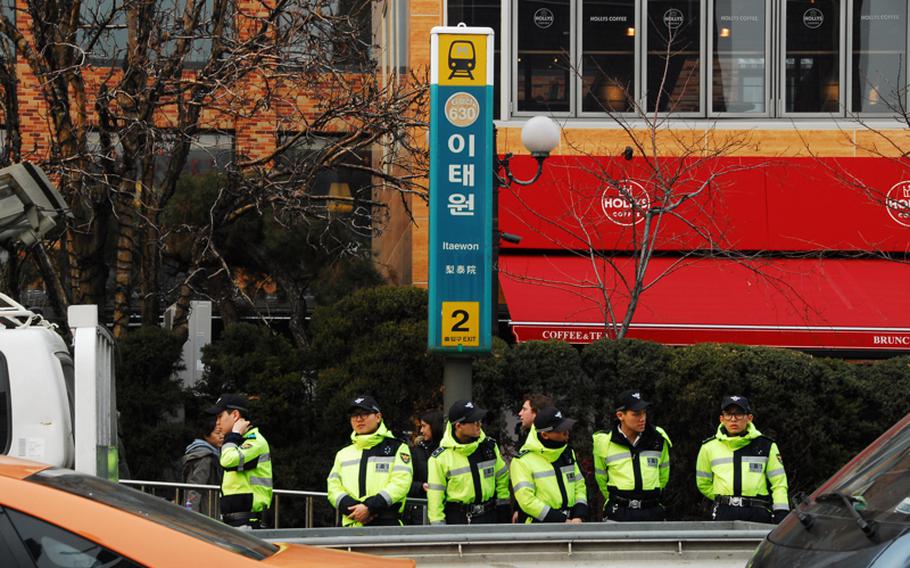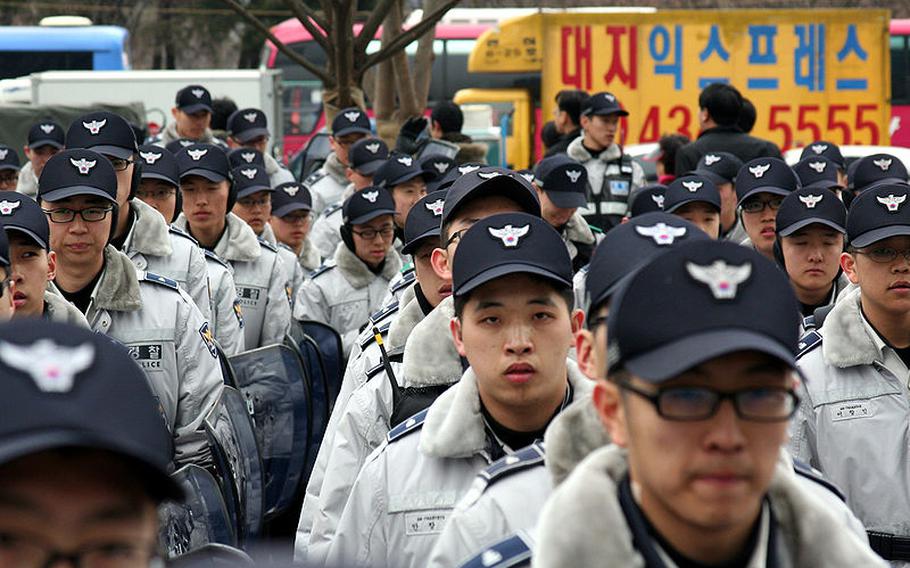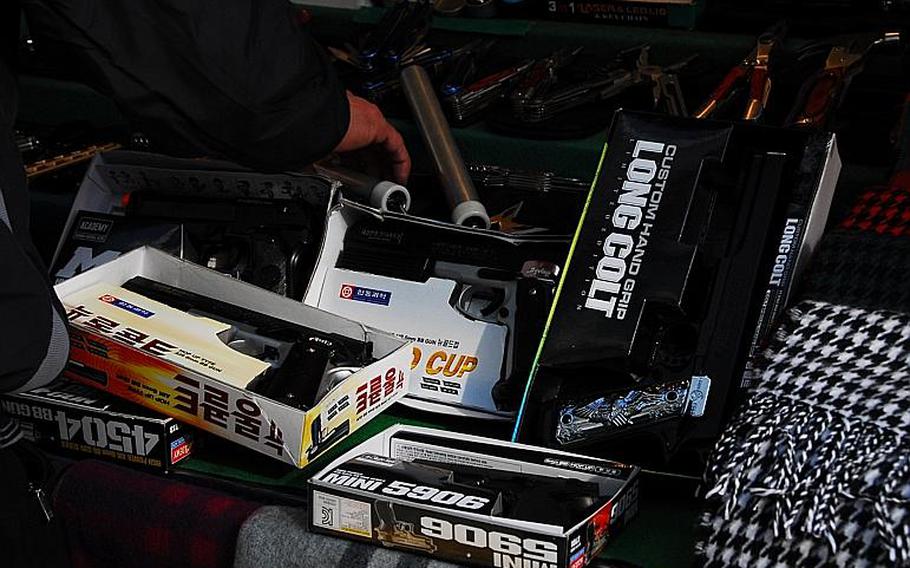 SEOUL — A U.S. soldier was sentenced Friday to three years in prison for firing 10 shots at pedestrians with a BB gun in a crowded Itaewon intersection, then driving away and later hitting a police officer with his car.
The March incident, which attracted enormous attention here and sparked calls for the military to do more to prevent troop misbehavior, led the South Korean officer to take the rare step of firing his gun in the line of duty, hitting another soldier, a private, in the chest. The private did not face charges in the incident.
Seoul Central District Court head judge Kim Hwan-su criticized Christian Lopez-Morales, who earlier was court-martialed and busted from staff sergeant to E-1, for continuing to claim his innocence in two of the case's most important aspects: whether he deliberately fired at people and whether he realized he was being chased by a police officer.
"In the eyes of the court, it's hard to believe that Lopez-Morales regrets his mistake," Kim said.
The police officer, Im Seong-mook, followed Lopez-Morales' car in a taxi to an alley, where Im fired several shots at the soldier's car, hitting the private, who was sitting in the backseat. Lopez-Morales, 25, reversed the car several times during the encounter, striking Im in the leg and pinning him against a wall.
Lopez-Morales and the private returned to U.S. Army Garrison Yongsan that night and told military police they had been chased and shot at by Arabs.
Prosecutors had recommended the three-year sentence to go with an eight-month military sentence and a dishonorable discharge Lopez-Morales received from the court-martial.
They also sought a suspended eight-month sentence for another soldier, Pfc. Wendy Fuentes, 22, that would have essentially put her on probation. Fuentes fired the first pellets, aiming at a South Korean man on the sidewalk; Lopez-Morales claimed he took the BB gun from her and emptied it, making sure it was clear by firing at the ground.
Instead, Fuentes was assessed the maximum fine under South Korean law, 5 million won (about $4,600). Kim criticized her "immature behavior" for triggering the March 2 incident, but noted her "regret" and the fact that she did not injure anyone.
Fuentes, who told authorities she fired the shots "for fun," was sentenced during a separate court-martial to a one-month forfeiture of $1,266 in addition to reduction in rank from a specialist.
While Lopez-Morales apologized several times during the trial, he maintained he did not realize that police officers were among a crowd that tried to stop his car that night in front of the Hamilton Hotel just after he fired. Several people suffered minor injuries, authorities said.