Slain Yokota airman's family asks court to hand his Japanese ex-girlfriend a life sentence
By
Hana Kusumoto Seth Robson
March 2, 2020
---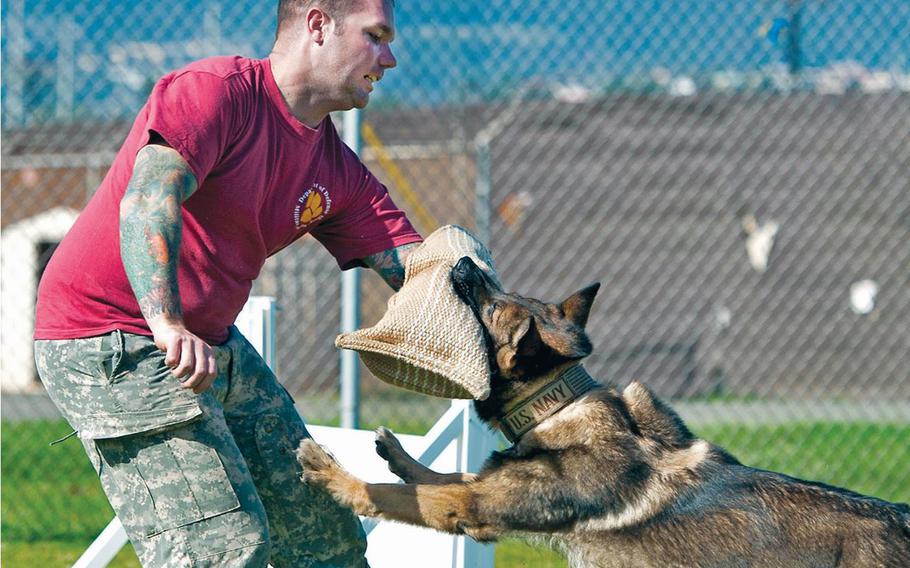 TACHIKAWA, Japan — The family of a slain American airman wants harsh punishment for a Japanese woman who confessed to stabbing him to death at his home near Yokota Air Base.
Aria Saito, 28, of Tokyo, is charged with murder in the Nov. 9, 2018, death of Air Force Master Sgt. Nicholas Vollweiler, 35, who served as the security forces squadron's chief of standards and evaluation at Yokota. She is also charged with violation of Japan's Swords and Firearms Control Law.
On Monday, the fifth day of Saito's jury trial in western Tokyo, Vollweiler's mother, Laura Vollweiler, supported by her husband Bernard, of Saylorsburg, Pa., read a statement about the impact of their son's death on their family.
"You have stolen my son's life. You have stolen him from his family, his friends he grew up with and his military family," she told Saito, who had bowed and apologized to the couple before they addressed the court.
Saito, who said she had been dating Vollweiler and helped him find his off-base home, admitted under questioning that she stabbed him with one of two kitchen knives she brought.
She told the court she was upset after finding out that he was married and that she meant to kill Vollweiler the day he died. Others had testified that she was aware of his marital status all along.
Laura Vollweiler said Saito beat her son, broke his possessions and released his old, retired military working dog in a park after removing its identification collar.
"You told him if he pressed charges on the police you would tell them he was holding you hostage and raping you," she said. "I believe it was you who left a message on my answering machine saying you were going to bury my son."
Nicholas Vollweiler loved life, his friends and his career in the Air Force, Laura Vollweiler said.
"He worked his way up the ladder and became a master sergeant. We were very proud," she said.
Her son's tour in Japan would have been his last in the military since he was approaching retirement after 20 years of service, she said.
"He chose to come back to Japan because he loved the Japanese culture and the peacefulness and kindness of the people here," she said. "Who would have thought that my beautiful son would have been murdered in this peaceful country?"
Saito doesn't tell the truth, Laura Vollweiler added.
"Thank God his comrades were called to his home that horrible night because who knows what she would have done or said," she said.
The couple wants the court to impose a life sentence or at least 60-70 years since Nicholas might have lived that much longer, she said.
Prosecutors, however, asked the court for a 16-year sentence based on past cases with similar facts such as premeditation and breaking into the victim's home.
Defense lawyers, saying that Saito suffers from attention deficit hyperactivity disorder and acted on impulse, argued for a sentence of 10 years.
The verdict and sentence are expected on Friday.
robson.seth@stripes.com Twitter: @SethRobson1
kusumoto.hana@stripes.com Twitter: @HanaKusumoto
---
---
---
---