'She kept us safe': Airmen remember fallen security forces dog in South Korea
---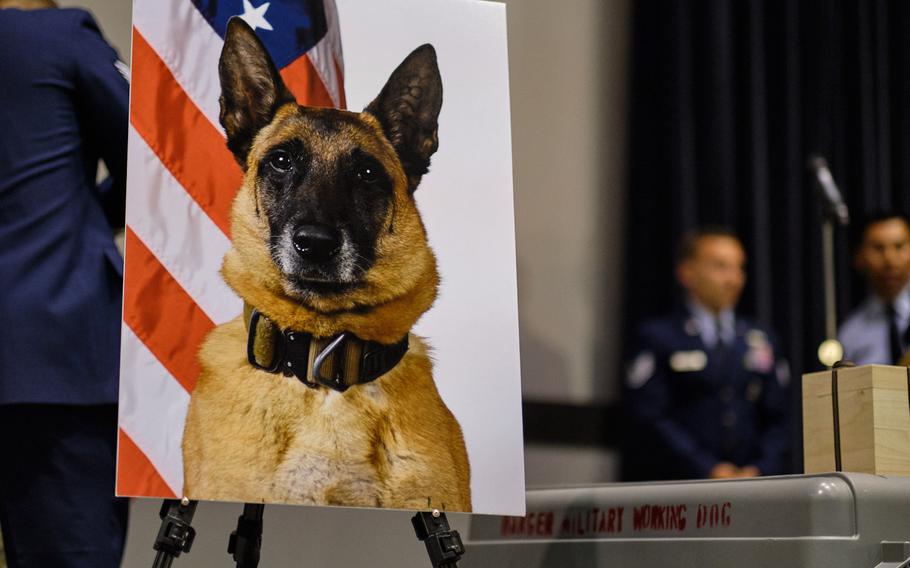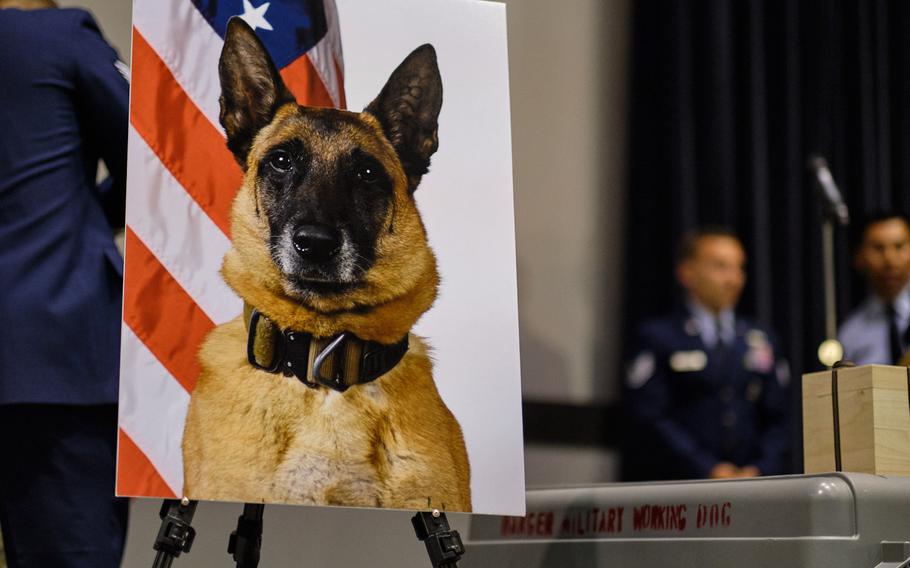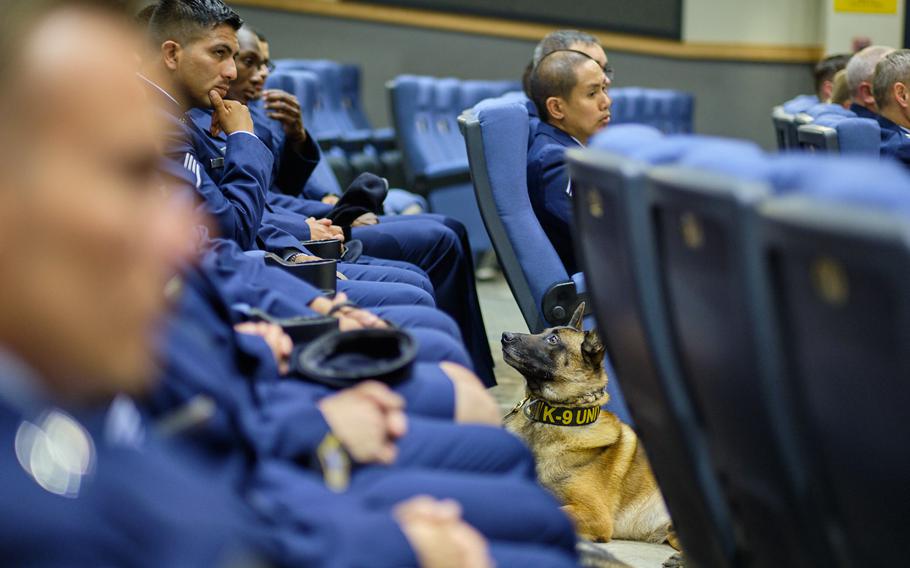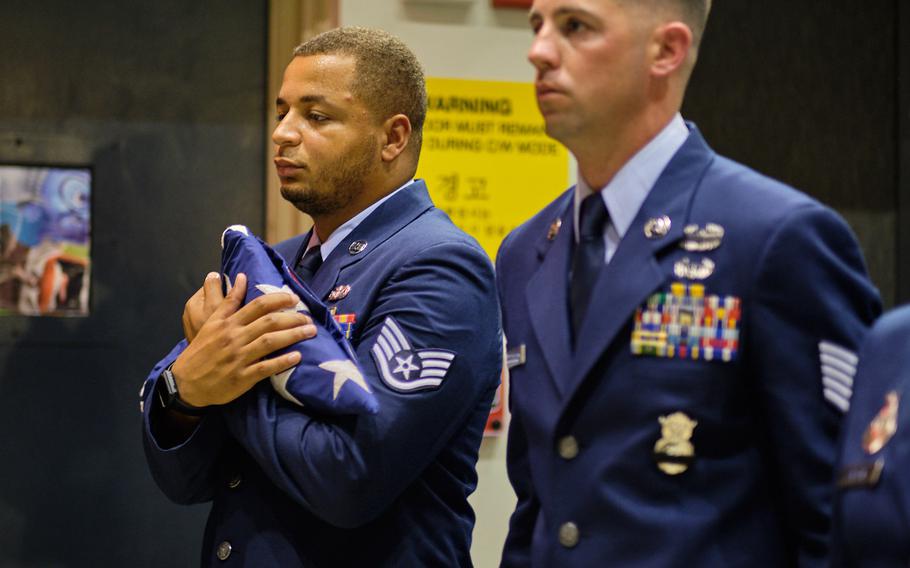 KUNSAN AIR BASE, South Korea — Airmen from the 8th Fighter Wing gathered Wednesday at the base theater to mark the passing of a comrade who gave eight years of service to the U.S. Air Force and to South Korea.
Ooyvey, a 9-year-old military working dog, died June 6, succumbing quickly to liver disease and surrounded at the end by her human friends, said Tech. Sgt. John Whisman, the 8th Security Forces Squadron kennel master.
"While we all fought to save her life, we never had the chance to truly say goodbye and say thank you for her selfless service to this country," said Whisman.
Ooyvey was unlike most other working dogs, he said. Born Dec. 11, 2009, and raised as a foster puppy in San Antonio, she entered service at Lackland Air Force Base, Texas, on July 18, 2011.
Most of the military working dogs on Kunsan are purchased from vendors in Europe, Whisman told the formal gathering. "Ooyvey was not purchased but bred at Lackland by two other MWDs that had the genetic makeup for what we look for in military working dogs."
At age 2, she arrived at Kunsan Air Base and went to work looking for possible explosives and working routine patrols throughout the installation.
"Her daily mission in life was to keep the personnel of Kunsan, who call this place home, safe," Whisman said. "Every day and through all weather conditions, she kept us safe."
But Ooyvey also rubbed shoulders with the rich, famous and powerful. She put on demonstrations for visiting country artists Kellie Pickler, Trace Adkins, Brantley Gilbert, The Band Perry, rock band Kiss, news anchor Al Roker and actor Bruce Willis.
"Willis actually put the bite suit on at the kennels and caught her," Whisman said. "Willis said although she is little, she packs a huge punch and is very intense."
The Air Force provided her services to the 2018 Winter Olympics at Pyeongchang, South Korea, and in 2017 to South Korean President Moon Jae-in. In 2014, she provided the same service for a USO tour in South Korea.
"Our K-9s have some of the most diverse and challenging missions on the air base," said Lt. Col. Eric Horst, commander of the 8th Security Forces Squadron. "They are the warriors that stay on the job through wind, rain, snow and heat. These members of our units don't call in sick or take leave, they simply show up and every day get the job done."
Staff Sgt. Dominic Williams, Ooyvey's last handler, shared some of his memories from the 10 months he served alongside her.
"Her patrol work reflected how smart, disciplined, and how many years of hard work and experience she actually had," Williams said. "There was also nothing that got her more excited than when it was time to feed. Someone new to the kennels would have thought that there was a pig in the kennels, snorting, wagging her tail and slobbering uncontrollably."
Williams was presented with a freshly folded U.S. flag, keeping with traditions following the death of a servicemember. Ooyvey's urn will be kept at the kennels at Kunsan.
"Ooyvey was sweet, made me laugh, and filled that void in my heart that can only be filled by a select few, even more so a dog," he said. "It was an honor to work alongside her."
---
---
---
---