Shanahan says China's actions threaten to destabilize region, calling them a 'toolkit of coercion'
---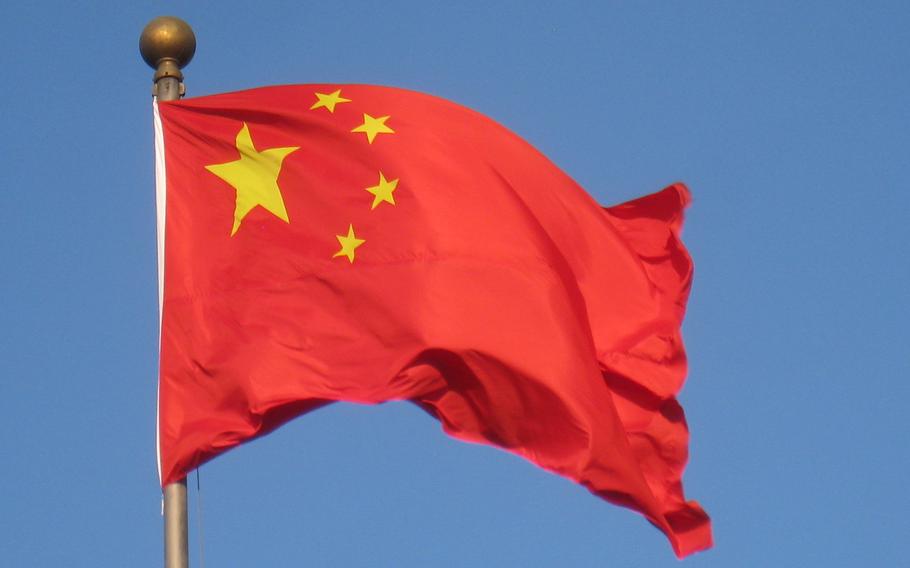 SINGAPORE – In a slap at China, acting U.S. Defense Secretary Patrick Shanahan warned on Saturday that efforts to militarize the South China Sea and to steal technology from other countries threaten to destabilize the region.
His comments came amid concerns about the growing rivalry between the United States and China, which face a number of issues including trade as well as aggression in the disputed South China Sea.
Shanahan didn't mention China specifically in his strongest criticism, but the reference was clear.
"No one nation can – or should – dominate the Indo-Pacific," he said in a wide-ranging speech at the annual Shangri-La dialogue in Singapore, which brings together defense chiefs and other dignitaries from 38 countries.
It was his first major speech on the international stage since he took over after former Defense Secretary Jim Mattis resigned last year.
The White House has said President Donald Trump plans to nominate the former Boeing Co. executive as permanent secretary, but the nomination has not yet been sent to Capitol Hill.
"Perhaps the greatest long-term threat to the vital interests of states across this region comes from actors who seek to undermine, rather than uphold, the rules-based international order," Shanahan told the forum.
Shanahan outlined what he called "a toolkit of coercion," including the deployment of "advanced weapons systems to militarize disputed areas, destabilizing the peaceful status quo by threatening the use of force to compel rivals into conceding claims."
He also singled out the promotion of "state-sponsored theft of other nations' military and civilian technology."
"If the trends in these behaviors continue, artificial features in the global commons could become tollbooths. Sovereignty could become the purview of the powerful," he added.
China claims much of the South China Sea as its own and has engaged in a massive building program in the strategic waterway despite protests from other countries in the region.
In turn the U.S. military has conducted so-called freedom of navigation missions as it seeks to maintain open sea lanes.
Washington also has sparred with Beijing over trade and the U.S. blacklisting of Chinese tech giant Huawei for alleged misdeeds.
Shanahan insisted that the United States is willing to cooperate with China and stressed that would be in the best economic interest of all sides.
He noted the two countries cooperate on efforts to persuade North Korea to abandon its nuclear weapons.
"China can and should have a cooperative relationship with the rest of the region, too," he said. "But behavior that erodes other nations' sovereignty and sows distrust of China's intentions must end."
The acting defense secretary vowed that the U.S. would maintain a strong commitment to the Indo-Pacific region. He also urged allied nations to invest more in their militaries.
"The Indo-Pacific is our priority theater," he said. "We are investing in the region. We are investing in you, and with you."
"We need you to invest in ways that take more control over your sovereignty and your own ability to exercise sovereign choices," he added. gamel.kim@stripes.com Twitter: @kimgamel
---
---
---
---