GALLERY
Servicemembers stationed in Japan carry shrines, wear summer kimonos at annual festivals
by
Denisse Rauda
August 31, 2017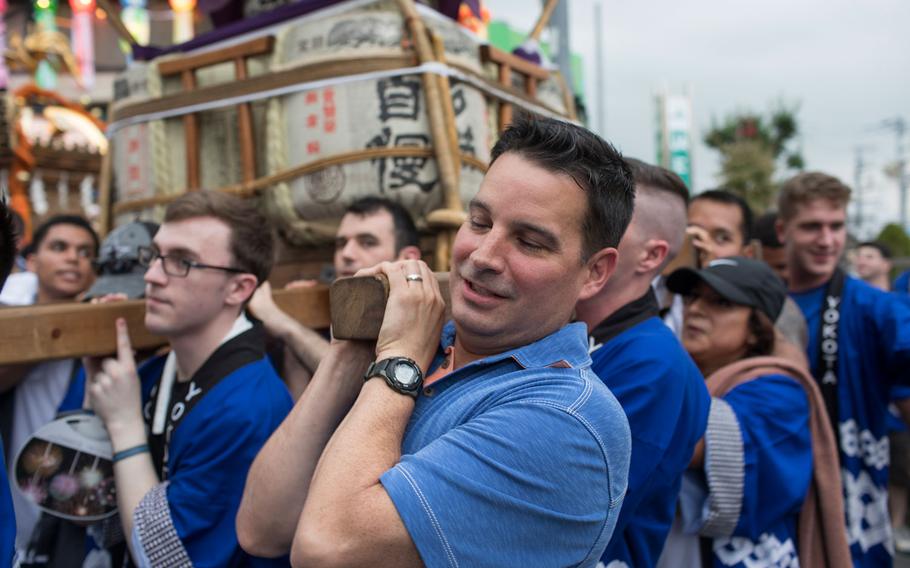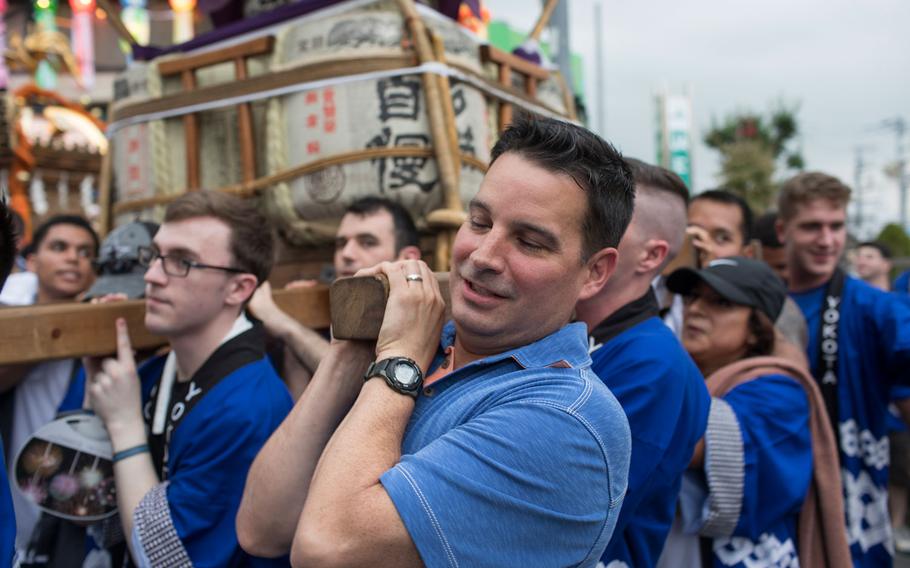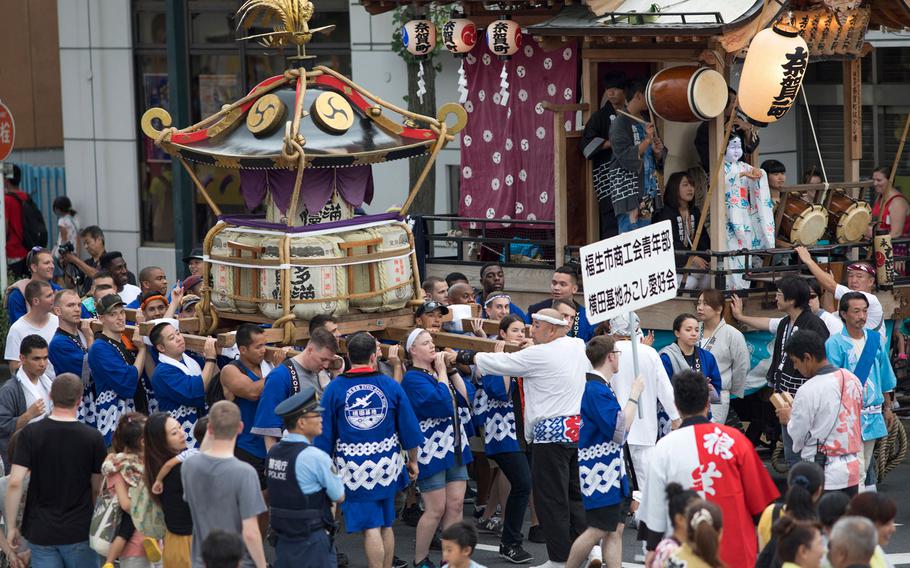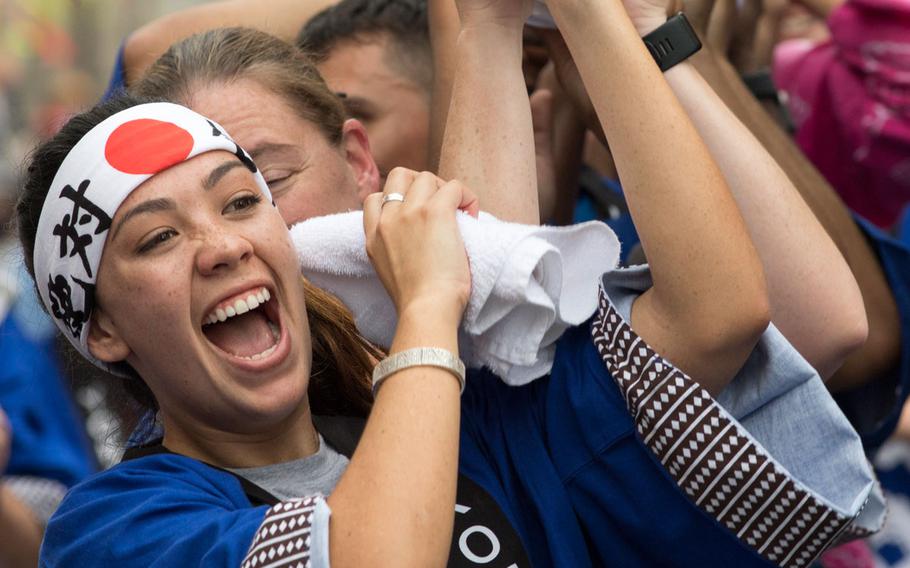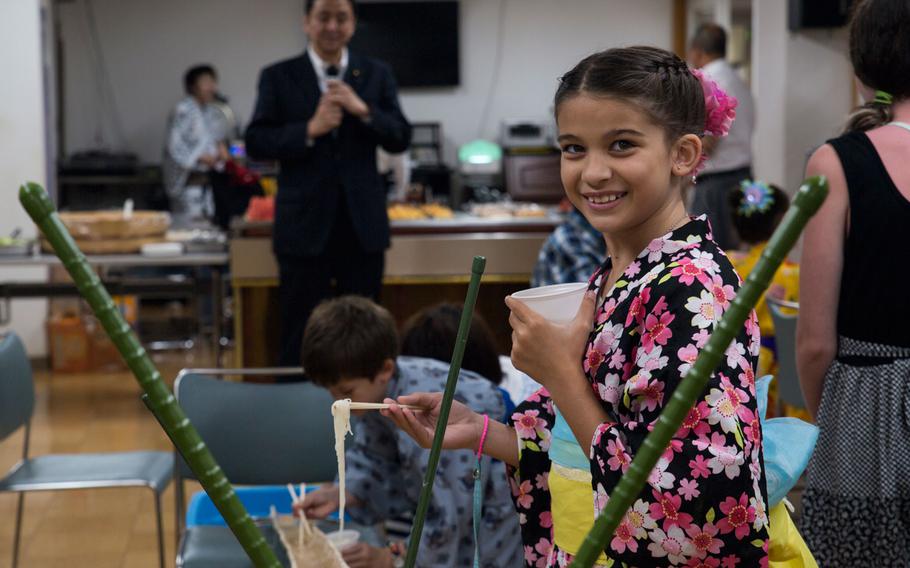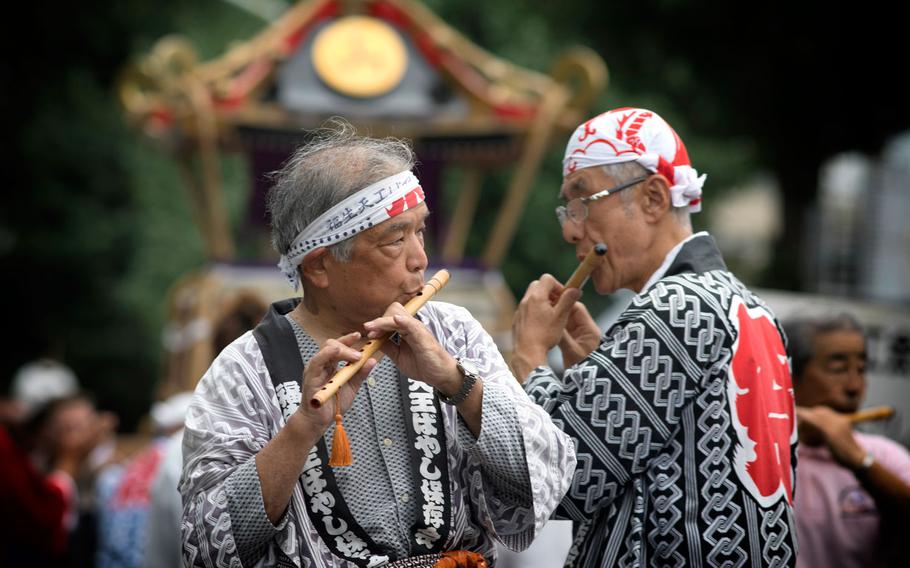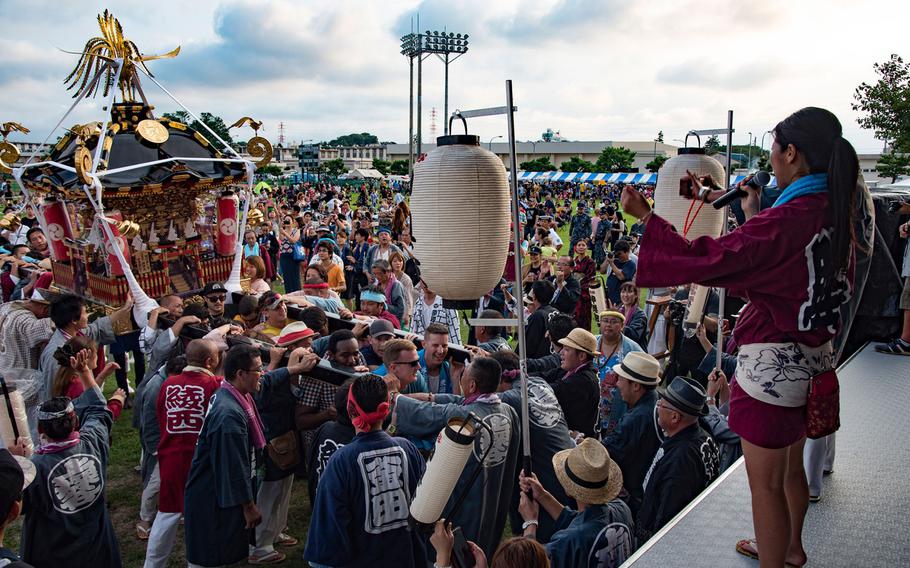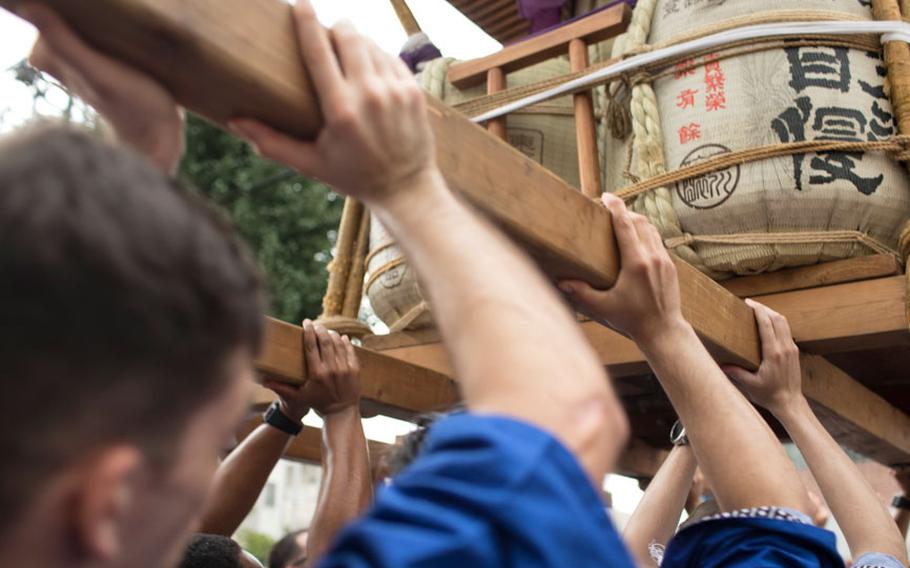 Summertime means festival time in Japan.
From late July through the end of August, Japanese hold ceremonies and festivals throughout the country to commemorate the spirits of their ancestors. The yearly events are famous for including carnival games, Japanese foods and lengthy fireworks displays.
For servicemembers and their families stationed in Japan, the season provides many opportunities to experience the country's traditions firsthand and perhaps even take part in some of the events.
Servicemembers at Yokota Air Base in western Tokyo participated in Fussa's annual Tanabata festival on Aug. 3. Approximately 80 airmen carried a mikoshi – a portable Shinto shrine weighing between 1 and 2 tons – on their shoulders in the popular event's ceremonial opening parade. The tradition is thought to bring good fortune.
At Marine Corps Air Station Iwakuni, Marines and their families dressed in summer robes, known as yukata, ate festival foods like yakitori and udon noodles, played games, like ringtoss, and danced at a local nursing home during their Bon Odori festival on Aug. 14.
At Naval Air Facility Atsugi, the Japan Maritime Self-Defense Force and the neighboring community shared their mikoshi with Navy families during their annual Bon Odori festival on Aug. 19.
Though summer is winding down, servicemembers and their families still have a chance to experience Japanese festivals. The annual Mikoshi Parade in October near Yokosuka Naval Base will feature a mikoshi carried by volunteers from the base.
rauda.denisse@stripes.com Twitter: @drauda_stripes