Second runway for strategic US base in South Korea to be finished next year
by
Yoo Kyong Chang Jon Rabiroff chang.yookyong@stripes.com rabiroff.jon@stripes.com
September 4, 2013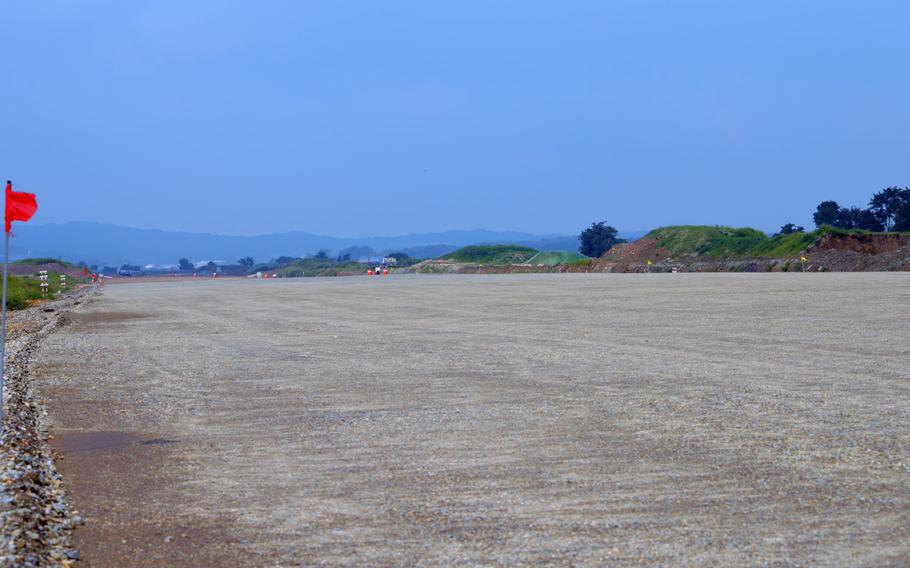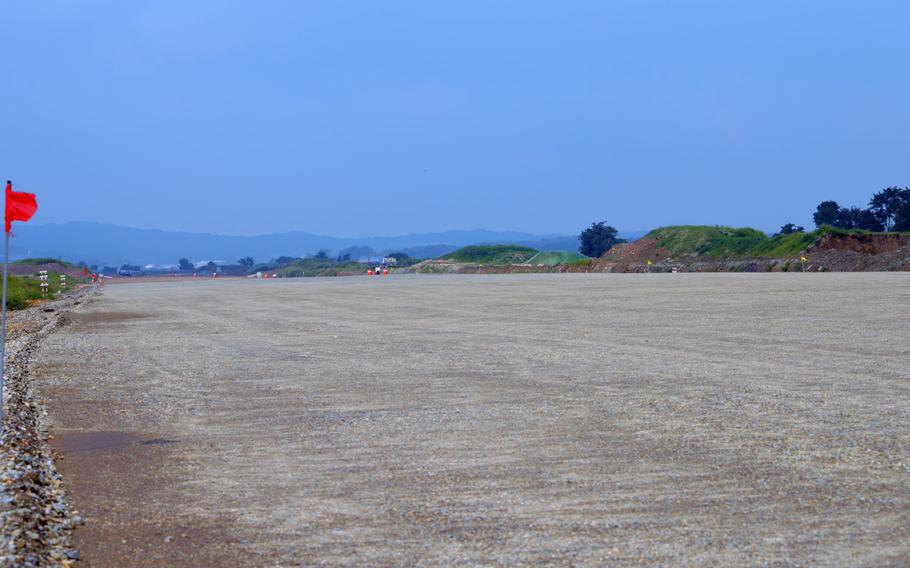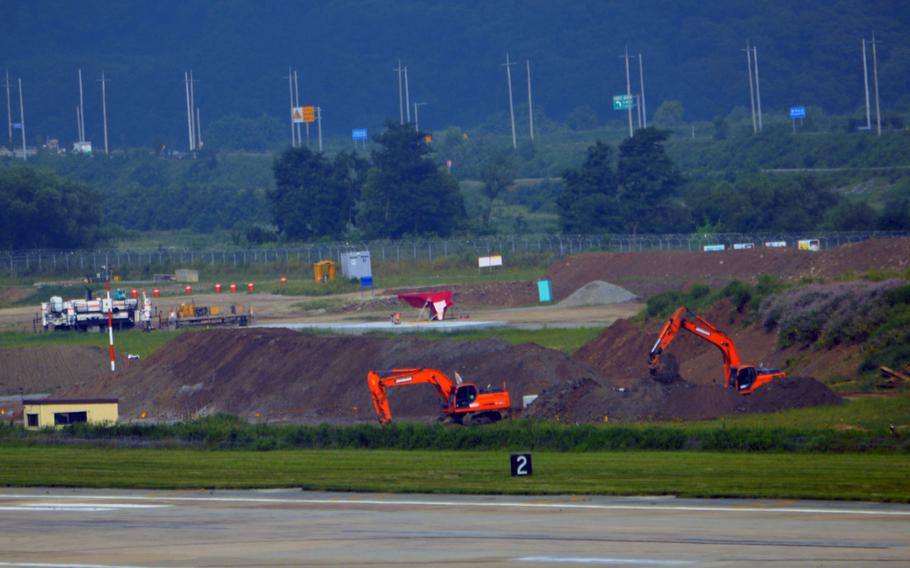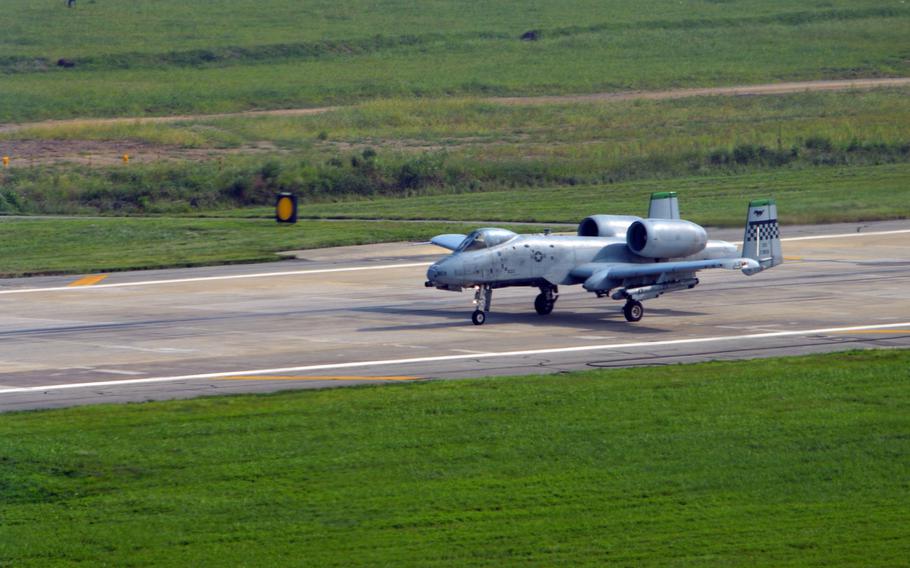 OSAN AIR BASE, South Korea — After years of construction and a failed lawsuit by Osan's neighbors, the U.S. fighter base nearest to North Korea should be ready to launch more aircraft from a new, second runway in about a year.
While making no specific reference to the North, the 51st Fighter Wing said in a statement, "This project is … required to provide a runway for redundancy and flexibility for increased sortie generation rates during peacetime, training and wartime operations."
The $98 million project – the South Korean government is picking up the tab – started in April 2011 and is scheduled to be completed next September.
Osan, 48 miles south of the Demilitarized Zone, is home to the headquarters of the U.S. Air Force on the peninsula, the 51st Fighter Wing and a U-2 reconnaissance squadron.
It is considered a key transportation hub for the U.S. military because it's about an hour's drive to U.S. Forces headquarters in Seoul and is in an area where American troops will be clustered when virtually all of them are consolidated south of South Korea's capital by 2016.
The existing runway was built during a six-month period immediately following the Korean War in 1953 and is deteriorating, a 51st Wing spokesman said several years ago.
"The new runway will provide the ability to continue operations … during periods when the primary runway is closed for repair," the wing command said last month. "Additionally, the new runway is required to accommodate an increased number of aircraft loading and unloading during contingency operations."
Two hundred neighbors of Osan filed suit against the project based primarily on the additional flights and noise the new runway will bring. The plaintiffs lost, and their appeal failed earlier this year, according to Kang Sang-won, chairman of the Pyeongtaek Peace Center, which recruited neighbors to join the action.
rabiroff.jon@stripes.com chang.yookyong@stripes.com