Search area expands for missing soldiers involved in Black Hawk crash off Hawaii
by
Wyatt Olson
August 18, 2017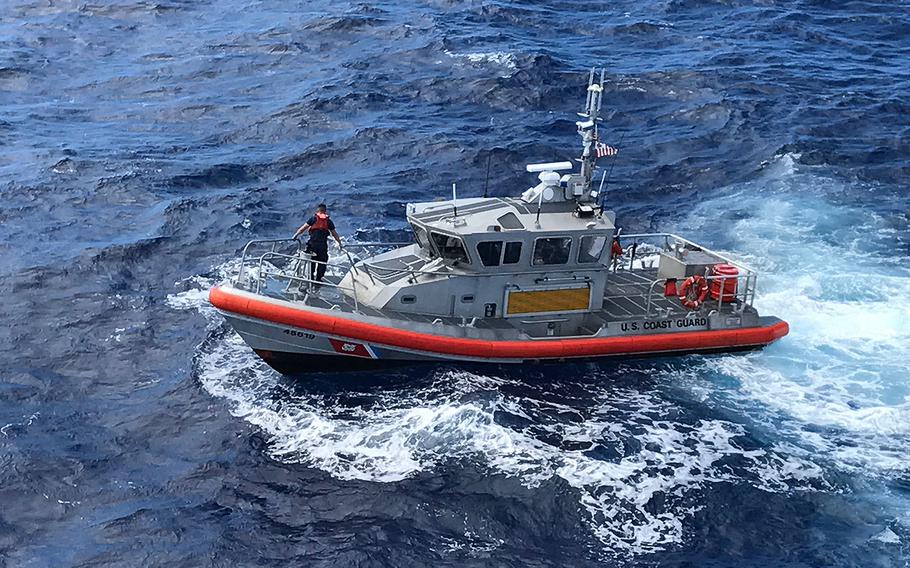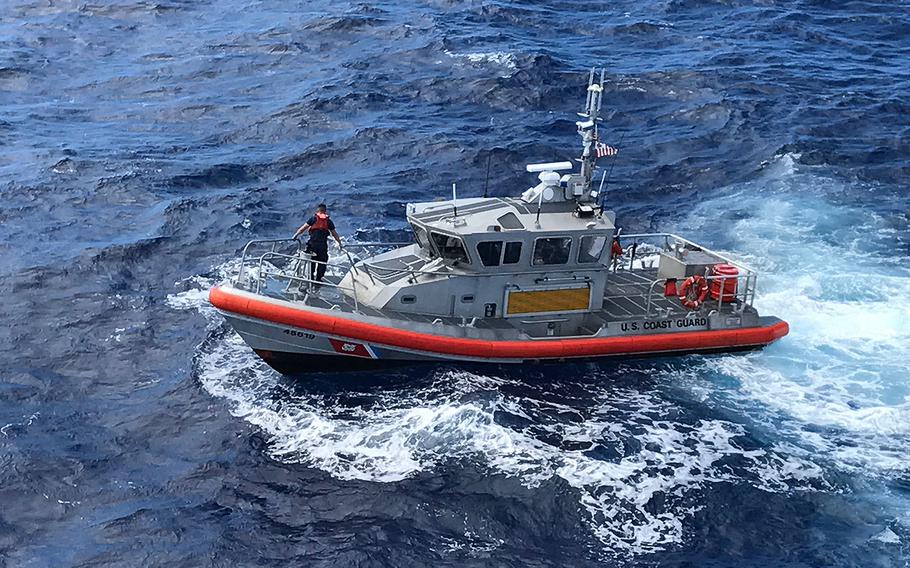 HALEIWA, Hawaii – The search for five missing soldiers has been expanded to 50 miles off Oahu's northwest shore after an Army helicopter crashed Tuesday during nighttime training in Hawaii.
Though debris was found from the UH-60 Black Hawk, there has been no sign of the two pilots and three crewmembers who were aboard when controllers lost radio contact with it about 10 p.m. The missing soldiers are from the 25th Combat Aviation Brigade based at Wheeler Army Airfield.
"Anytime you're in the water, you get drift," Lt. Scott Carr, a Coast Guard spokesman in Hawaii, told reporters Thursday near the search's command center at Haleiwa Harbor. "Certain currents move north. Certain currents move west. And that's going to expand your search area over time. We're very aware of that, and we plan out ahead of it."
Air and surface vessels from the Coast Guard, Army, Marine Corps, Navy and Honolulu Fire Department have been searching around the clock for the missing aviators. Fixed-Olson, Wyattwing planes on Thursday were searching areas more than 30 miles from the shore, and helicopters and boats were searching 15 to 30 miles offshore, Carr said. Wednesday's search efforts had focused on an area just 5 miles offshore.
"I will continue to emphasize that this is still a highly active search-and-rescue operation," said Lt. Col. Curt Kellogg, 25th Infantry Division spokesman. "That is our focus; that is our mission – bringing our soldiers home."
The Coast Guard announced Thursday it was expanding a safety zone, which has a radius of 5 nautical miles and begins about 5.5 miles off Kaena Point, the most northwestern part of Oahu. No vessels are allowed into that area without Coast Guard approval.
A team from the U.S. Army Combat Readiness Center at Fort Rucker, Ala., arrived Thursday to assist, Kellogg said. That unit is usually involved in incidents that "may have Army-wide impact," he said.
Weather conditions have been good during the search, just as they had been on the evening of the crash.
The Black Hawk was one of two helicopters conducting routine nighttime training. The second aircraft began searching for the lost crew almost immediately after radio contact was lost.
Early last year, 12 Marines were killed when two CH-53E helicopters collided during nighttime training off Oahu's North Shore. A Marine Corps investigation found low aircraft readiness led to inadequate pilot proficiency. It also blamed the squadron's lack of focus on basic aviation practices. Poor light made it difficult for crews to gauge the distance between the two aircraft, the Marine Corps said.
The Army has 2,300 UH-60 Black Hawk helicopters. It's been using them since the 1970s to transport troops, lift heavy equipment and carry out other missions.
In April, one crew member was killed and two others were injured when an Army Black Hawk helicopter crashed onto a golf course in Maryland during a routine training flight.
In 2015, 11 crew members were killed when an Army Black Hawk helicopter crashed into the water off Eglin Air Force Base, Florida.
The Associated Press contributed to this report.
olson.wyatt@stripes.com Twitter: @WyattWOlson