Sailors arrested on Okinawa after disturbance that involved damage to a police car
By
Aya Ichihashi Matthew M. Burke
October 29, 2019
---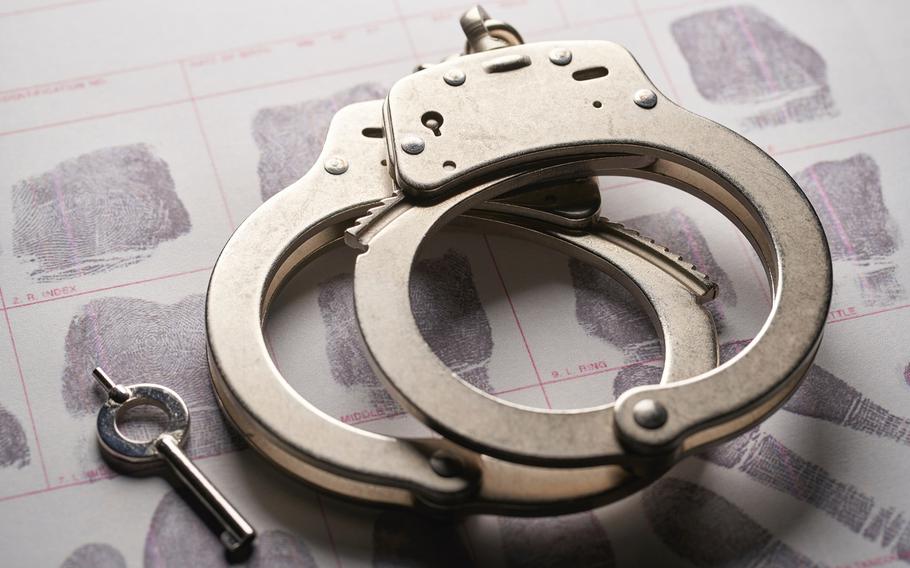 CAMP FOSTER, Okinawa — Japanese police have arrested four sailors with Naval Special Warfare Command visiting from Hawaii over the weekend on suspicion of causing a drunken disturbance and then fleeing the scene.
Desmond Ruffin, 23; Mark Elam, 30; Colter Krebill, 21; and Todd Casselman, 23, were taken into custody Sunday night in Onna village, Okinawa Police said in a statement Tuesday. Ruffin is charged with trespassing and the others with obstruction of performance of public duty.
The sailors are assigned to a special operations unit that's in Okinawa for routine training, said Commander Fleet Activities Okinawa spokesman Robert Purdy.
He declined to provide their rank or duty station due to the "sensitive nature of their work."
"The Navy is cooperating with local authorities and their investigation," he said. "The incident is still under investigation."
The incident occurred at approximately 9 p.m. Sunday when police were called to a disturbance at an unnamed Japanese pub-style restaurant, according to the Okinawa Times. Three men — one shirtless — entered the restaurant to ask directions to a "strip bar."
The men were loud and reportedly threw a reservation board, prompting the manager to call the police for assistance, the newspaper said. They fled when they heard sirens, according to the report.
Ishikawa Police described the men as acting "violently" at the restaurant, though no injuries were reported, a spokesman said Tuesday. It is customary in Japan for some government officials to speak on condition of anonymity.
Ruffin was found hiding in the yard of a local resident and arrested on a trespassing accusation at 9:42 p.m., the Okinawa Police statement said. Elam, Krebill and Casselman were found walking on the street in the Fuchaku area of Onna village at 11:33 p.m., according to police.
When stopped by police, the men started banging on the windows of a police car, according to Okinawa Police. Police say Elam cracked a cruiser windshield with a piece of wood.
No officers were injured, the police statement said.
The men were being held Tuesday at Ishikawa Police Station, the Ishikawa Police spokesman said. Charges were expected to be referred to the Naha District Public Prosecutors Office.
"The sailors were drunk but they refused to take the Breathalyzer test," the Ishikawa Police spokesman said. "They have remained silent."
The Ishikawa Police spokesman said they are looking in to whether Ruffin was with the others earlier that evening.
burke.matt@stripes.com Twitter: @MatthewMBurke1ichihashi.aya@stripes.com Twitter: @AyaIchihashi
---
---
---
---