Sailor tests positive for coronavirus after arriving in South Korea on a US-government-chartered flight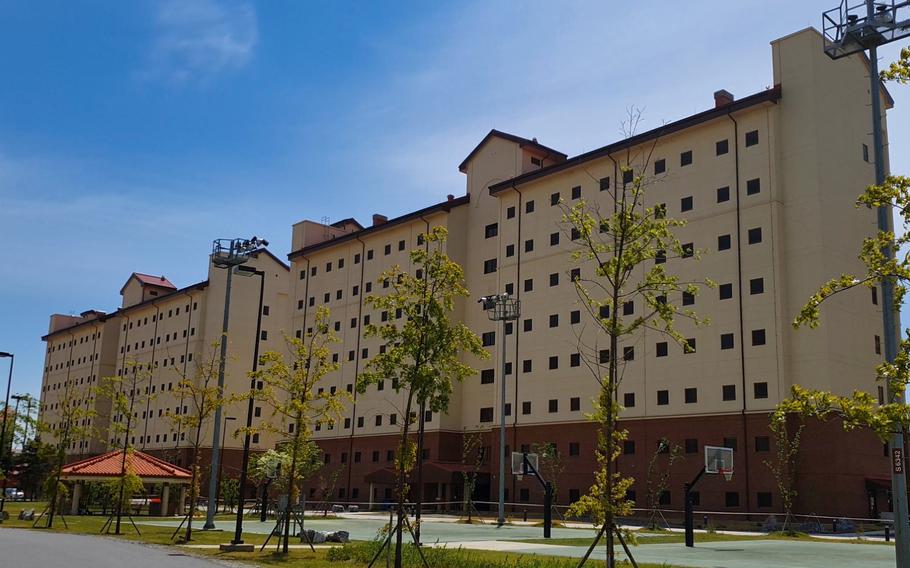 Stars and Stripes is making stories on the coronavirus pandemic available free of charge. See other free reports here. Sign up for our daily coronavirus newsletter here. Please support our journalism with a subscription.
SEOUL, South Korea — An American sailor tested positive for the coronavirus while in quarantine after arriving on a U.S.-government-chartered flight from Japan for a new assignment in South Korea, the military said Friday.
Separately, South Korean health authorities worried about a new cluster infection in Seoul after 13 new cases, including a South Korean noncommissioned officer, were linked to a coronavirus patient who went clubbing in the trendy neighborhood of Itaewon.
The new cases underscored the fragility of South Korea's recovery as it begins to ease anti-coronavirus restrictions after several days with few to none local infections.
USFK commander Gen. Robert Abrams said Wednesday that the military restrictions, which include a ban on nonessential travel off base and dining in at local restaurants and bars, would remain while he monitors South Korea's progress.
Many of the infections reported in recent weeks have been imported from abroad.
The American sailor was tested after traveling from his last duty assignment in Japan to Osan Air Base on the so-called Patriot Express on Wednesday, U.S. Forces Korea said. He was transported by bus to a barracks on Camp Humphreys for a mandatory 14-day quarantine, according to a press release.
"Since testing positive, the sailor has been moved to Camp Humphreys' isolation barracks designated for confirmed COVID-19 cases," the command said.
He was the third active-duty American service member to test positive for the virus on the divided peninsula and USFK's 27th case overall. The others were military dependents, contractors and other U.S. and South Korean employees of USFK.
USFK health professionals determined that "limited contact tracing" and a thorough cleaning of the plane and the bus that took him from the air terminal to Camp Humphreys was necessary.
In addition to the restrictions, USFK has mandated that personnel arriving from abroad be quarantined for 14-days and tested for the coronavirus upon entering quarantine.
"The above policy stands as a testament to USFK's aggressive preventative control measures to stop the virus' spread within USFK," the command said.
The Pentagon has banned most military travel, including deployments, moves to new assignments and temporary duty for professional education, but commanders may grant exceptions to policy, or ETPs.
Some 28,500 American service members are stationed in South Korea, which remains technically at war with the North after their 1950-53 conflict ended in an armistice instead of a peace treaty.
Itaewon is outside the gates of Yongsan Army Garrison, the former military headquarters that is in the process of being closed and handed back to the South Koreans. Personnel on Yongsan also are under the military restrictions.
South Korea has been cautiously optimistic that the coronavirus crisis may be ebbing as the daily count of new cases has declined to single digits after reaching 500 and more after an outbreak began in late February.
But health authorities said 13 more cases that were reported Friday were linked to the man who went clubbing with a colleague who also was infected last weekend in Itaewon.
"This could lead to another widespread community infection," vice health minister Kim Gang-lip said during a regular briefing.
One of those infected at an Itaewon club was a South Korean staff sergeant working at the cyber operations command in Seoul, raising the total number of local military cases to 40, according to the Yonhap News Agency.
The NCO was quarantined, and the military restricted movement of the other members of his unit, Yonhap quoted the defense ministry as saying.
The military also partially shut down the annex that houses the cyber operations command and other facilities he may have visited to be disinfected, it said.
South Korea has reported nearly 11,000 infections, with 256 deaths, since the virus first appeared in China in late December and began spreading globally.
gamel.kim@stripes.com Twitter: @kimgamel
---
---
---