S. Korean security guard dies in apparent suicide at Camp Red Cloud
by
Yoo Kyong Chang Kim Gamel
March 2, 2017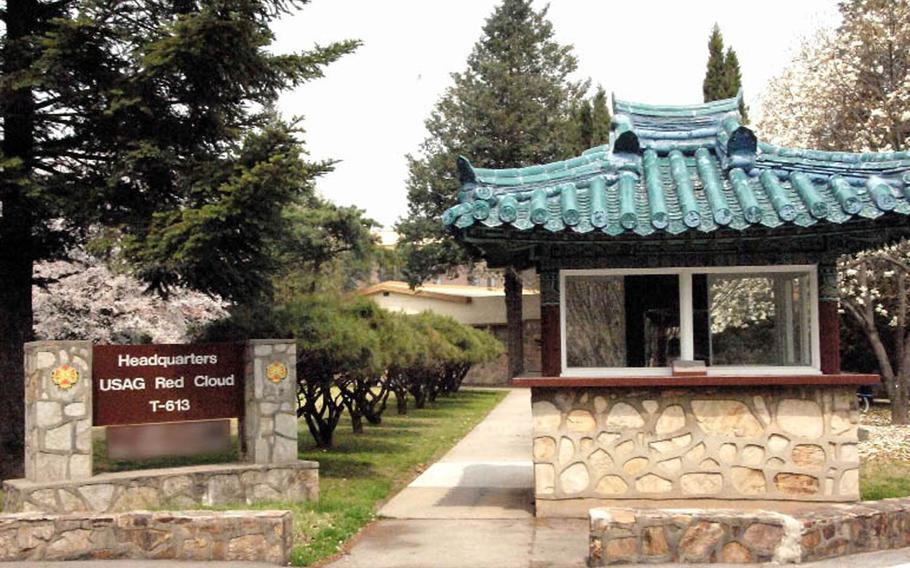 SEOUL, South Korea — A South Korean security guard was found dead of an apparent suicide while on duty at Camp Red Cloud, officials said.
A colleague found the 57-year-old man with a bullet wound to the head inside the guard post around 1:20 a.m. Thursday, said a police official, speaking on condition of anonymity to release the details.
The guard apparently suffered from heavy debts and had left a note apologizing to his family for falling for a scam, the official said.
An ambulance rushed the security guard to St. Mary's Hospital in Uijeongbu, where he was later pronounced dead, according to a statement by the garrison, which gave the man's age as 56.
"The Korean National Police, assisted by the U.S. Army, are investigating the apparent suicide of a contracted security guard who is believed to have shot himself the morning of March 2 while on duty at Camp Red Cloud," garrison spokesman Franklin Fisher said in an email.
The weapon used was a 9 mm pistol, he added. An autopsy by the local medical examiner was pending. The guard was part of a team, and the gate was never left unattended, Fisher said.
Camp Red Cloud, home to the 2nd Infantry Division, is in Uijeongbu is in a mountainous area north of Seoul. The gates at the base, as with other U.S. Army installations in South Korea, are guarded by private contractors.
chang.kyong@stripes.comgamel.kim@stripes.com