S. Korean factory workers in no danger, unification minister says
---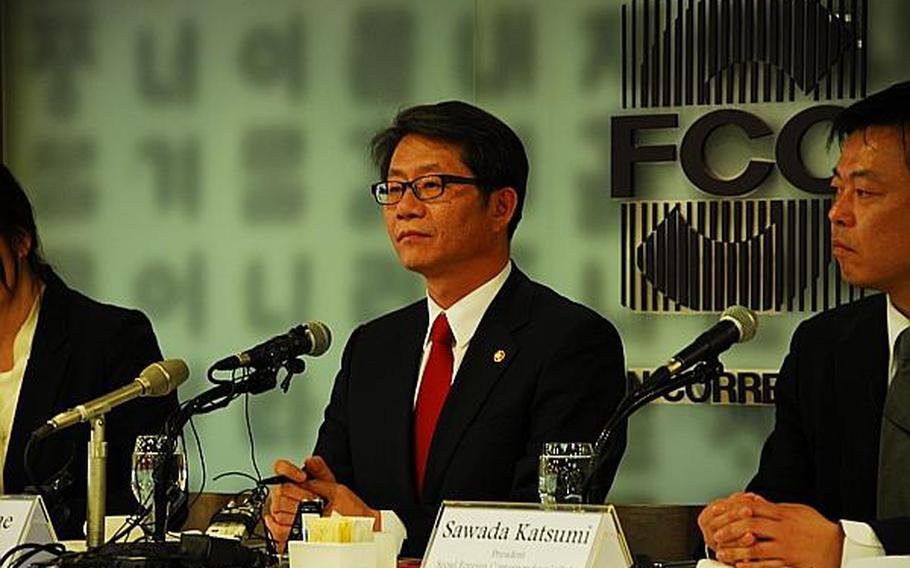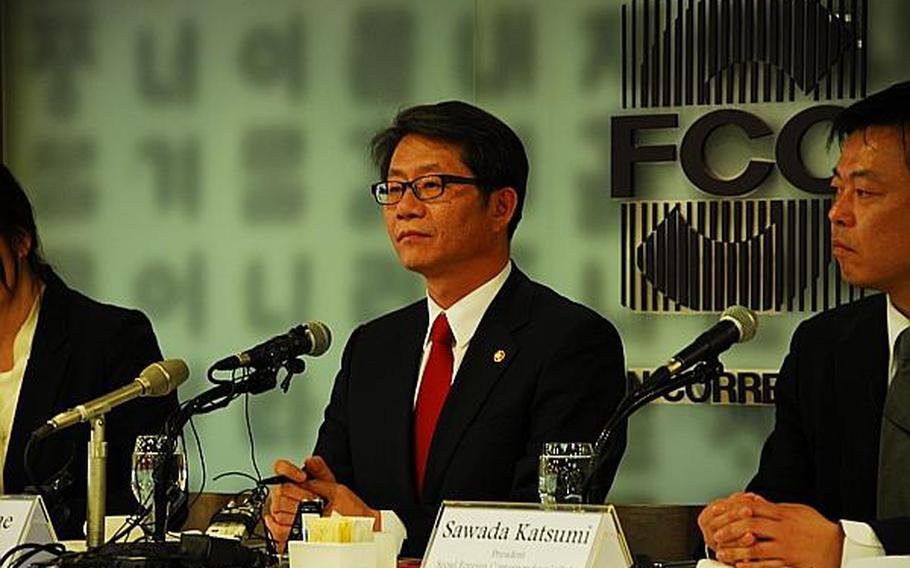 SEOUL — South Korean workers at a factory complex north of the border are not in danger, and the government is not considering a "clear out" from the facility, South Korea's unification minister said Friday.
He also suggested the opaque North Korean regime is not in danger of losing its grip on power.
"There is uncertainty, but there is also stability in North Korea," Minister Ryoo Kihl-jae told a news conference, adding that it was a "great mystery" how the regime has remained in control since the 1990s despite food shortages and lingering poverty.
"But it's also a reality we have to accept," he said.
Ryoo's comments come as tensions between the two Koreas have escalated to their highest point in decades, following a successful rocket launch and nuclear test by the North as well as months of increasingly bellicose threats against South Korea and the United States.
Seoul has vowed to forcefully respond to any North Korean provocations, and Washington has made unusual displays of its military capabilities in recent weeks, including sending two nuclear-capable stealth bombers on a training mission to the peninsula.
Relations grew even more strained this week when Pyongyang announced it would bar South Korean workers from crossing the Demilitarized Zone and entering the Kaesong Industrial Complex. The jointly run factory compound is the last remaining symbol of inter-Korean cooperation and a major source of cash for Pyongyang.
The North briefly closed the facility in 2009, but Ryoo said North Korea's recent confrontational behavior — including its self-proclaimed nullification last month of the armistice agreement that effectively ended the Korean War — make this week's closure different.
"We need to consider that there is such a series of consecutive provocations from North Korea," he said.
Many analysts expect the North to conduct some sort of limited provocation soon, possibly against one of the South's border islands or near the maritime border, rather than launch an all-out assault. South Korea's Yonhap News reported Friday that the Navy has sent two Aegis destroyers to its coasts to monitor for signs of such a launch, though defense officials would not confirm that.
Ryoo said the security situation on the peninsula remains "daunting," and that the government "is bracing for all possibilities as these threats posed by North Korea concern the safety of the South Korean people."
"We will not passively submit to North Korean threats and provocations but demonstrate a strong response," he said. "We will be loud and clear and take appropriate action to any misconduct on the North's part."
He said South Korea remains open to dialogue with Pyongyang and wants to maintain stable operations at the Kaesong complex. Estimates put North Korea's revenue from Kaesong at $250 million to $2 billion, but Ryoo said it was "not appropriate" for him to say how closing the complex might cost Pyongyang "because North Korea may not think of it as a loss or damage."
Stars and Stripes' Yoo Kyong Chang contributed to this story.
---
---
---
---