Retired Marine planner says public should adapt to new normal until coronavirus vaccine is developed
by
Caitlin Doornbos
April 10, 2020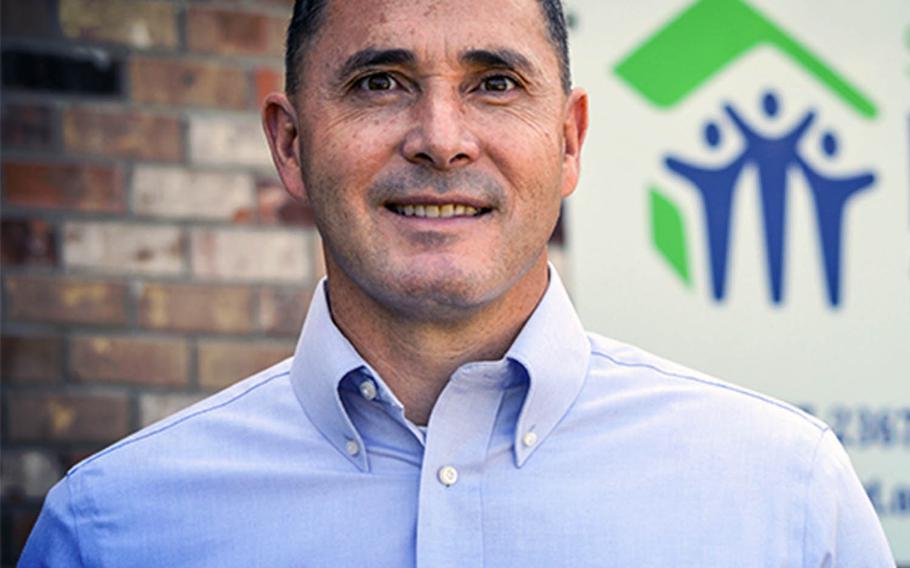 Stars and Stripes is making stories on the coronavirus pandemic available free of charge. See other free reports here. Sign up for our daily coronavirus newsletter here. Please support our journalism with a subscription.
A retired Marine officer who led a team that developed a pandemic contingency plan for Marines in Japan says the public should not expect a return to normal even after coronavirus loosens its grip.
In 2005, President George W. Bush tasked military leaders with developing contingency plans in preparation for an H1N1 influenza pandemic. Lt. Col. James Ruvalcaba, now retired, was then the lead operational planner for III Marine Expeditionary Force on Okinawa and was charged with leading efforts to develop such a plan for Marines in Japan.
Fifteen years later and facing a coronavirus pandemic, the military is using some of the ideas his team developed, such as the concept of health protection conditions as a phased response to health threats.
Ruvalcaba on Thursday unboxed the 650-page plan that took 20 months of research and work with colleagues and medical professionals to share lessons learned with Stars and Stripes.
What's "not being talked about in a pandemic is that we are not getting back to normal until a vaccine or cure is developed," Ruvalcaba said from his home in Oceanside, Calif.
"If you recall the environment pre-9/11, we were able to go through the airports, meet our loved ones at the gates and go through terminals without TSA," he said. "Our new normal is going to be some form of restrictive measure — some form of social distancing — until the threat is eliminated."
Ruvalcaba's team found researchers need six to nine months after clinical confirmation of a pandemic to develop a vaccine. The World Health Organization declared the new coronavirus a pandemic on March 11, meaning a vaccine may not be ready before December.
During a virtual town hall Monday on the Air Force's Facebook page, Chief of Staff Gen. David Goldfein said predictive models he consults indicate the coronavirus infection rate won't begin to level out until this summer.
"I think we're about to have a couple of our toughest weeks here in the country," he said. "June seems to be about where we're going to level, and then July and August look to be — potentially — recovery months."
As of Thursday, 461,437 Americans had tested positive for coronavirus, up from about 260 a month before, according to Johns Hopkins University's coronavirus research center.
However, the desire to return to normal is strong and comes from the top. President Donald Trump at a Fox News town hall on March 24 said he wanted the country "opened up and just raring to go by Easter."
The president stepped back from that statement at a press conference Tuesday and said social distancing will be necessary "for a while."
"At some point, that's going away. We'll be able to sit next to each other like we have all our lives," Trump said. "People want to sit next to each other at restaurants. They want to sit next to each other like normal at a football game, baseball game, basketball game, hockey game. We want to go back to life."
Still, the president said, the U.S. is "getting much closer to getting our country back to the way it was."
Leaders should prepare the public to expect a return to normal according to a science-based timeline rather than relying on "unfounded messages of hope," Ruvalcaba said.
"We should look to science- and condition-based assessments to decide when to ease or lift the restrictive measures," he said.
Helping the public accept the long-term nature of the crisis is not meant to trigger thoughts of a "doomsday," Ruvalcaba said, but rather to educate them to "better prepare and cope with what's to come."
"We are in a new paradigm; we have to be accepting these changes," Ruvalcaba said. "I think that's a message of hope to say we can adapt. We are resilient; we just have to do our part to help contain this."
doornbos.caitlin@stripes.com Twitter: @CaitlinDoornbos