Retired Air Force general assumes top US diplomatic seat in Asia
by
Wyatt Olson
June 14, 2019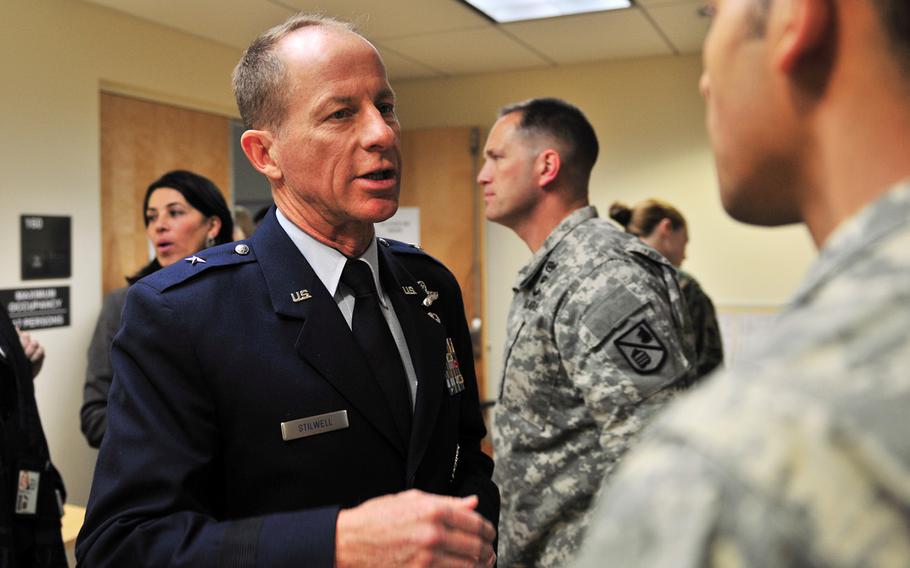 FORT SHAFTER, Hawaii — Retired Air Force Brig. Gen. David Stilwell was confirmed by the Senate Thursday as U.S. assistant secretary of state for Asian and Pacific affairs, the top diplomatic position in the region.
The seat has had no permanent replacement since Daniel Russel left in early 2017 while Barack Obama was still president.
Susan Thornton, a longtime foreign service officer, filled in on an acting basis, and former Secretary of State Rex Tillerson had reportedly urged President Donald Trump to nominate her for a permanent job.
But the Trump administration did not deem her "sufficiently hawkish on China," and she retired in July soon after Tillerson left, according to a Washington Post report last year.
Stilwell would likely match the more pugnacious style of his new boss, Secretary of State Mike Pompeo, particularly with the administration's view of China as more a strategic competitor than trading partner.
In written testimony presented at his March confirmation hearing, Stilwell said he shared the White House's concerns about "China's use of covert, corrupt, and coercive means to interfere in affairs outside its borders, as well as its use of military threats to compel other states to heed its agenda."
"China's actions often undermine national autonomy, whether through commercially unviable projects that indebt other countries, or militarization of the South China Sea," he said.
Stilwell, a Honolulu resident, retired from the Air Force in 2015 after a 25-year career that included extensive experience in Asia.
Just before retiring, he worked in the Pentagon as deputy director for political-military affairs for Asia, where he was responsible for implementing the national security strategy and supporting the commanders of U.S. Pacific Command and U.S. Central Command, according to a bio by the East-West Center in Honolulu, where Stilwell was an adjunct senior fellow.
In that Pentagon position, he worked closely with Adm. Harry Harris, then commander of Pacific Command. Stilwell will now have the chance to do so again, as the since-retired Harris became U.S. ambassador to South Korea a year ago.
Stilwell also served as defense attaché to China from 2011 to 2013, and prior to that served as commander of the 35th Fighter Wing at Misawa Air Base in Japan.
He is proficient in Chinese and Korean languages.
olson.wyatt@stripes.comTwitter: @WyattWOlson