Reports: Marine under investigation after drunken car theft, crash near Iwakuni
By
Hana Kusumoto James Bolinger
June 18, 2019
---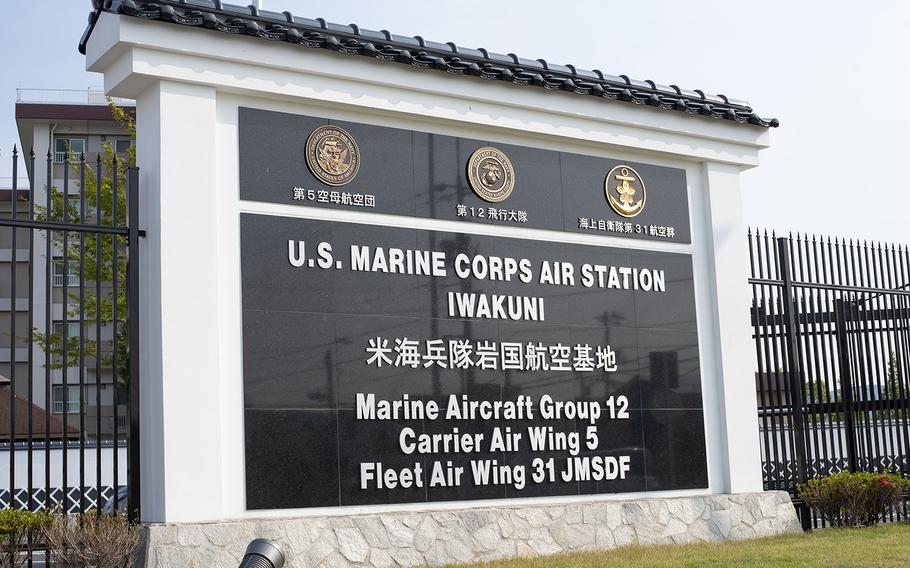 MARINE CORPS AIR STATION IWAKUNI, Japan — A local Marine is under investigation by Iwakuni police on allegations he stole a car June 7 while drunk and crashed it in a parking lot, according to reports in Japanese media.
An Iwakuni police spokesman confirmed the department is investigating an accident involving a stolen car but has not identified the suspect.
The III Marine Expeditionary Force, in a statement emailed Monday to Stars and Stripes, said it's aware of the incident.
"We are working closely with local authorities and it would be inappropriate to comment further at this time due to the ongoing investigation," the statement said.
According to the Tokyo Reporter website, a gunnery sergeant stole the vehicle from a convenience store parking lot in the Asahimachi area of Iwakuni city after the driver, who works on base, left her keys in the ignition before stepping inside the store at about 11 p.m.
The Marine crashed the car into two other vehicles in an apartment parking lot a half-mile away, the Mainichi Shimbun reported.
The Marine was questioned by Iwakuni police; a breath test measured his blood alcohol content at 0.12%, four times Japan's legal limit, according to the Tokyo Reporter.
The Marine has since apologized to the woman, according to the Mainichi report.
bolinger.james@stripes.com Twitter: @bolingj2004
kusumoto.hana@stripes.com Twitter: @HanaKusumoto
---
---
---
---