Reborn 2nd Fleet runs Baltic exercise as Russia keeps a close watch
---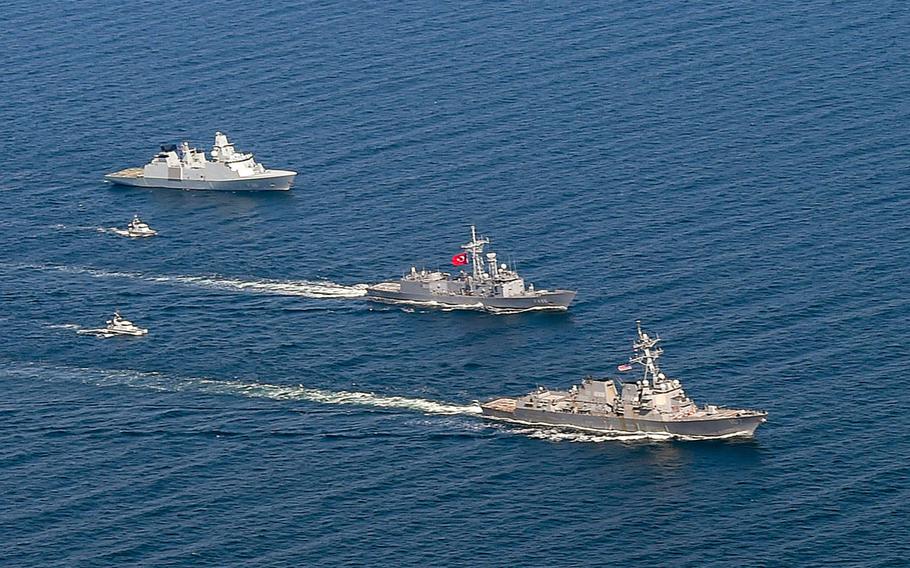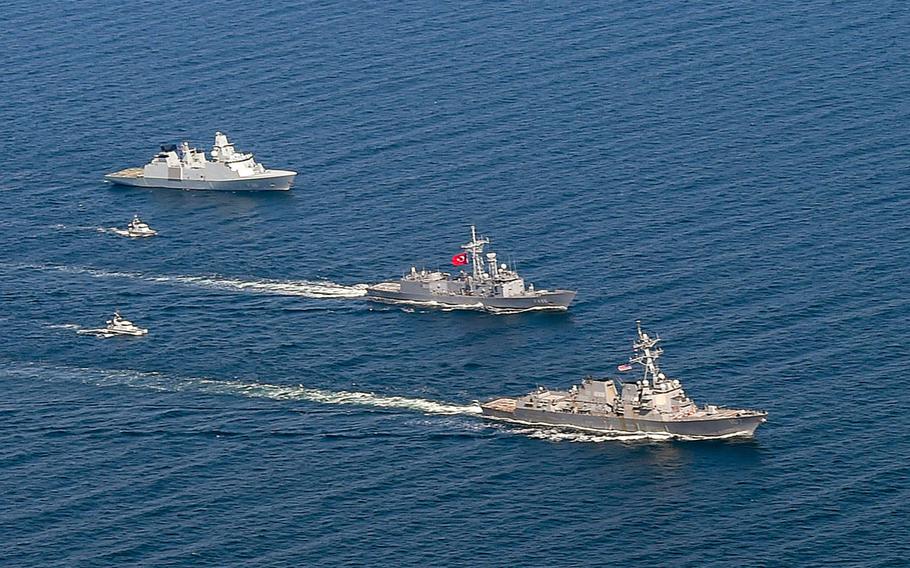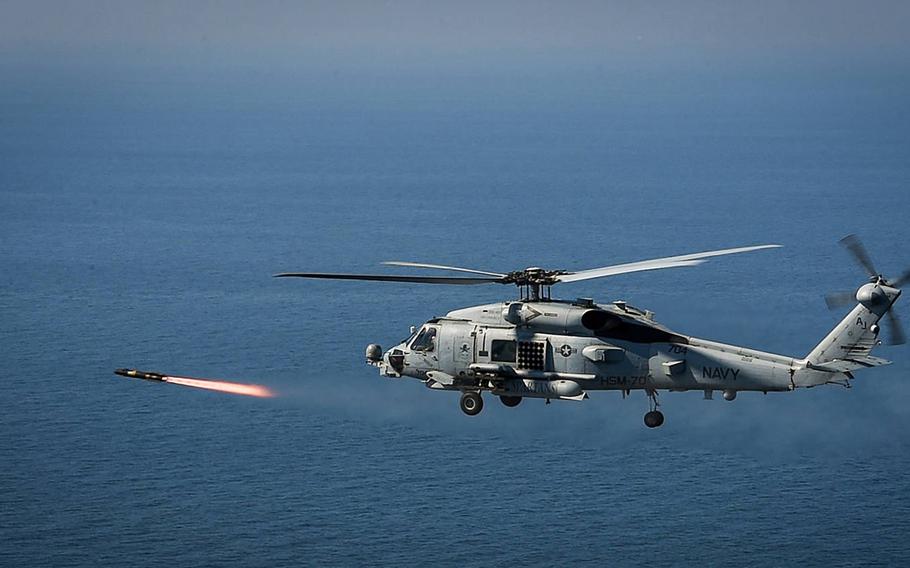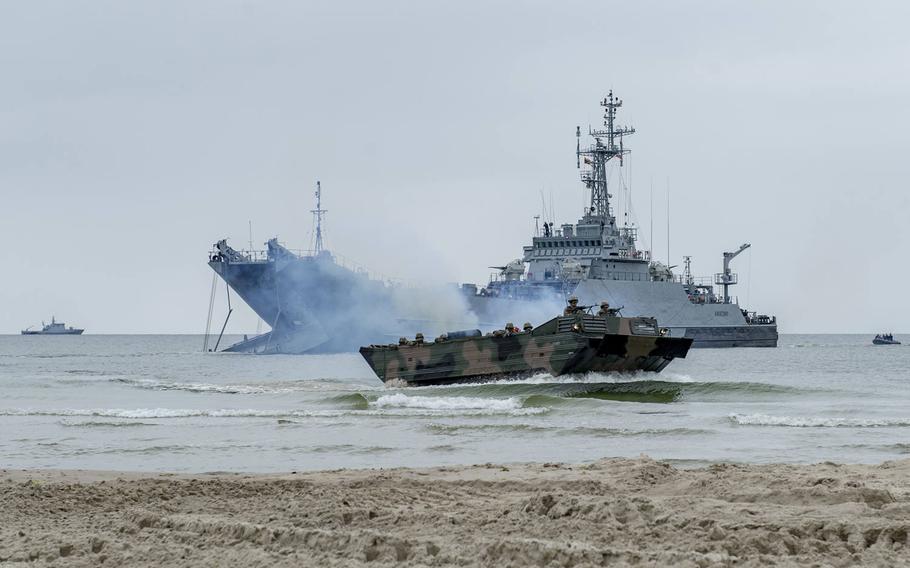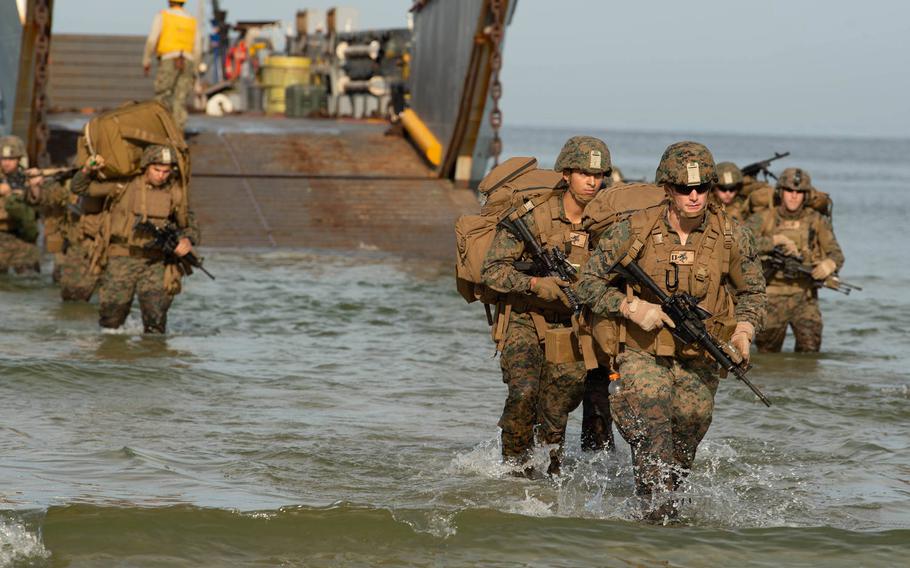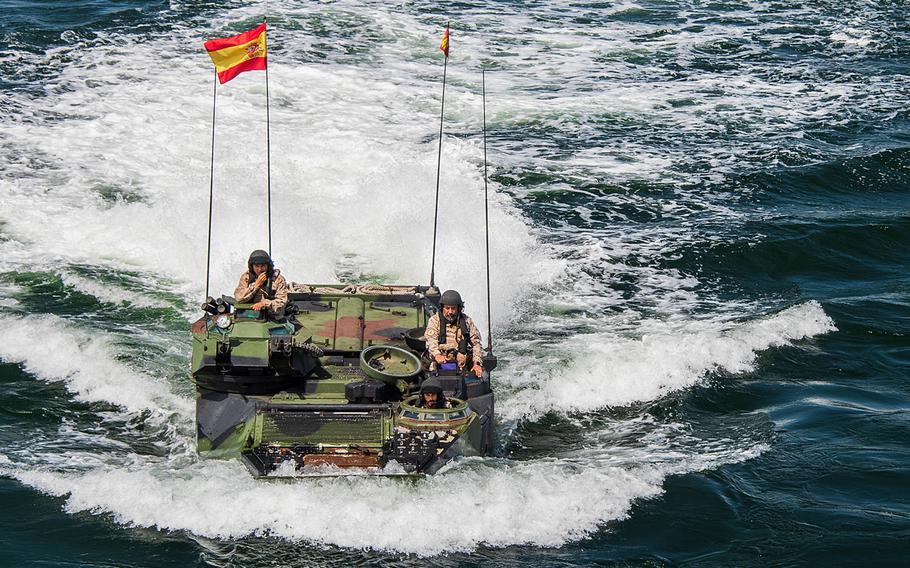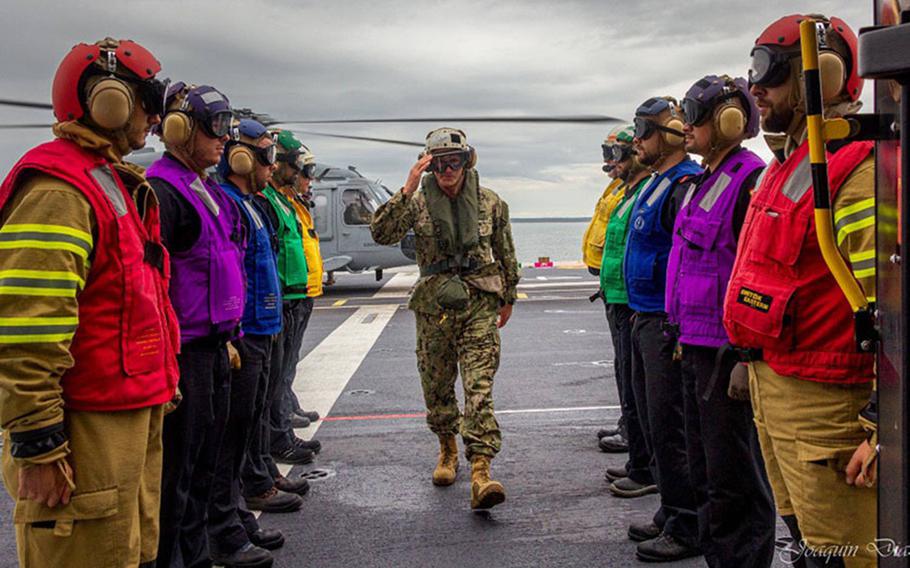 The recently revived 2nd Fleet is leading the 18-nation Baltic Operations with an eye toward Russia, a former participant in the long-running exercise whose military movements in recent years have put the Baltic region's former Soviet states on edge.
Military officials say the 47th BALTOPS, which ends Friday, aims to improve teamwork among allies and partners while presenting a united front to Russia, which closely watches NATO activities in the Baltic Sea.
The exercise is taking place throughout the Baltic region, including in an area not far from the Russian exclave of Kaliningrad. The participating nations brought 50 ships, 40 aircraft and more than 8,500 personnel to the Baltic Sea, but officials said the exercise isn't meant to escalate tensions.
"We are very aware of the difference between deterrence and provocation, and we're not interested in provoking anyone," Vice Adm. Andrew Lewis, 2nd Fleet commander, told reporters at the start of the exercise.
The BALTOPS drills were created in 1972 as a security measure aimed at the Warsaw Pact nations.
This year's BALTOPS is 2nd Fleet's first European operation since the Navy revived the fleet last year, primarily in response to Russia's military resurgence.
Lewis and his staff are overseeing BALTOPS from the 6th Fleet command ship USS Mount Whitney, while coordinating with U.S. Naval Forces Europe.
Russia's Baltic Fleet said it is monitoring the joint exercises "in order to identify the threats to navigational safety of civilian vessels, related to the use of radio-electronic warfare means by NATO ships."
BALTOPS has drawn Moscow's attention but won't concern Russian leaders as much as exercises near their borders with air power and ground forces, said Michael Kofman, a research fellow at the Wilson Center's Kennan Institute.
"Russians will interpret it as practicing individual components of NATO's operational plan and will try to learn from anything novel at the tactical level," Kofman said. "But it's not going to keep them up at night."
Russia participated in BALTOPS 19 times over the years. It sat out in 2009, the year after it waged war against Georgia, and was barred from the exercises by NATO after it seized Crimea from Ukraine in 2014.
This year it conducted its own exercises during BALTOPS, which included sinking a submarine in a mock attack.
The Russian military is using such "counterexercises" more during NATO drills, partly to practice fighting NATO and other adversaries, said Michael Petersen, director of the Naval War College's Russia Maritime Studies Institute.
The exercises "allow the Kremlin to tell Russian citizens that they are protecting them from NATO aggression," Petersen said.
BALTOPS comprised 389 different activities this year, almost four times more than last year, Navy officials said.
The exercise included several training staples. Warships fended off simulated attacks from smaller, faster vessels; crews practiced anti-submarine warfare and mine countermeasures; aircraft and ships worked together to protect the air and sea.
Meanwhile, U.S. Marines teamed up with other militaries to launch multiple amphibious landings across the region. One simulated assault happened while live artillery rounds were fired at a safe distance.
Officials said one of the biggest challenges has been executing Marine landings in the narrow Baltic Sea, with its rocky shores and busy ship traffic. Working with regional partners has helped to overcome such obstacles, said Rear Adm. Brad Skillman, commander of Expeditionary Strike Group 2.
"We must be able to control the sea to win the war on land," Skillman said.
Although technology is changing warfare, an old-fashioned amphibious assault will remain an effective measure because "it allows us to present the adversary with multiple dilemmas," said Maj. Gen. Steve Neary, commander of the 2nd Marine Expeditionary Brigade.
wyland.scott@stripes.com Twitter: @wylandstripes
---
---
---
---