Quantico hosts, first lady honors grads who missed commencement following Japan disaster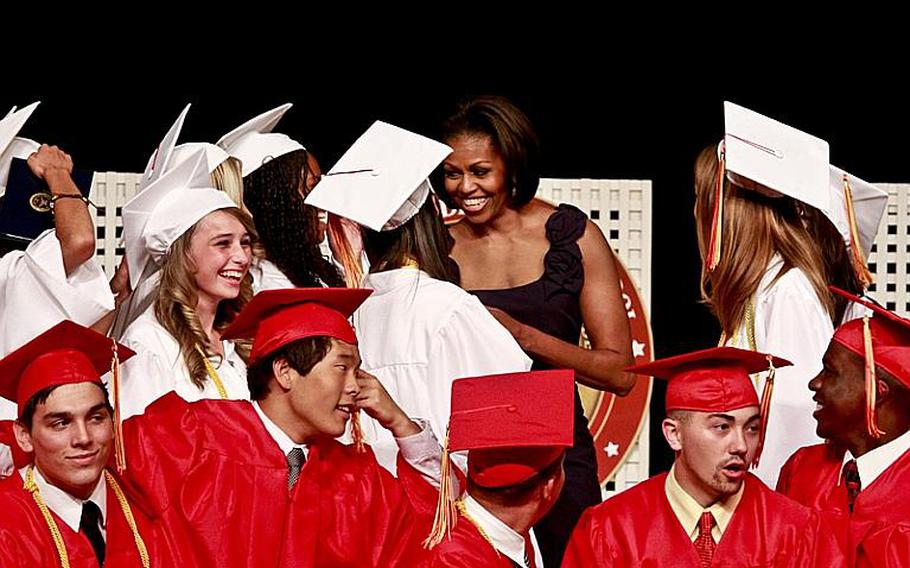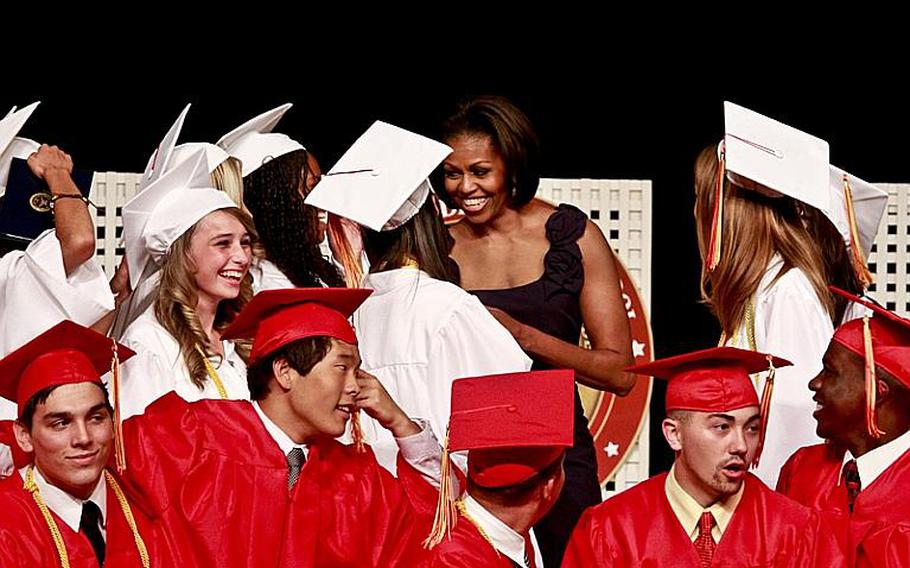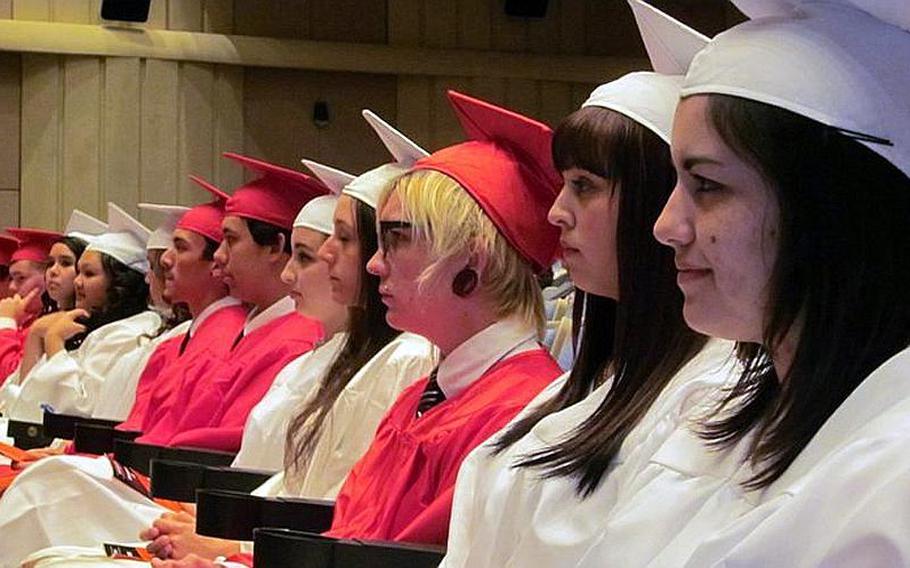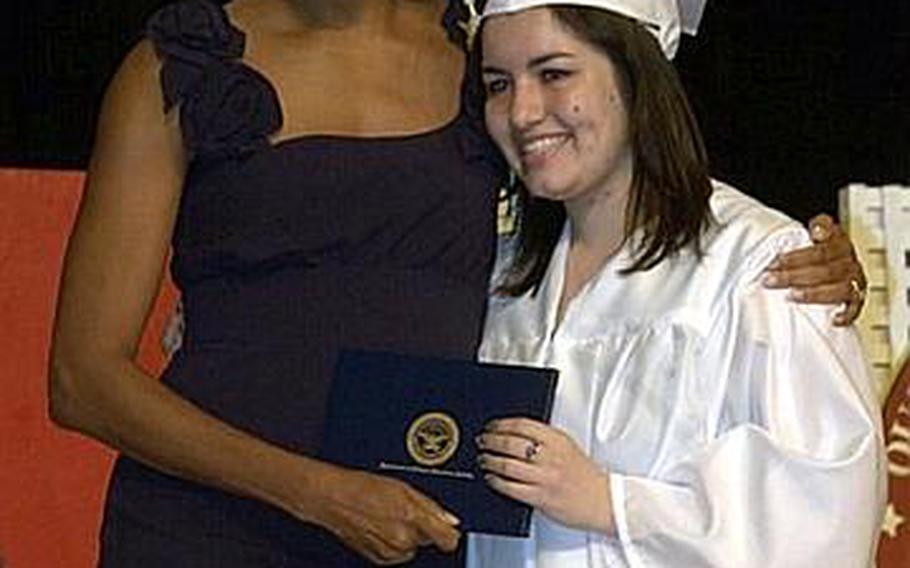 MISAWA AIR BASE, Japan — Two Misawa teens who were unable to graduate with their classmates Friday because they moved back to the United States during "voluntary departures" earlier this year were treated to a special graduation ceremony June 3, according to an Air Force news release.
Sabrina Cavazos and Gabriella Cuebas were invited to graduate with fellow seniors at Marine Corps Base Quantico, Va., where first lady Michelle Obama handed them their diplomas, according to the release.
They were joined by seven other seniors who had left bases across Japan in the wake of the March 11 earthquake and tsunamis, and who had decided to finish out school in the United States instead of returning.
Obama praised them for their strength, resilience and maturity.
"I think that all of you are incredibly special," Obama is quoted in the release. "You really are the greatest. Your families know that. Our military leaders know that. I know that. My husband knows that. And we want every single American to know it as well."
Cavazos said she appreciated the chance to graduate on Quantico.
"It gave me comfort to know I was being given the chance to walk in a military environment that I enjoyed," she said. "Military life is all I know and live."