Probe finds Army lacked consistent process for evicting unlicensed day care providers at time of infant death last year
by
Wyatt Olson
April 9, 2020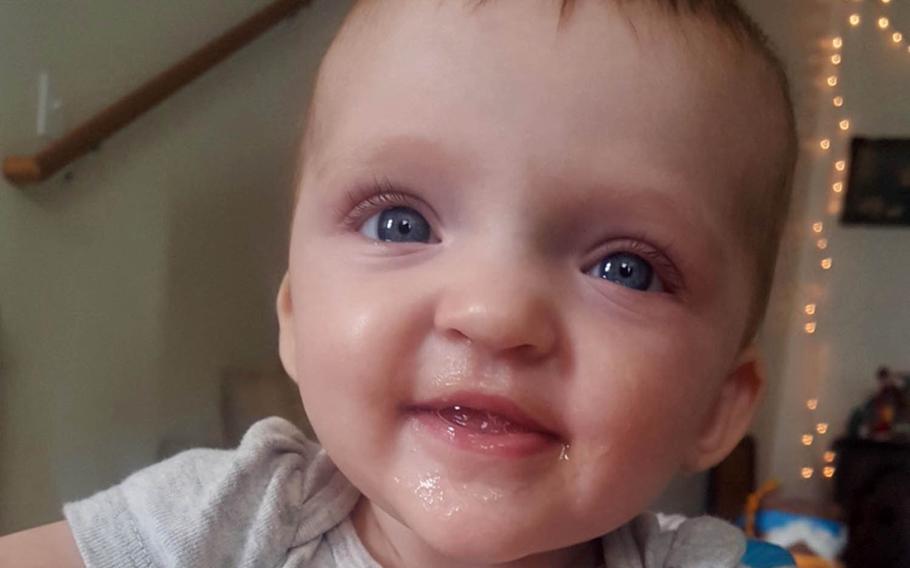 FORT SHAFTER, Hawaii — U.S. Army Hawaii and its private-housing contractor did not have a "consistent, streamlined process" for evicting tenants operating unauthorized home day care at the time a 7-month-old girl died in Army housing early last year, an Army investigation found.
In the wake of Abigail Lobisch's drug-overdose death on Feb. 24, 2019, at Aliamanu Military Reservation in Honolulu, U.S. Army Hawaii started a probe into how home-based child care was being administered on its installations, the prevalence of unauthorized day care and the policies dealing with unlicensed providers.
Aliamanu is one of many communities in Hawaii operated as Island Palm Communities by the Australia-based Lendlease Corp. in conjunction with the U.S. Army.
"Unfortunately, the Garrison and [Island Palms Communities] to this point have not established a consistent, streamlined process for enforcing the termination of housing privileges for [unauthorized child care] providers identified as repeat offenders," the probe concluded at its completion in June 2019.
U.S. Army Hawaii had declined to publicly issue the report, which Stars and Stripes reviewed Wednesday prior to the Army's impending release on its Freedom of Information website.
In anticipation of publication, Army Garrison Hawaii on Tuesday issued a news release that touted improvements made in the past year to combat unauthorized day care facilities.
Those changes include updated procedures to streamline follow up on reports of unauthorized child care, creation of an electronic database to track alleged incidents of unauthorized day care, briefings for newly arriving soldiers and their families and routing violation notice letters through battalion-level commanders before giving them to soldiers whose homes are the subject of allegations.
"The safety and security of those living and working on our installations remains our highest priority," Col. Thomas Barrett, commander of Army Garrison Hawaii, said in the news release. "The findings, recommendations and actions taken from this investigation are key to that effort."
Abigail's mother, Anna Lobisch, expressed dismay at the timing of the news release in a Facebook post, writing: "I am not happy.
"I'll let all of you chime in and share your thoughts since we are in the middle of a pandemic and the military picked the perfect time to release all of this information with a PRESS RELEASE!" she wrote. Lobisch did not respond to an interview request by Stars and Stripes.
Absent from the 900-page investigation is a thorough examination of lapses and missteps by Army and housing officials involving the unauthorized day care in which Abigail died.
Last fall, a grand jury handed down a manslaughter indictment for Dixie Villa, the day care operator who at the time was married to a Navy sailor. She has pleaded not guilty and is free on $200,000 bail.
The Honolulu Medical Examiner's Office determined the girl died from a lethal amount of the over-the-counter drug diphenhydramine — roughly double the amount that has proven fatal in other infant deaths.
The antihistamine, which is the active ingredient in the brand name drug Benadryl and over-the-counter sleep aids Sominex and Unisom, relieves allergy and cold symptoms but also induces sleep.
Katie Camario, who lived next door to the Villa home, made numerous reports to officials about the unauthorized day care, including photos, video and descriptions of unattended groups of children who sometimes chased each other with large sticks, a screaming child's head caught in playground equipment and a toddler sticking a barbecue butane lighter in his mouth.
She was not interviewed for the Army investigation.
Well over a year since Abigail died, Camario expressed enduring bewilderment how no action had been taken to evict Villa from the military reservation.
"For over a year, I submitted report after report," she said. But after reading the lengthy investigation, she said she is "left wondering how they could look at those reports of children sobbing outside unattended, playing with a lighter, then not push through action to remove the adult in charge of those kids."
The investigation sidesteps the issue of accountability, she said.
"The Army says Abi's case raised questions about its regulation of unauthorized care, yet this investigation stops short of answering those very questions," she said. "It's still unknown what individual and/or policy directly failed to stop the unauthorized care occurring at my neighbor's home."
In a statement to Stars and Stripes, Army Garrison Hawaii said the Honolulu Police Department was the lead agency in investigating Abigail's death.
"While the Army provided support as necessary, the Army investigation specifically excluded those events to avoid any interference with the HPD investigation," the statement said. "Instead, the Army investigation focused on the systems and processes currently in place for certifying, monitoring and regulating on-post child care as a whole. As this is an ongoing criminal matter, USAG-HI cannot comment on the details of the case."
olson.wyatt@stripes.com Twitter: @WyattWOlson