Power restored at Yongsan Garrison after storm knocks out electricity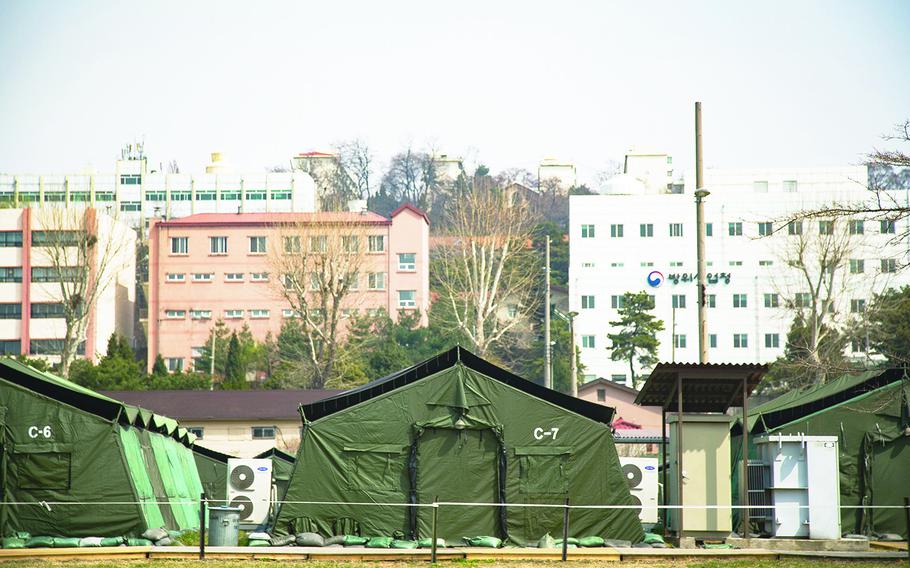 SEOUL, South Korea — Yongsan Garrison suffered a massive power outage Wednesday, causing services including the hospital's maternity ward to close or temporarily relocate operations.
The blackouts on an area known as South Post followed a storm that hit the aging U.S. Army garrison in Seoul as it was still recovering from typhoon damage over the weekend.
"USAG Yongsan suffered multiple lighting strikes and winds last night that knocked out power to portions of the installation again," the garrison said Wednesday morning.
The problem was fixed and "all buildings should have power now," it said in an evening update.
Brian D. Allgood Army Community Hospital had remained open but diverted pregnant women preparing for labor to South Korean hospitals as a protective measure.
"This is for their own safety," said 65th Medical Brigade spokesman Bill Wight. "Everything else is operational."
The Child Development Center, which had closed, will be open on Thursday, according to an announcement on Facebook.
Yongsan, which has been in U.S. military hands since the 1950-53 Korean War, has sharply reduced its population to just over 5,600 as it prepares to close as part of the relocation south to a newly expanded Camp Humphreys.