Postal Service delays switch to electronic customs forms on overseas military bases
by
Seth Robson
August 13, 2020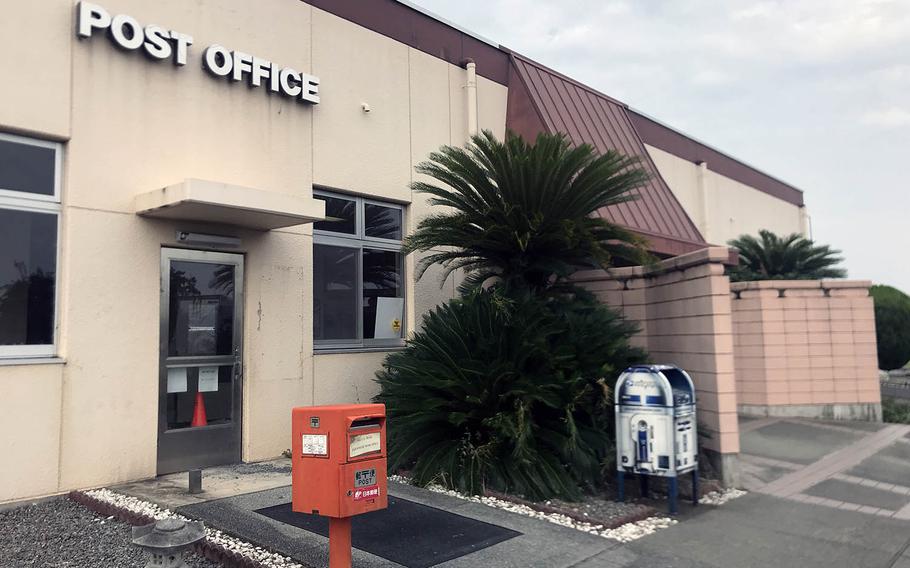 YOKOTA AIR BASE, Japan — A change to electronic customs forms at U.S. post offices on overseas military bases that was due to happen Thursday has been placed on hold.
"The implementation of non-handwritten customs forms is now postponed due to [the U.S. Postal Service] discovering issues with the new process," the postmaster at Yokota, home of U.S. Forces Japan in western Tokyo, said in a Facebook message Thursday.
Handwritten customs forms will be accepted until further notice, the postmaster added.
Similar messages were posted on Facebook by post offices at U.S. Army Garrison Japan and Osan Air Base, South Korea, on Thursday.
The Military Postal Service Agency could not be reached Thursday for further information on the scope of the delay.
The Postal Service began transitioning to electronic customs forms in March due to international regulations but granted military post offices an extension, the service said on its website.
Electronic customs forms can be filled out on the USPS website, which allows people to pay postage online and print shipping labels at home.
Post offices on bases in Europe and the Pacific, have been installing kiosks, which include a computer, printer and a scale, to help people submit the electronic forms.
robson.seth@stripes.com Twitter: @SethRobson1