Pilot rescued after Marine Corps jet crashes off Okinawa
By
Chiyomi Sumida Matthew M. Burke
September 22, 2016
---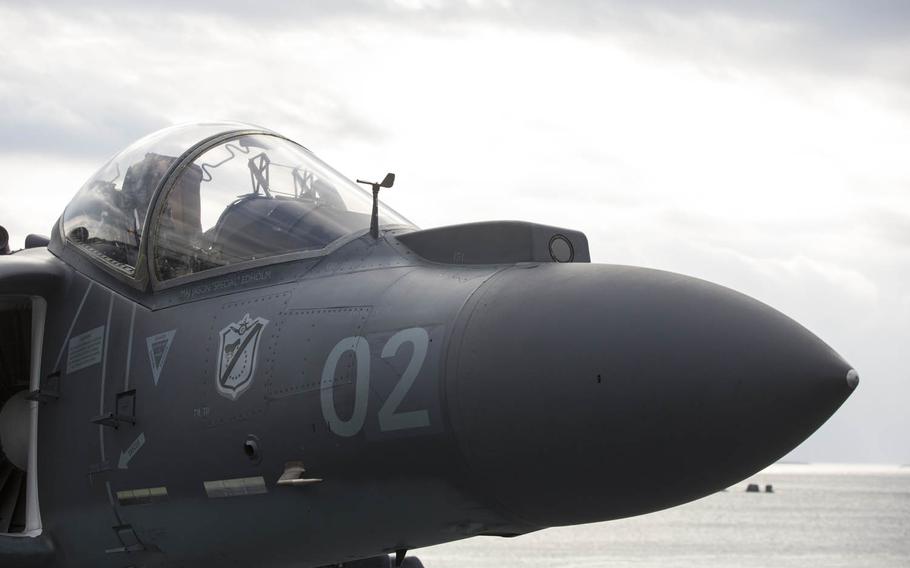 CAMP FOSTER, Okinawa — A Marine Corps pilot was rescued Thursday afternoon after an AV-8B Harrier jet crashed into the sea off the coast of Okinawa.
The jet, assigned to the 31st Marine Expeditionary Unit, went down about 2 p.m. 100 nautical miles east of Okinawa, a Marine Corps statement said. It took off from Kadena Air Base in the central part of the island, Japanese officials said.
The Harrier's pilot ejected before impact and was rescued a short time later by members of the Air Force's 33rd Rescue Squadron, 18th Wing, out of Kadena.
The Japan Coast Guard also responded to the call but was called off when it became clear that the U.S. military had the situation under control.
The cause of the crash remains under investigation.
---
---
---
---