Philippines joining Cope North for first time on Guam next month
---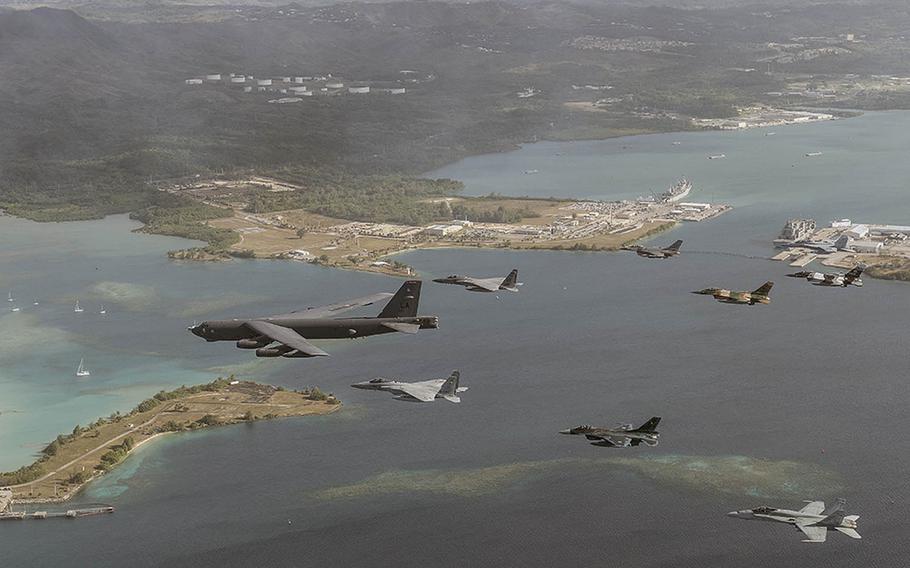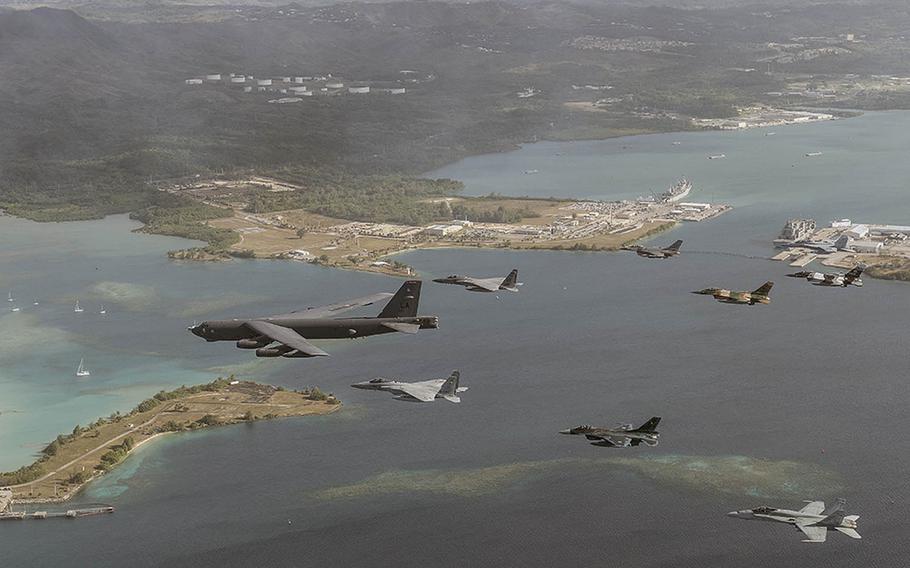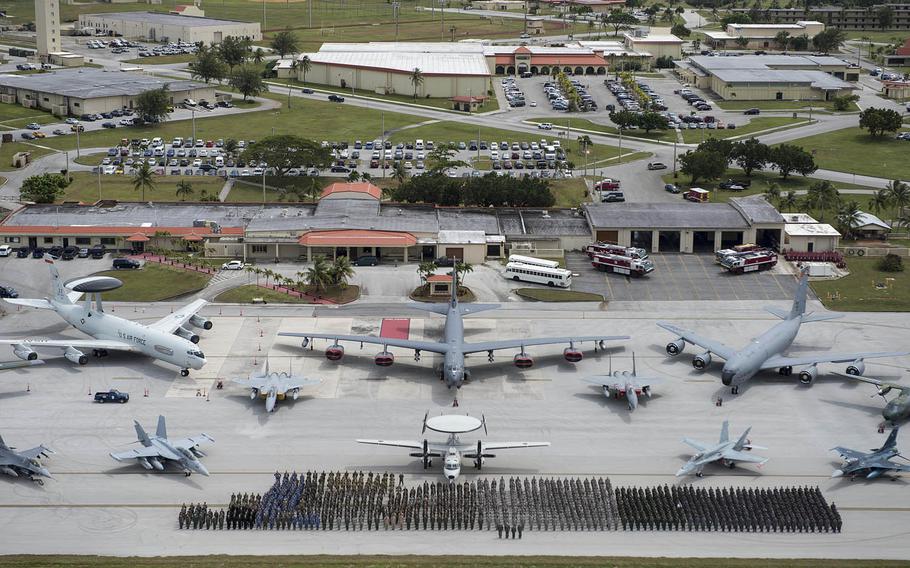 The Philippines will take part for the first time in Cope North, a large-scale air exercise with the U.S. and four other nations in the western Pacific.
Philippine airmen will join more than 1,800 personnel from the U.S., Japan, Australia, South Korea and New Zealand for the exercise, which runs Feb. 10-26 out of Andersen Air Force Base, Guam.
The announcement comes less than two weeks after Philippine military officials announced that the island nation would offer the U.S. military use of eight bases, which could pave the way for an increased U.S. presence in the Philippines.
Cope North 2016 will begin with a two-day, table-top humanitarian and disaster-relief exercise. Focus will then shift to fighter-versus-fighter air combat tactics, air-to-ground strike missions and large-force employment training, an Air Force statement said.
Five Philippine Air Force planners will assist with humanitarian assistance and disaster response drills on Rota and Tinian islands, setting up a base and medical center and conducting combat search-and-rescue drills in the exercise's first week, said 1st Lt. Christen Ornella, Pacific Air Forces spokeswoman.
"This is the largest Cope North to date with more aircraft than ever," she said of the exercise, which began in 1978 as a quarterly bilateral exercise at Misawa Air Base, Japan, and moved to Guam in 1999.
Seventy-four aircraft from the U.S., 22 from Japan, nine from Australia and one from South Korea will take part in the event. The U.S. aircraft, which will come from bases in mainland Japan, Okinawa, Alaska, Guam and the continental U.S., include F-15 and F-16 fighters, B-52 bombers and C-130 cargo planes, Ornella said.
The 353rd Combat Training Squadron from Eielson Air Force Base, Alaska, participating in the exercise for the first time this year, will conduct multilateral survival training, the statement said.
The Philippines' participation is significant, given China's recent occupation of disputed territory in the South China Sea, said Australian national security consultant Ross Babbage. However, he noted that the country's air defense capabilities are rudimentary.
"I'm not sure how much they can contribute in terms of air defense," he said. "Their fighter aircraft are barely serviceable, if that."
Philippines officials have expressed a desire for the U.S. to provide them with advanced aircraft in response to China's island grabs in the South China Sea. The U.S., Canada and Australia sent the Philippines several warships and a fleet of helicopters last year.
However, it's unclear whether the Philippine military can absorb, sustain and maintain much more advanced military equipment, Babbage said.
It might be better to provide them with less advanced aircraft similar to the A-29 Super Tucano fighter jets recently acquired by Afghanistan, he said, because they might prove to be a useful tool for Filipino troops battling Islamic insurgents in the south of the country.
Earlier this month, the Philippines' highest court upheld the Enhanced Defense Co-operation Agreement, which was signed by the U.S. and Philippines in 2014. U.S. military forces left the country in 1992, when the Philippine senate voted to end leases to bases there. Under the provisions of the 2014 security pact, the U.S. would have access to air and naval facilities, but it does not authorize the return of U.S. bases.
robson.seth@stripes.com Twitter: @SethRobson1
---
---
---
---