Pentagon chief warns North Korea against using nuclear weapons
---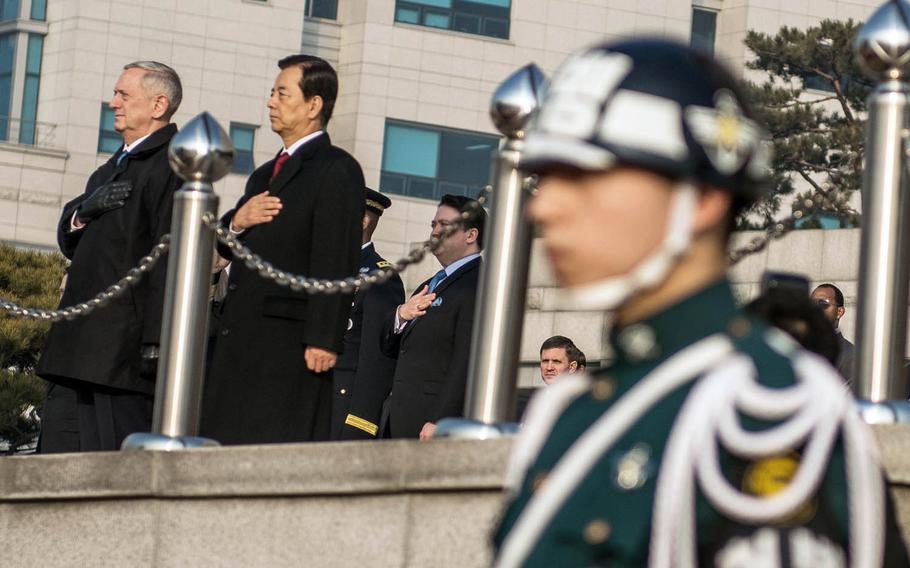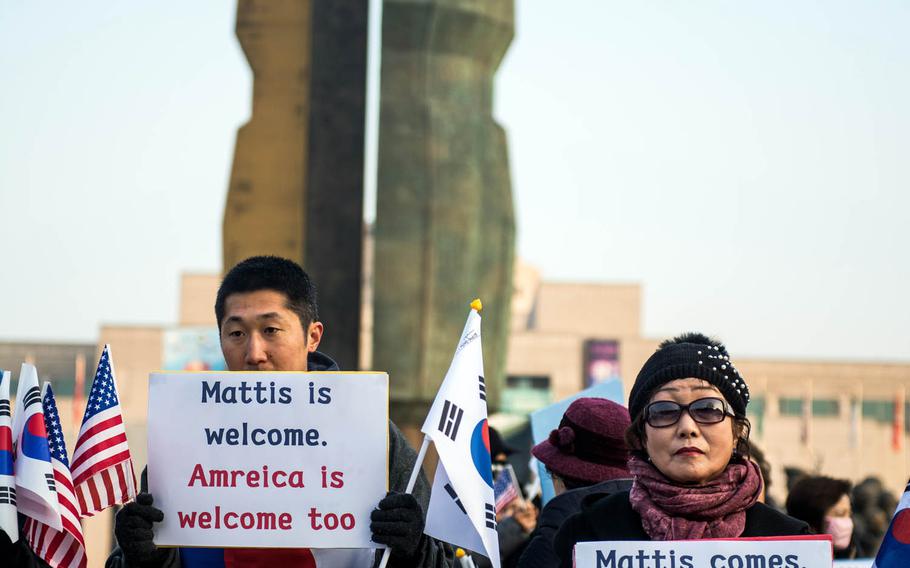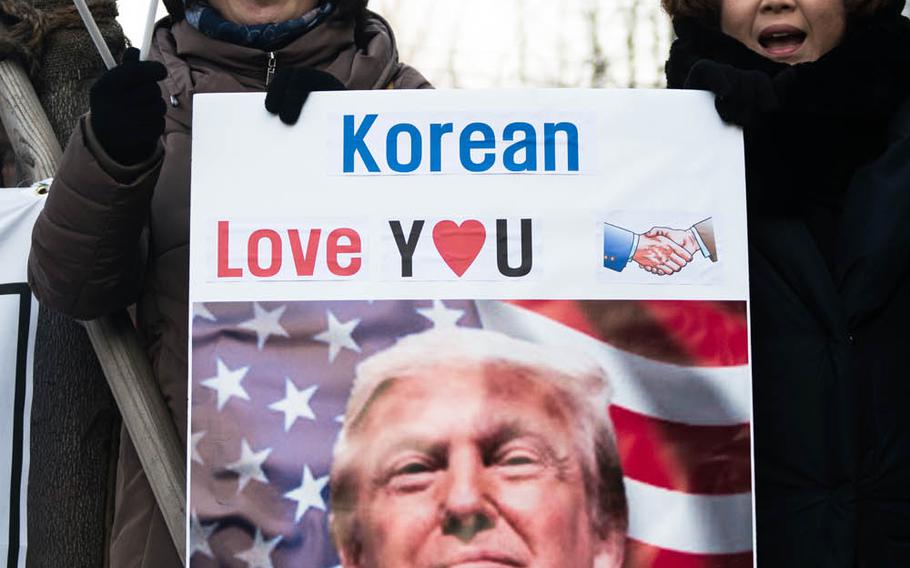 SEOUL, South Korea – The U.S. defense secretary warned North Korea on Friday that any use of nuclear weapons will be met with an "effective and overwhelming" response.
Jim Mattis also reassured South Korea that Donald Trump's administration remains committed to defending its ally in the face of a growing threat from the North.
Underscoring that point, Mattis made Seoul the first stop on his first overseas trip as Pentagon chief. He traveled to Japan later Friday.
"The United States stands by its commitments and we stand with our ally, the South Korean people," the 66-year-old retired Marine general said before meeting with Defense Minister Han Min-koo.
Tensions are high on the divided peninsula after North Korea's leader, Kim Jong Un, said his country is in the "final stages" of developing an intercontinental ballistic missile. Trump tweeted, "It won't happen!" in response, raising speculation that Washington might consider a pre-emptive attack.
The North conducted two underground nuclear tests and test-fired some two-dozen missiles last year.
South Korea and Japan also are nervous about how their relationships with the U.S. will evolve due to Trump's protectionist tendencies. He made comments on the campaign trail that he may try to renegotiate the free trade agreement between the two countries. Trump also suggested the allies should pay more for defense and possibly even develop their own nuclear weapons instead of relying on the American protective umbrella.
South Korean officials were buoyed when Trump reaffirmed his commitment to the alliance in a phone call earlier this week, and they looked to Mattis for further evidence of that.
"North Korea continues to launch missiles, develop its nuclear weapons program and engage in threatening rhetoric and behavior," Mattis told reporters. "America's commitments to defending our allies and to upholding our extended deterrence guarantees remains ironclad.
"Any attack on the United States or on our allies will be defeated, and any use of nuclear weapons would be met with the response that would be effective and overwhelming," he added.
Mattis - who first came to South Korea as a 21-year-old lieutenant – reaffirmed plans to station an advanced U.S. missile defense system known as THAAD in South Korea. He also said he would discuss what other defensive measures the allies can take, although he didn't offer specifics.
The Defense Ministry later said the men agreed to deploy THAAD this year as planned despite fierce opposition from China, which fears the system's powerful radar could be turned against its military. U.S. and South Korean officials insist that the anti-missile battery would be aimed only at North Korea.
Political instability also is complicating the situation as South Korea may hold early elections if the Constitutional Court upholds a decision to impeach President Park Geun-hye over a corruption scandal. The main likely opposition candidate has called for THAAD to be delayed until a new administration is in place.
Acting President Hwang Kyo-ahn, who met with Mattis on Thursday, also stressed he is committed to deploying THAAD this year.
Experts are divided about how close Pyongyang is to achieving its goal of developing a nuclear-tipped missile that could target the U.S. mainland. But the reclusive communist state is known to have an arsenal that could potentially threaten U.S. bases in South Korea and elsewhere in the region.
Mattis also stressed the need to expand trilateral cooperation among the U.S., South Korea and Japan, saying "the mutual defense of the three countries is best served through teamwork."
Seoul and Tokyo, which are estranged over several issues that date back to World War II, signed an information-sharing agreement in November.
South Korea's defense minister said he felt a strong bond with Mattis, noting they had both spent decades serving in the military.
"Secretary Mattis' visit … communicates the strongest warning to North Korea," Han said.
There are some 28,500 U.S. servicemembers stationed in South Korea and 50,000 in Japan.
The two Koreas are divided by the world's most heavily fortified border in an arrangement implemented after the 1950-53 war on the peninsula, which ended in an armistice instead of a peace treaty.
gamel.kim@stripes.com Twitter: @kimgamel
---
---
---
---