Pasquarette takes over as commander of US Army Japan
by
Seth Robson
July 8, 2015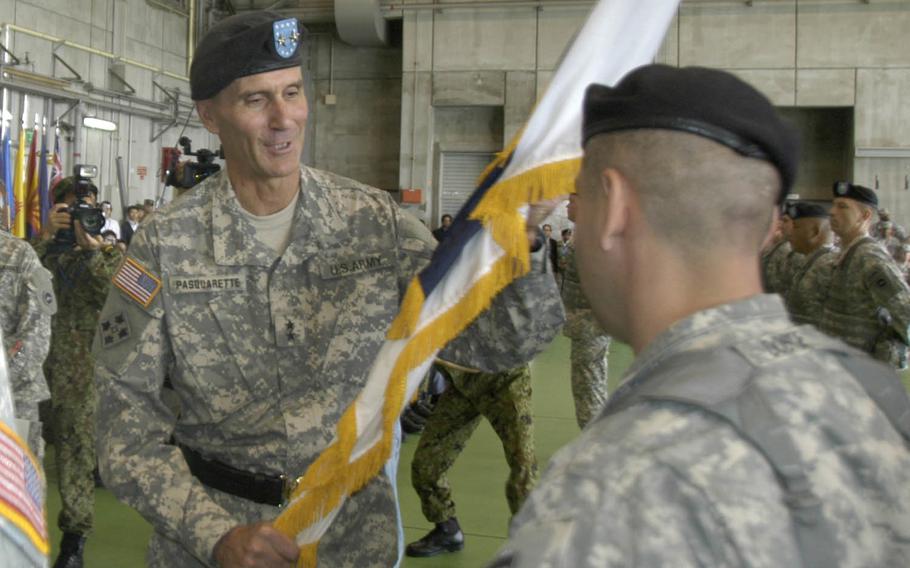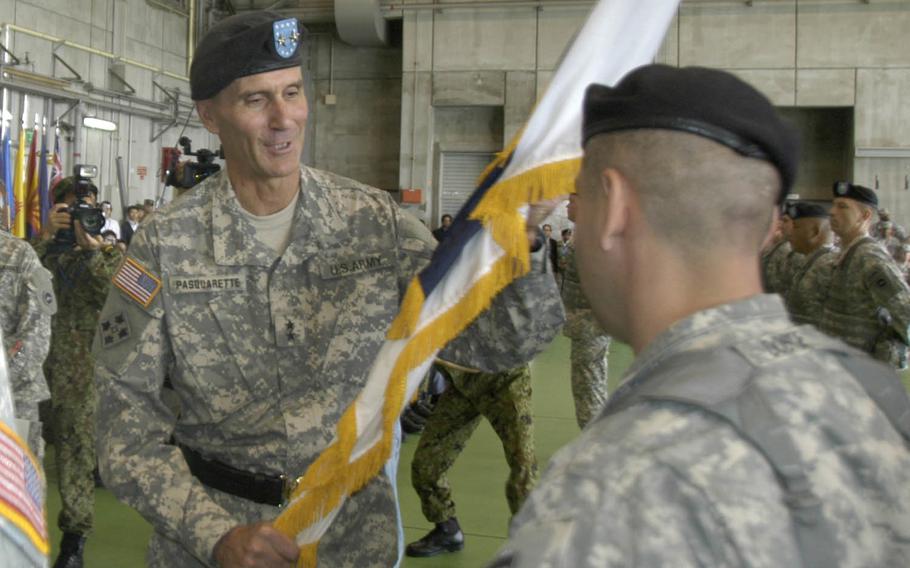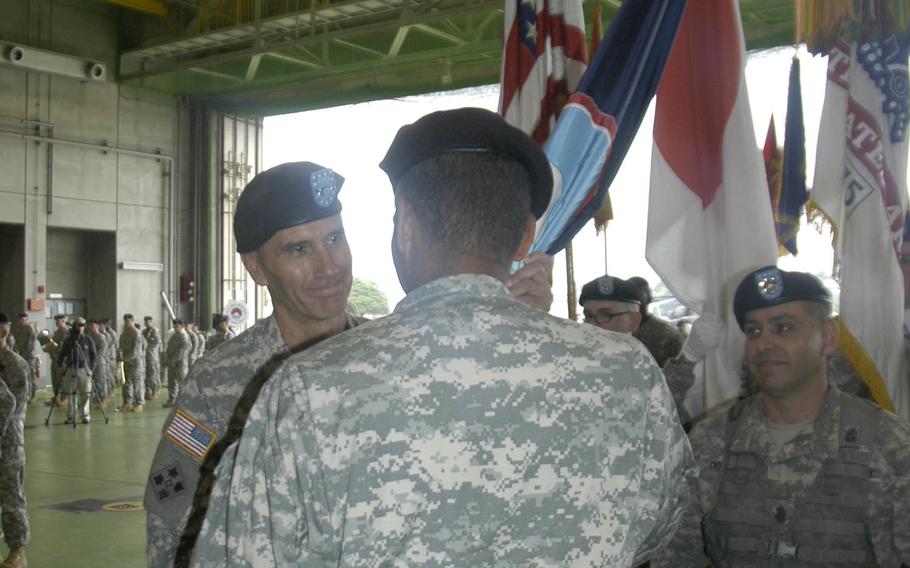 CAMP ZAMA, Japan — Strengthening ties with the Japan Ground Self Defense Force will be a priority over the next two years, the incoming commander of U.S. Army Japan and I Corps (Forward) said Wednesday.
Maj. Gen. Jim Pasquarette, the former U.S. Army Pacific chief of staff, took command from Maj. Gen. James C. Boozer at Camp Zama. He will be responsible for 2,500 soldiers, Army civilians and family members on 16 installations, from Misawa Air Base in the north to Okinawa in the south, said Gen. Vincent K. Brooks, U.S. Army Pacific commander.
"This command's operational tempo has been fast, and the stakes have been high (in the past two years)," Brooks said.
Boozer, who is retiring after more than three decades in the military, said U.S. Army Japan boosted its capability during his tenure, including installation of a new anti-ballistic missile radar in Kyoto prefecture.
Pasquarette commanded 1st Brigade, 4th Infantry Division at Fort Hood, Texas, and in Iraq from 2005-07. He later served as deputy commander (support) for 4th Infantry Division (Mechanized) at Fort Carson, Colo., and in Iraq.
Pasquarette said his priority will be building the relationship with JGSDF. He will also focus on maintaining positive relationships with communities, supporting soldiers and contributing to the joint efforts of U.S. Army Japan.
robson.seth@stripes.com Twitter: @SethRobson1