Paralympians meet with US soldiers in S. Korea to 'support those who support us'
by
Marcus Fichtl
March 17, 2018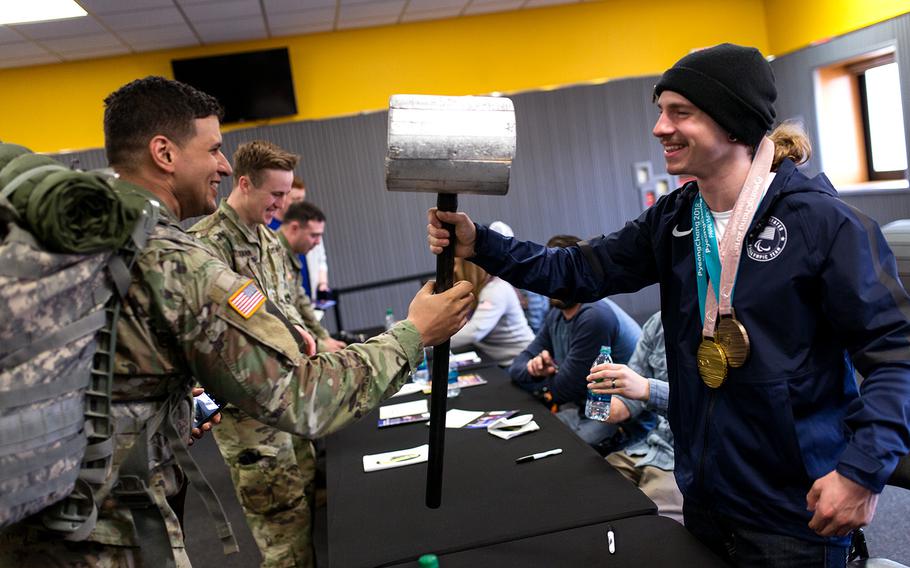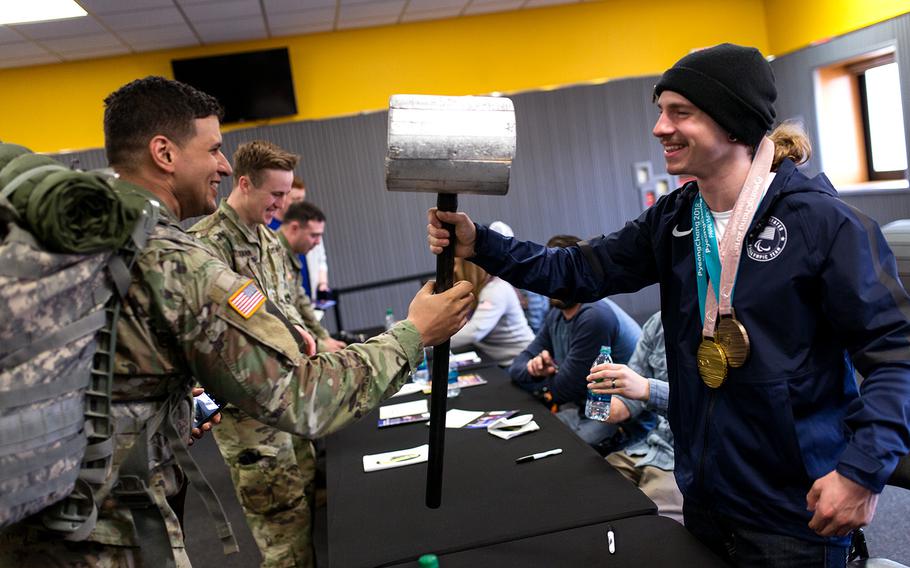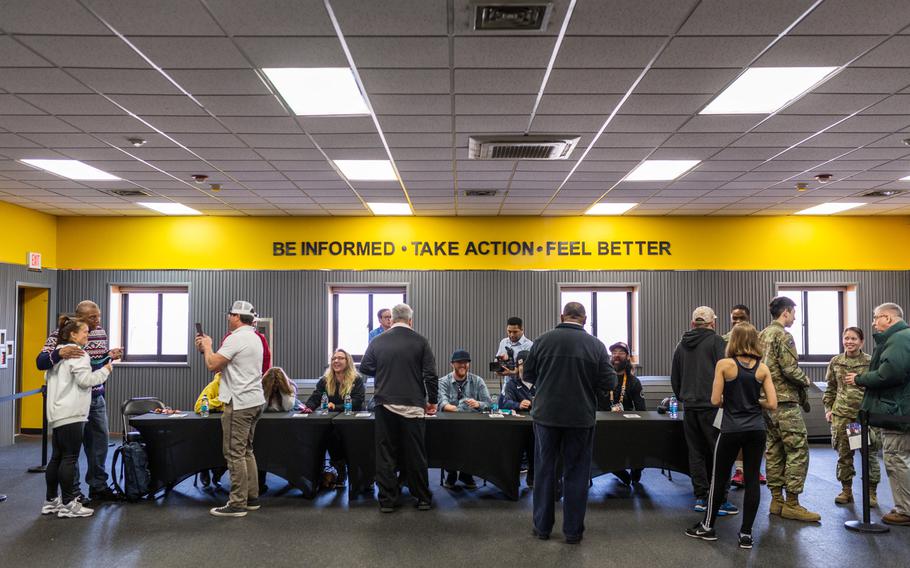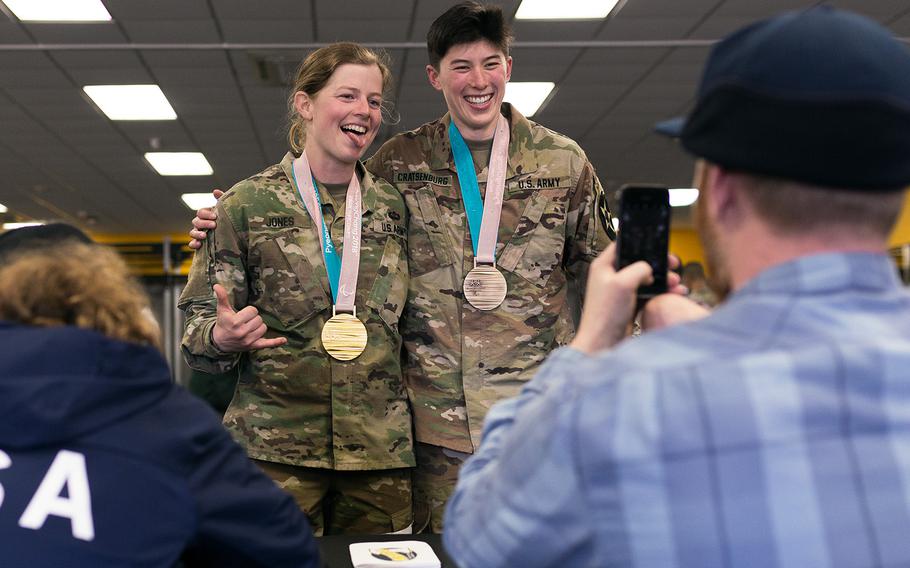 CAMP CASEY, South Korea – Fresh off the slopes, two-time Paralympic medalist Noah Elliott may have more photos of soldiers than the soldiers have of him after a visit to the Army's northern artillery outpost in South Korea on Saturday.
The snowboarder let the soldiers try on his gold and bronze medals during a meet and greet with about 200 soldiers at Camp Casey. He called Saturday's moments the "icing on the cake."
"It's a priceless opportunity to be able to come out here and support those who support us," Elliott told Stars and Stripes. "It's truly an honor to meet those guys who made it possible."
Elliott won the gold in the banked slalom and the bronze in snowboard cross in the 2018 Paralympics, which end Sunday in the South Korean town of Pyeongchang.
Second Lt. Hannah Jones, 2nd Battalion, 20th Field Artillery Regiment, was fresh off a 9-mile ruck march in commemoration of the 1942 Bataan Death March when she learned Paralympians were waiting for them at the finish line.
She placed second during the ruck march and said it was "surreal" when she had a chance to put the vaunted gold around her neck.
She said Elliott told her receiving the medal wasn't the most special part.
"It was when he stood up and they played the national anthem and raised the United States flag," said the 24-year-old from Mooresville, Ind.
Three other Paralympians joined Elliott at the meet and greet. They were fellow snowboarders Mike Spivey, Jimmy Sides and Arlene Cohen. Sides and Spivey are former Marines.
Sides, who lost part of his right arm while attempting to deactivate a roadside bomb in Afghanistan in 2010, said it didn't bother him that North Koreans, Iranians or anyone else participated in the Paralympics.
"Everyone was there representing their country and the sport that they love to do, that was the sole reason for being here," he said.
The athletes then boarded a bus and headed to Camp Bonifas to visit the soldiers standing guard at the truce village of Panmunjom, which straddles the heavily fortified border between North and South Korea.
"I've just heard stories [about Panmunjon], I'm super excited to go out there and check it out for myself, and hear what the guys have to share," said Elliott.
fichtl.marcus@stripes.comtwitter: @marcusfichtl