Pandemic spurs Marine volunteers to offer free grocery shopping service on Okinawa
---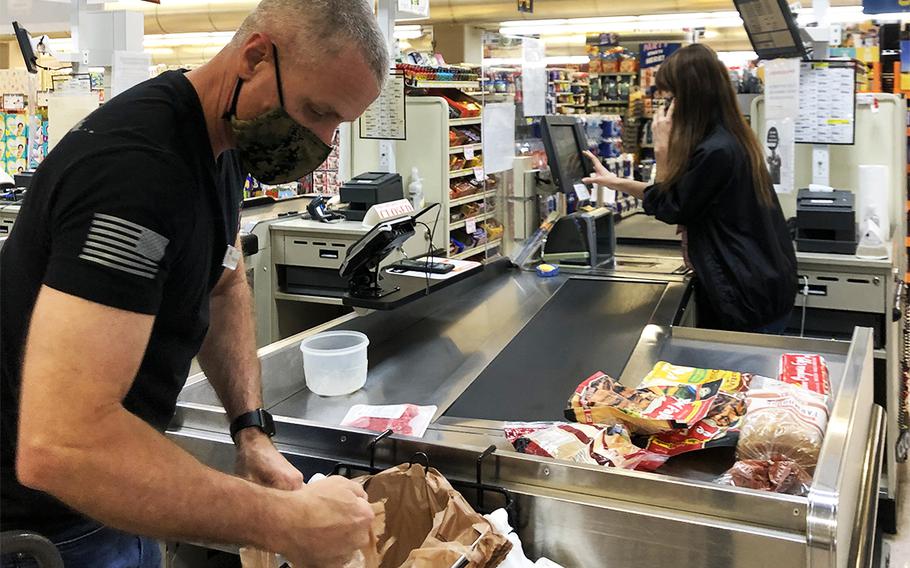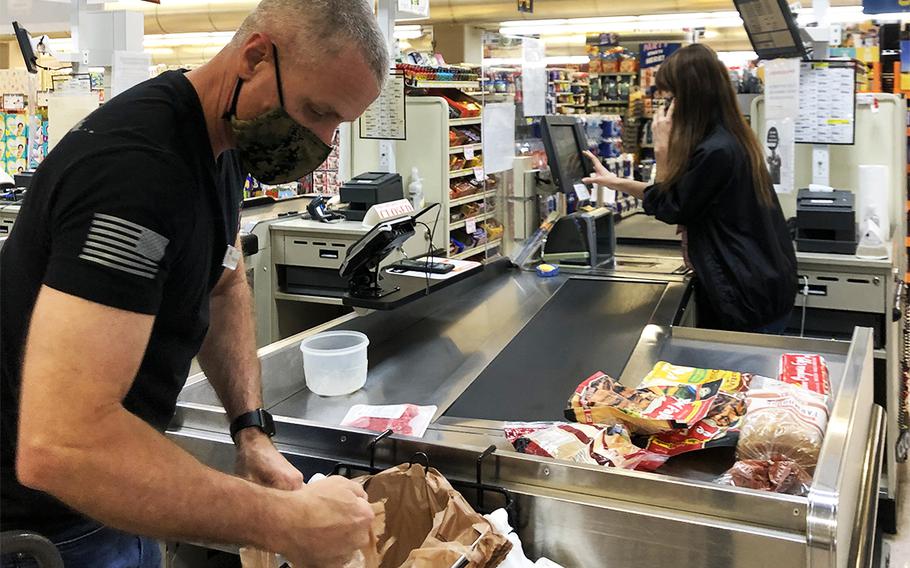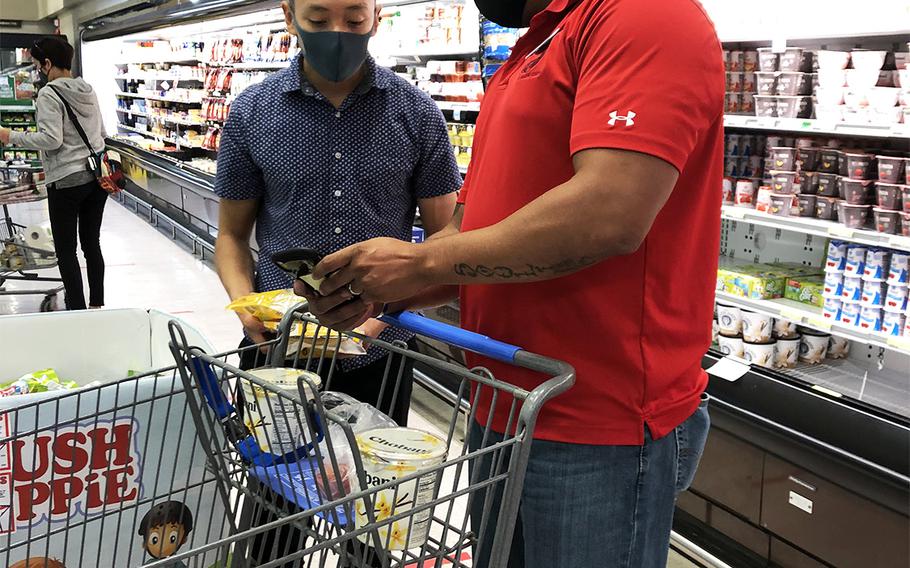 Stars and Stripes is making stories on the coronavirus pandemic available free of charge. See other free reports here. Sign up for our daily coronavirus newsletter here. Please support our journalism with a subscription.
CAMP FOSTER, Okinawa — Fidelis Rides, a volunteer program on Okinawa that provides service members with free rides after a night on the town, now offers a curbside grocery-delivery service called U-Shop.
Fidelis Rides was created in March 2019 by Marine 1st Sgt. Jacob Karl to help Marines without cars or a lot of spending money. Volunteers provides free lifts on Friday and Saturday nights to any service members who request them.
So far, the program has given rides to over 4,500 people, according to volunteer Cpl. Christopher Madero of Headquarters & Support Battalion, Marine Corps Installations Pacific.
Fidelis Rides started up its U-Shop program after a weeklong pause of its ride service April 1 due to coronavirus concerns.
"At first, we thought we should focus on single-parent households, dual military service member families or families with immune disorders," said Col. Vincent Ciuccoli, commander of Camp Foster and Camp Lester, who has been leading the group. "Then we realized that we should extend the service to help anyone who needs our help to shop."
On Wednesday evening, Ciuccoli and Madero waited in front of the Camp Foster commissary. With them were three more volunteers: group coordinator Cpl. Derrick Ngeudeu Talla of 3rd Marine Division, Camp Foster; Gunnery Sgt. Michael Diggs of Headquarters and Support Battalion, Camp Foster; and Lance Cpl. Luis Flores Gonzalez of the Provost Marshal Office at Camp Butler.
"I always wanted to volunteer and now I have so much time. I wanted to help others rather than wasting it," Flores Gonzalez said.
Anyone older than 16 with commissary privileges can volunteer for the U-Shop program, Ciuccoli said, adding "we see some high school volunteers now."
He explained how the operation works. First, the person who wants their grocery shopping done contacts U-Shop via Messenger on Fidelis Rides' Facebook page.
"Then they will need to send us a shopping list with their name and phone number. We connect our volunteer and the requestee," Ciuccoli said. "Our volunteers will be their personal shopper."
The volunteers stay in contact with the client via text messages to make sure they pick up the correct items, he said.
Fidelis Rides has its own checkout line, No. 8, at the commissary. Customers pay at the register over a phone provided by the volunteer.
"This way, we don't have to get involved in the money transaction," Ciuccoli said. "As Fidelis Rides, we do not touch cash, so implementing the payment system was the most challenging part of this program, but we were thrilled to have [the commissary agency's] full support on this."
Shaun Bullman, commissary officer for Camp Foster, on Wednesday said the store is the first in the region to implement the volunteer shopping system.
"Kadena was the second commissary, now Camp Courtney, and Kinser is a work in progress," he said. "We are happy to work with Fidelis Rides to support our military families." Delivery is also available anywhere within 15 minutes of Camp Foster, including Camp Lester, Plaza Housing, Marine Corps Air Station Futenma and off-base homes.
People can use the free service as often as needed; however, the group will monitor for abuse of the system. Forty items per request is the current limit with up to a 30-minute shopping time.
Fidelis Rides plans to keep the U-Shop program until coronavirus restrictions end on Okinawa, but it may become a permanent service.
ichihashi.aya@stripes.com Twitter: @ayaichihashi
---
---
---
---