Pandemic pushes more Dungeons & Dragons players, including active-duty troops, into virtual realms
by
Theron Godbold
May 22, 2020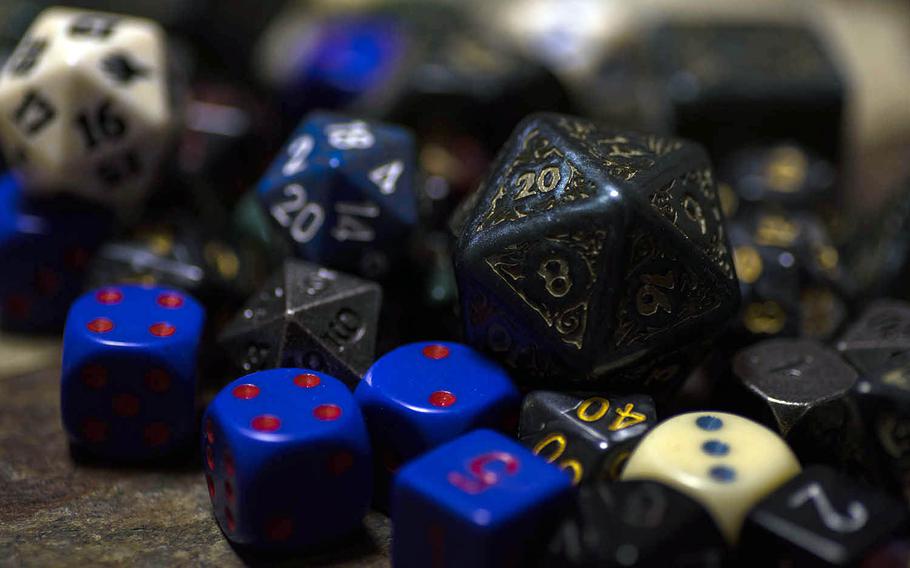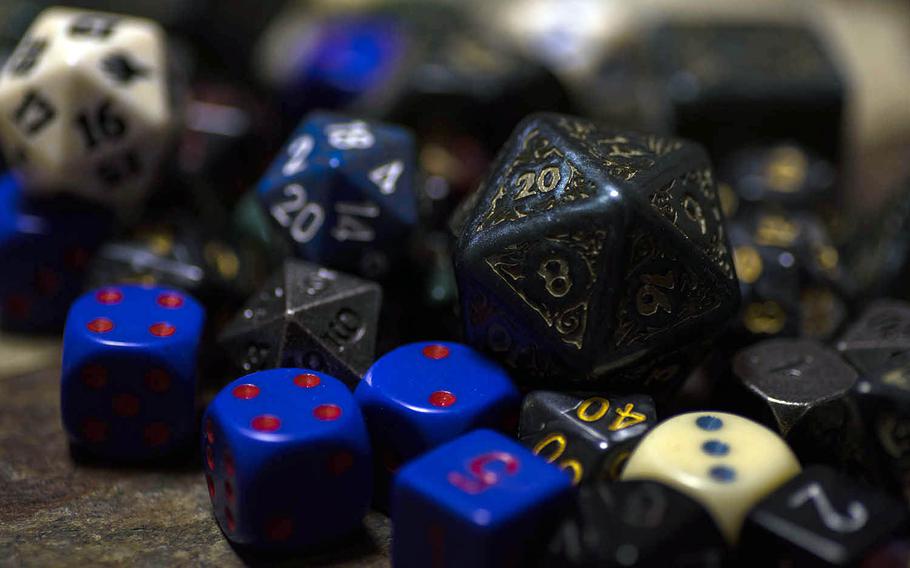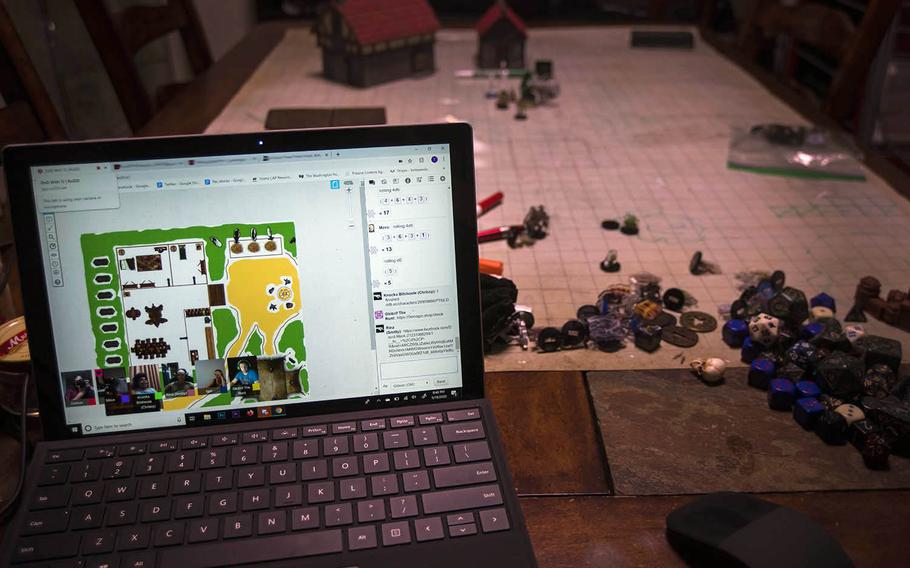 Stars and Stripes is making stories on the coronavirus pandemic available free of charge. See other free reports here. Sign up for our daily coronavirus newsletter here. Please support our journalism with a subscription.
YOKOTA AIR BASE, Japan — In days of yore, when a dungeon master commanded his party to roll for initiative, the clatter of icosahedrons – the 20-sided die – sounded across the gaming table.
But in the plague times, the coronavirus pandemic, Dungeons & Dragons, the popular fantasy role-playing game better known as D&D, has changed. It's gone virtual, with many more locked-down players, even in the military, turning to online platforms to live their fantasies.
"I look forward to my online game with my friends," said Tech Sgt. Thomas Smith, operations manager for American Forces Network Tokyo. Smith lives under tight restrictions on movements and group gatherings imposed by Yokota's commander.
"I haven't had any real social interactions outside of work; it lets me see and spend time with my friends and it's a good stress release," he said during a phone interview Monday. D&D "helps me maintain my sanity with all of the nonsense going on."
Players still gather with their dice, statistics tables and character figurines, but now they're just as likely to face one another on a virtual meeting platform like Discord than they are in real life.
Dungeons & Dragons, which first appeared in 1974, now counts about 13.7 million players worldwide, according to dungeonvault.com, an informational website designed for D&D players.
Unlike video games, D&D relies not on amped-up graphics but on players' imaginations. Traditionally played in person like board or card games, D&D also developed an online presence before social distancing and personal hygiene became pandemic buzzwords.
That presence has exploded, said Adam Bradford, vice president of tabletop gaming at D&D Beyond, a Huntsville, Ala., firm that creates the game's official "digital toolset."
Before the coronavirus emerged, the company opened a few thousand new accounts daily, Bradford said during a phone interview May 16. Now it opens three times that number. The company has more than 4 million users and is expected to reach 6 million by the end of the year, he said.
Growth is not without its own problems. Internet bandwidth is straining to keep up with the increased activity across all kinds of platforms, whether work-at-home meeting sites like Zoom or a D&D virtual tabletop like Roll20.
Bradford said one challenge is keeping new customers engaged in the virtual realms in the same way they would be in person. The goal at D&D Beyond is to enhance personal interaction with digital content, he said.
"We've found that when people get together it's different from playing online," he said. "We are trying to keep people more engaged when online."
Christopher Gilmore, a veteran and dungeon master, said via Facebook message May 4 that his group moved to the popular chat application called Discord for its virtual sessions during the pandemic.
"The internet took a huge hit when everybody was at home online and none of the carriers anticipated the increased need for bandwidth," he said.
The pandemic created a "massive influx of daily voice calls" over Discord, company spokeswoman Liz McBain said in an email May 13.
"In Spain and France voice calls have more than doubled; in Italy, they've more than tripled, and in the U.S., we've seen more than 50% growth in voice users," she wrote.
Spurred by D&D's popularity on Discord, D&D Beyond aquired Avrae, a bot, or software that automatically completes certain tasks. Avrae works on Discord to roll dice, look up reference material or ping people for their turns, Bradford said. The bot proved very popular.
For active-duty troops like Smith, who uses Roll20, playing online keeps the game alive.
"There are a lot of interesting aspects moving to a virtual tabletop," he said. "There are more tools available with easier access like maps and digital character sheets that help track what's going on in the game. But the biggest pro to playing online is the fact I don't have to wear pants anymore."
Through D&D Smith connects with old colleagues, veterans and civilians. In his five years of D&D, Smith has played the game with 20 other people, only two of whom were not affiliated with the military.
"My favorite part is the fantasy aspect," he said. "It's fun to see where the group takes the story."
godbold.theron@stripes.com Twitter: @GodboldTheron