Pair of American soldiers killed in Korean War finally being sent home for burial
by
Kim Gamel
August 7, 2018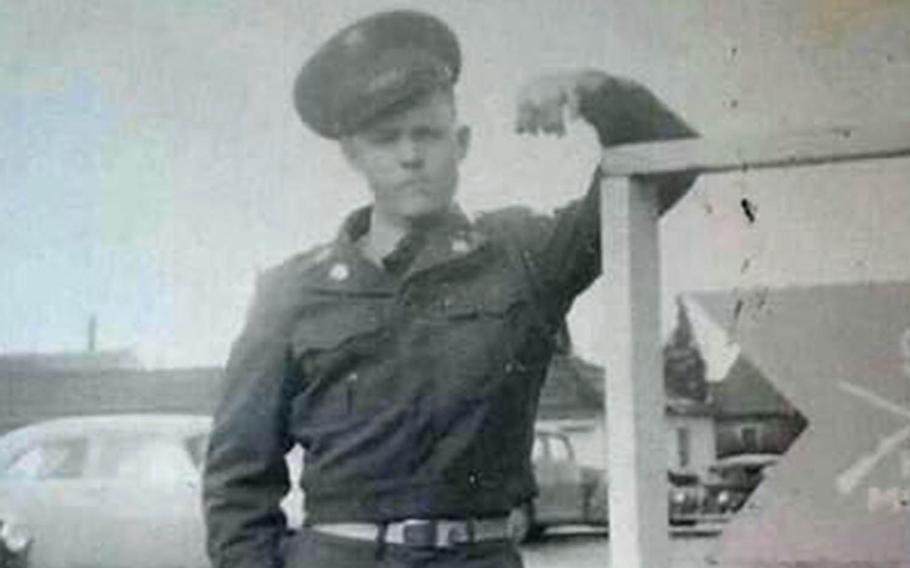 SEOUL, South Korea — Two 2nd Infantry Division soldiers killed in the Korean War were being returned home for burial this week, nearly seven decades after they perished in North Korea, a government agency said.
The remains of Army Cpl. Terrell J. Fuller and Army Sgt. William A. Larkins — both 20 when they died — were not among those returned last month by North Korea. Their remains were recovered as part of joint searches and unilateral handovers from North Korea that took place more than a decade ago. But the two men were only recently identified following a lengthy forensics process
Fuller, of Toccoa, Ga., was assigned to Company D, 1st Battalion, 38th Infantry Regiment, 2nd Infantry Division when he was taken prisoner as his unit retreated in South Korea following battles with Chinese forces fighting with the North.
"After enduring sustained enemy attacks, the American units withdrew to Wonju, South Korea. It was during this withdrawal that Fuller was reported missing, as of Feb. 12, 1951," according to the Defense POW/MIA Accounting Agency, or DPAA.
The Chinese and North Koreans included Fuller's name on a December 1951 list of troops who died while in their custody. A fellow soldier from the same company later said he had been held prisoner with Fuller but was unaware of his status, the DPAA said.
Fuller was declared dead when he was not returned after the 1953 armistice that ended the war in lieu of a peace treaty. His remains were apparently among more than 200 boxes that North Korea handed over to the United States between 1990 and 1994.
He was listed as accounted for in April and will be buried with full military honors on Saturday in his hometown, according to DPAA. The Hawaii-based agency also said a rosette will be placed next to his name on a memorial in Honolulu to indicate he has been accounted for.
"Finally this former #2ID #Warrior will get the proper burial he deserves," 2ID wrote in a tweet on Tuesday.
Larkins, of Pittsburgh, who was assigned to A Battery, 503rd Field Artillery Battalion, 2nd Infantry Division, was reported missing in action on Dec. 1, 1950, amid fierce fighting with Chinese-led communist forces in the North Korean town of Sunchon.
"Following the war, one returning prisoner of war reported that Larkins had been captured and had died at an unknown prisoner of war camp in January 1951. Based on this information, the U.S. Army declared him deceased as of Jan. 31, 1951," the DPAA said.
His remains were among those collected during joint searches with the North Koreans in April and May 2005. A funeral was scheduled for Larkins Friday in Bridgeville, Pa., the DPAA said.
Larkins was accounted for on May 4, 2017. It wasn't immediately clear why it took so long to return the remains for burial.
"The #2ID #Warriors, who paid the ultimate sacrifice during the #KoreanWar have finally returned home," 2ID wrote Tuesday in a tweet.
Scientists from the DPAA and the Armed Forces Medical Examiner System identified both men using DNA samples and dental and chest radiograph analysis as well as circumstantial and material evidence.
North Korea recently returned more remains in 55 cases as part of leader Kim Jong Un's agreement with President Donald Trump during their June 12 summit in Singapore.
The administration called the repatriation an important goodwill gesture that may boost broader talks aimed at ridding the North of its nuclear weapons.
The DPAA also said it "looks forward to the continued fulfillment of the commitment" made at the summit, which included a promise to resume searches for more remains in the North.
The agency says 7,691 Americans remain unaccounted for from the Korean War, with some 5,300 believed to be lost in the North.
gamel.kim@stripes.com Twitter: @kimgamel