PACOM chief sees no changes in US-Philippines military relationship
by
Tara Copp
November 15, 2016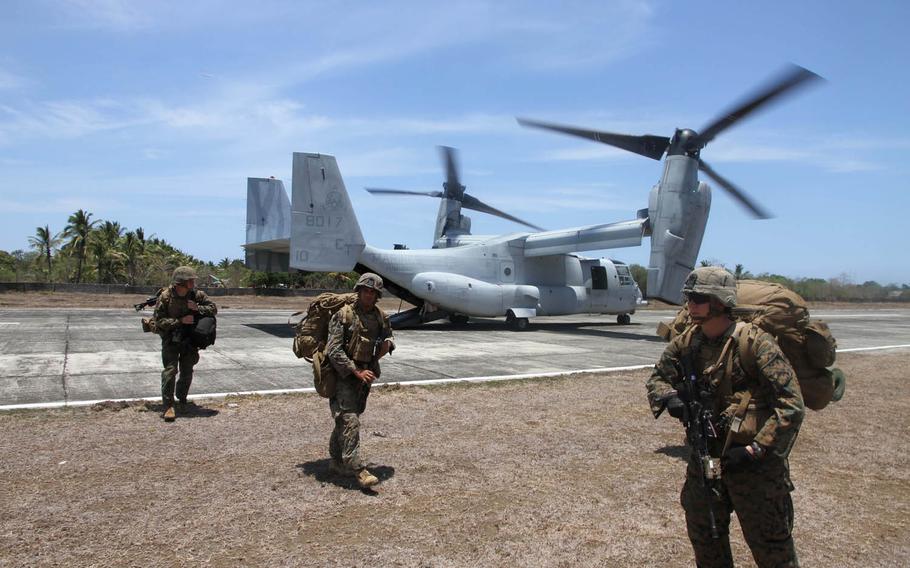 WASHINGTON — There are no plans for major changes in the U.S. military's dealings with the Philippines military, despite President Rodrigo Duterte's statements that American forces are no longer welcome there, Pacific Commander Adm. Harry Harris said Tuesday.
Since Duterte became the Philippines president in June, he has frequently voiced his distrust of the U.S. presence in his country and decreed an end to U.S.-Philippines military exercises. In addition, he ordered U.S. troops to leave the southern portion of the Philippines, where they have been training with local forces who are fighting Abu Sayyaf, an organization affiliated with the Islamic State group.
Yet Duterte's directives have not been reflected in any action or requests by the Philippines military, Harris said.
"Despite what he has said, here's been no change in anything with the Philippines," Harris said Tuesday at the breakfast speech in Washington, D.C.
The one exception, he said, was rescheduling a meeting in the Philippines from October to next week.
The Enhanced Defense Cooperation Agreement, a plan to modernize five Philippines bases where rotational U.S. forces would operate, "remains on track," Harris said.
"We haven't been asked to remove U.S. forces from the Philippines, including special operations forces operating in Mindanao," he said. "We haven't been asked to not put our P-3s and P-8s [surveillance aircraft] at Clark [Air Base] to do surveillance there. And the rotational air component … we just finished the third iteration of that. So these are all encouraging things."
Harris said it is likely some of the 2017 major military exercises between the United States and Philippines might be revised. That will be the primary topic during his meetings in the Philippines next week. The meetings will also establish the guidelines for 2018 exercises, Harris said.
"I'm optimistic about it," he said.
copp.tara@stripes.com Twitter@TaraCopp