Pacific island nation of Palau offers to host US military bases, report says
by
Seth Robson
September 9, 2020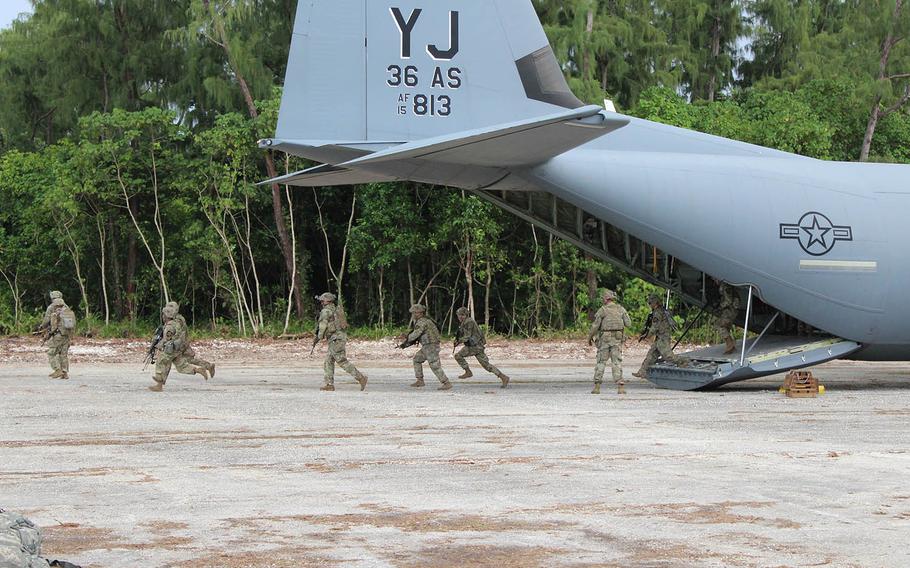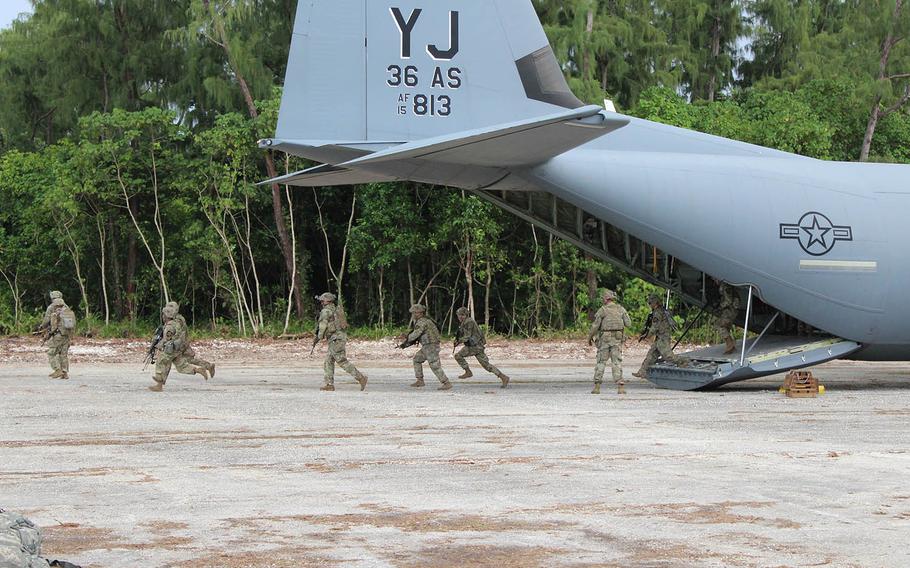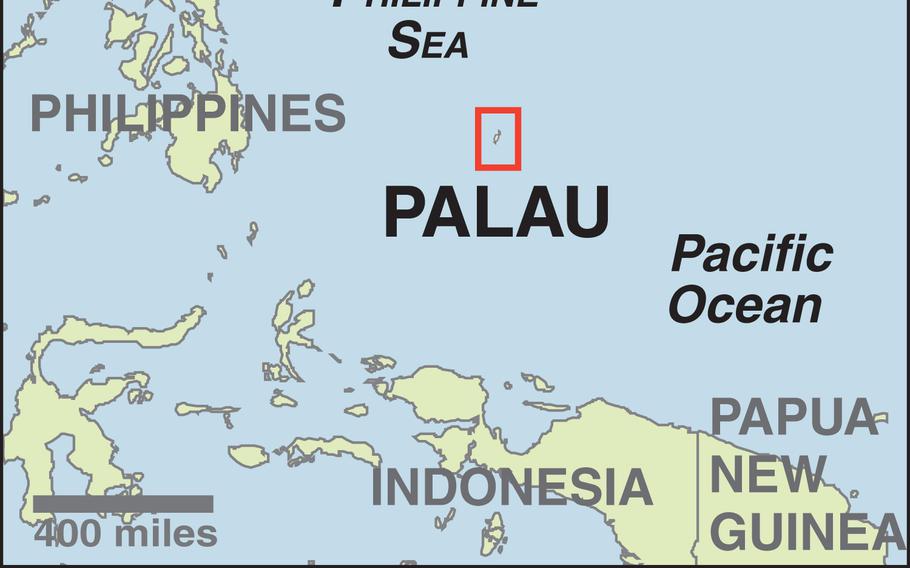 The Republic of Palau, east of the Philippines in the Western Pacific, has offered to host new U.S. military facilities, including ports and air bases, The Wall Street Journal reported Tuesday.
The offer came during a visit last week by Defense Secretary Mark Esper that coincided with bomb-clearing and airfield repair by U.S. Marines on the islands of Peleliu and Angaur, the newspaper reported.
"Palau's request to the U.S. military remains simple — build joint-use facilities, then come and use them regularly," Palauan President Tommy Remengesau Jr., who visited the White House last year, wrote in a letter presented to Esper, according to the report.
Palau officials didn't respond to requests for comment Wednesday, and Indo-Pacific Command referred inquiries to the Office of the Secretary of Defense.
"The government of Palau is not only receptive but is enthusiastic about the United States military broadening and deepening its operations, exercises and training in and around Palau," Heino Klinck, deputy assistant secretary of defense for East Asia, told the Journal.
The offer "suggests that Palau is feeling vulnerable to China's strategic ambitions and is seeking a counterweight," Jeff Kingston, director of Asian studies at Temple University's Tokyo campus, said in an email Wednesday.
The islands occupy territory east of the Philippines that's becoming more important to U.S. military planners contemplating China's massive military buildup and occupation of disputed sea territory to the west.
Palau, with a population just under 18,000, includes 340 islands covering nearly 180 square miles of land, just slightly less than Guam, where the U.S. military is building massive new bases for Marines to facilitate the drawdown of forces from Okinawa.
In addition to Guam, the U.S. has military facilities on other Pacific islands, such as Kwajalein and Wake Island. The U.S. and Australia also have plans to establish a presence on Papua New Guinea's Manus Island, to the south, by refurbishing a World War II-era navy base.
A plan to build facilities for visiting American forces on military bases in the Philippines, which has a mutual defense pact with the U.S., has proceeded at a snail's pace since it was agreed in 2014. Philippines President Rodrigo Duterte has tried to terminate the agreement that governs visiting U.S. forces and offered warm words for China and Russia.
The U.S. and Australia, meanwhile, are scrambling to shore up relationships in the Western and South Pacific, where China has been making military inroads and investing millions in construction projects, buying influence in the process. China "seeks to reorder the region to its advantage by leveraging military modernization, influence operations and predatory economics to coerce other nations," former acting Defense Secretary Patrick Shanahan said in an Indo-Pacific Strategy Report last year.
About 100 U.S. Marines and sailors from Task Force Koa Moana of the I Marine Expeditionary Force were in Palau last month. The Army sent 200 soldiers to train there last year, the first time it had done so in 37 years.
Palau was the scene of fierce battles during World War II. About 1,800 Marines and soldiers were killed in the Battle of Peleliu in the fall of 1944. Another 8,000 were wounded.
Palau remained under U.S. administration for a half-century after the war. In 1986, Palau and the U.S. entered a Compact of Free Association, which ushered in the nation's full independence in 1994. Under the compact, the U.S. is responsible for Palau's military defense for 50 years.
Through a Compact Trust Fund, the U.S. Congress appropriated financial aid packages for Palau. The trust fund undergoes a review and amendment process every 15 years, with the next review due in 2024.
Meanwhile, Beijing made inroads with Palau through direct investment and a steady flow of tourists to the country.
But in 2017, China banned tour groups from traveling to Palau because the island nation refused to drop official diplomatic relations with Taiwan, which China maintains is a renegade province and must return to its control. Palau is one of fewer than 20 countries that formally recognize Taiwan.
robson.seth@stripes.com Twitter: @SethRobson1