Pacific Air Forces leader eager to take up Palau's offer to build joint military airfields
by
Wyatt Olson
September 10, 2020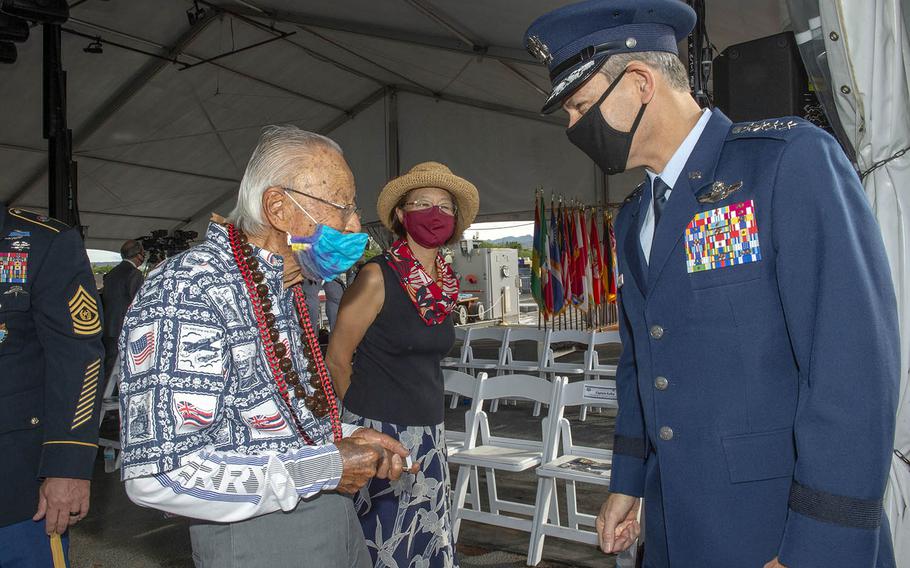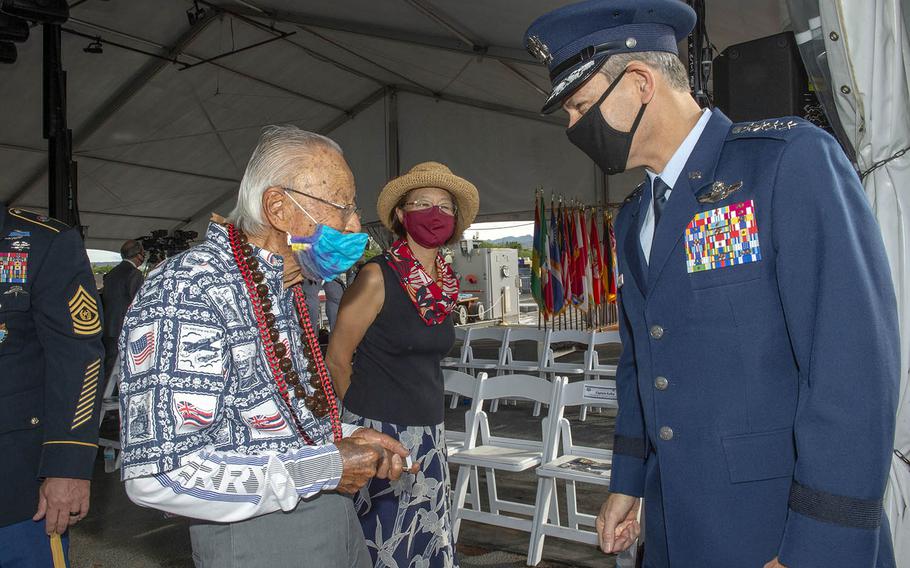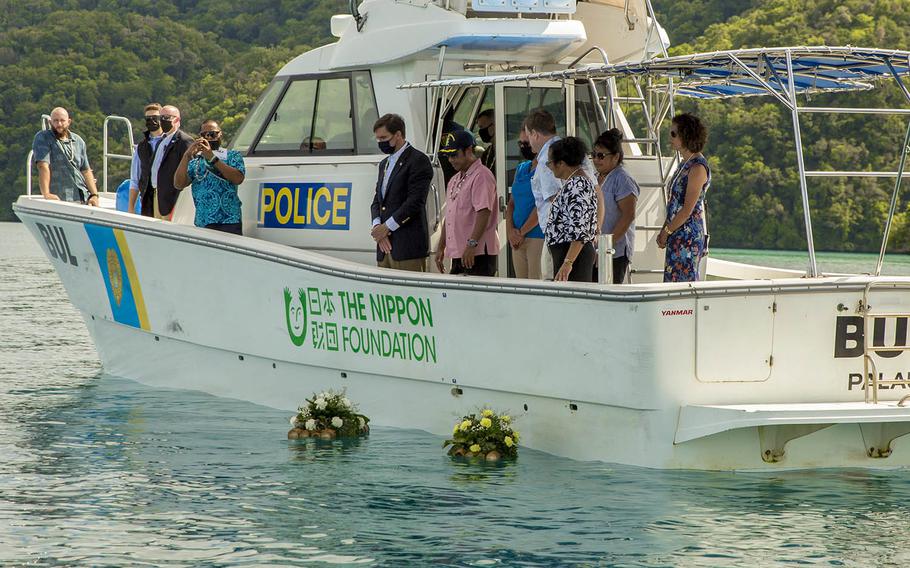 FORT SHAFTER, Hawaii — The head of Pacific Air Forces said Wednesday that the combatant command is "absolutely looking forward" to an expanded U.S. military presence in the Micronesian nation of Palau.
During Defense Secretary Mark Esper's visit to Palau late last month, Palauan President Tommy Remengesau Jr. presented a written offer to host new U.S. military ports and airfields, according to a report Tuesday by The Wall Street Journal. He proposed building joint-use facilities, which the U.S. could use as needed.
"[W]e do have desire to increase the options there in Palau," Gen. Kenneth Wilsbach said during a conference call with reporters Wednesday, two months to the day he assumed command of Pacific Air Forces.
"It's a pretty good location to operate out of, although the airfields wouldn't accommodate much more at this point besides C-130-type aircraft," he said.
It would take "quite a bit more work" to expand or create a runway and facilities to accommodate fighters, tankers or heavy-lift aircraft, Wilsbach said.
"But that is something that we're absolutely looking toward," he said. "And, frankly, we so appreciate the government of Palau asking us to come in."
China has been pressuring the island nation to drop its diplomatic recognition of Taiwan in favor of Beijing. Only a handful of nations in the world recognize Taiwan, which China regards as a renegade province that must be reunified under Beijing's control.
Wilsbach said this example of support for a U.S. military presence is key strategic asset for America.
"If you think about the Indo-Pacific area of responsibility, our partners are a really great advantage that we have over our competitors and adversaries, namely China and North Korea," he said. "If you look at the list of people that want to be our ally and partner, we are their ally of choice — and our list is long. The People's Republic of China, the PRC, as well as North Korea, their list of partners and allies is pretty short. That's something that they have to contend with as they try to execute their strategy."
Wilsbach said nations partnering with the United States will face pressure from China, citing the example of South Korea agreeing in 2016 to allow the Terminal High Altitude Area Defense, or THAAD, missile-defense system to be deployed there. China boycotted tourism to South Korea in response.
"The countries that ask us to come in and expand facilities in their country know that there'll probably be some kind of coercion or pressure from [China] to stop that," he said.
Wilsbach told reporters that he was initially skeptical about the plan to end regular deployments of bombers to Guam, in favor of a more unpredictable pace and scope of deploying globally.
"I was not a fan of when we first went down the road of talking about losing continuous bomber presence and transitioning to a bomber task force, which is a cyclical presence," Wilsbach said, adding that he feared the new dynamic would forfeit the effects bombers can have on adversaries.
"What I'll share with you is that actually we've seen quite an increase in the effects that the bombers can create because they're so unpredictable now," he said; adversaries "watch us come and go."
The bombers use varying call signs and flight paths and might at times split up, then rejoin later, Wilsbach said. "It's very varied and almost no mission is the same."
"So, they've got to figure it out," he said. "It created, maybe, a bit of a stir with our adversaries in the Indo-Pacific, so that's been a positive."
At times, though, Pacific Air Forces wants the entire world to see exactly what's in the air.
"Frankly, we don't always want to be moving around the globe, clandestinely or covertly," he said. Sometimes the Air Force wants friends and foes alike to understand the frequency and ease by which the U.S. can conduct international missions with bombers and tankers.
"There's not very many countries that can do that, as a matter of routine, which is what we are doing," he said.
olson.wyatt@stripes.com Twitter: @WyattWOlson
---
---
---
---