Ornamental cherry tree replaces Yokota cedars blown over by violent typhoon last year
by
Seth Robson
April 24, 2020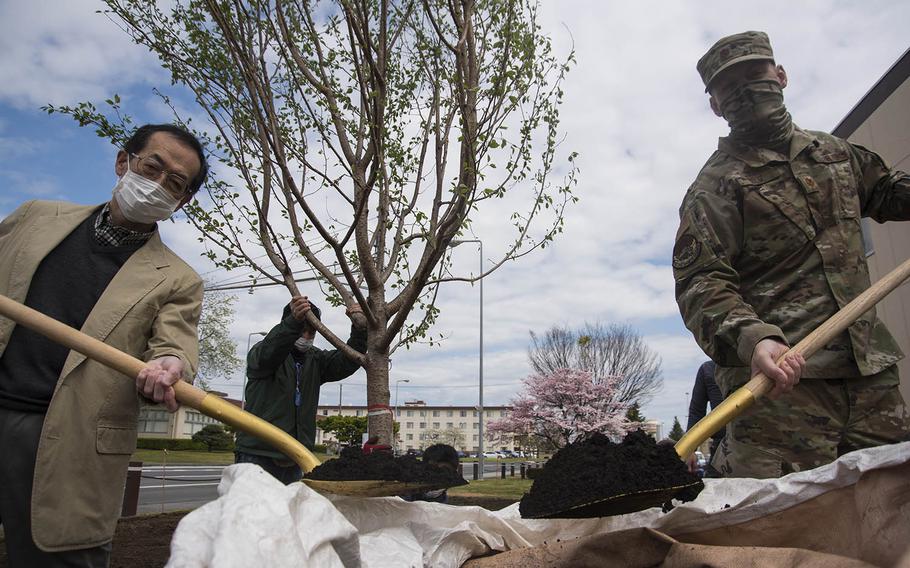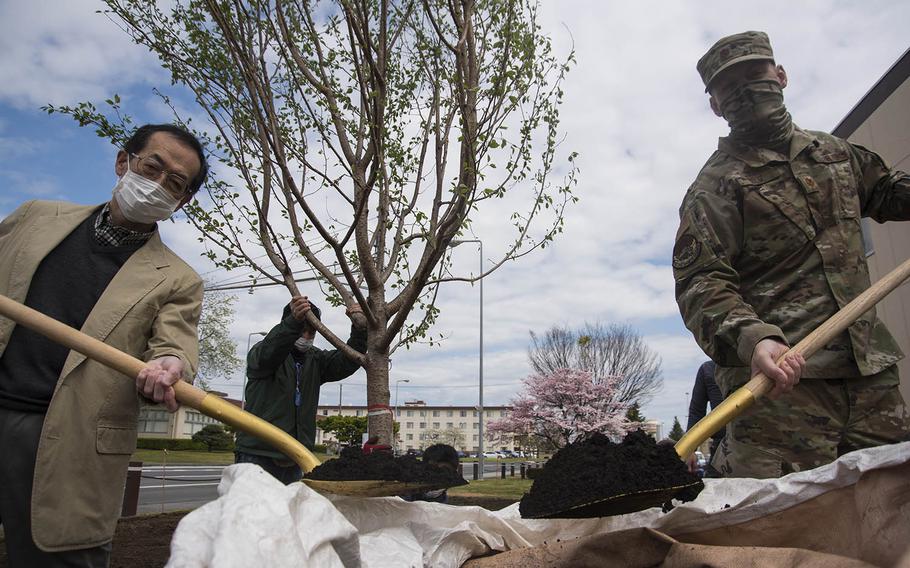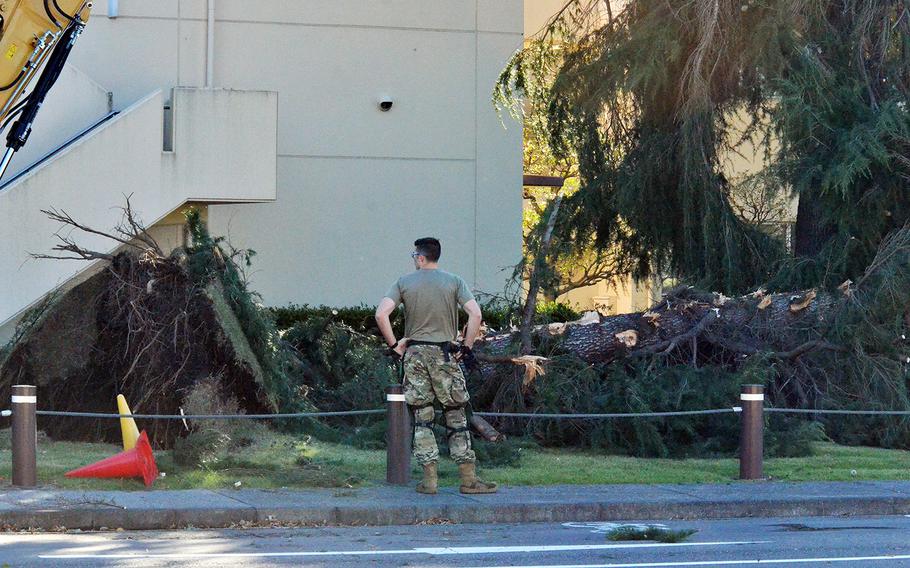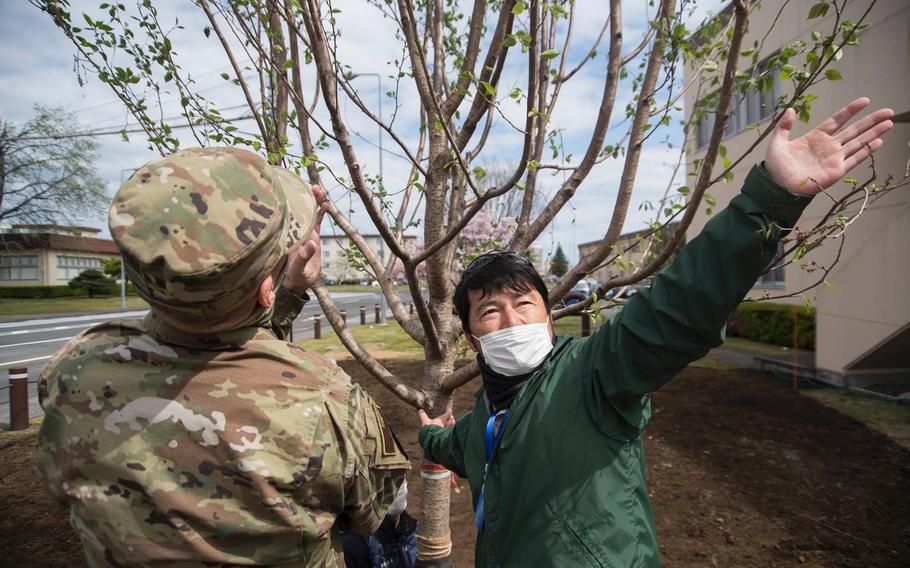 YOKOTA AIR BASE, Japan — A cherry blossom tree planted Friday at this U.S. base in western Tokyo is hardier than a pair of cedars toppled by a typhoon in the same spot last year, according to Air Force officials.
Typhoon Hagibis brought wind gusts of up to 104 mph to Tokyo on Oct. 12 and damaged about 100 trees at Yokota, including the Himalayan cedars blown over near the 374th Airlift Wing's headquarters.
The Air Force marked Arbor Day at the base by planting a jindai akebono cherry blossom tree as a replacement.
"We decided to go for something that will be sustainable longer term and not create a hazard," said Maj. Trent Bolte, 35, of North Adams, Mass., the 374th Civil Engineer Squadron operations flight commander.
The cost of removing the old trees and purchasing and planting the new one was about $5,000, he said.
The new tree, sourced from a Japanese plant nursery, is three to five years old, Bolte said.
Yoshitaka Yamaguchi, 68, the civil engineer squadron's cultural resource manager, said about 5,000 trees stand on Yokota, including 400 sakura, as cherry blossoms are known in Japan.
The new tree has already bloomed this year but next spring its petals will be darker and pinker than the more common somei yoshino variety that make up the bulk of sakura at Yokota.
The tree was chosen because it's less susceptible to disease and hardier than many other trees, Yamaguchi said.
Bolte said cherry blossoms have been a symbol of friendship between Japan and the United States since 1912, when the mayor of Tokyo sent 3,020 trees to Washington, D.C.
The National Cherry Blossom Festival, held there from late March to early April, usually attracts large crowds but this year the National Park Service urged people to stay away to slow the spread of the coronavirus.
Likewise, Yokota canceled its annual cherry blossom festival this year.
robson.seth@stripes.com Twitter: @SethRobson1