On suicides, Air Force's top chaplain preaches hope over darkness to Yokota airmen
by
Seth Robson
February 21, 2019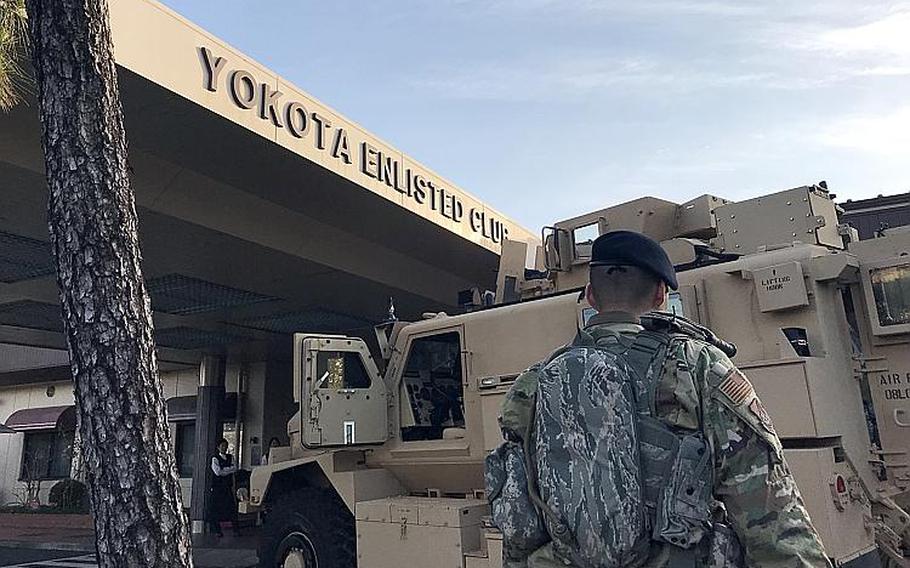 YOKOTA AIR BASE, Japan — Even a two-star general has "moments of darkness," the Air Force chief of chaplains told servicemembers Thursday at the home of U.S. Forces Japan in western Tokyo.
Chaplain (Maj. Gen.) Steven Schaick told several airmen gathered for a National Prayer Breakfast event at the Yokota Enlisted Club that, like everyone, he experiences disorientation, for example, on days when there are complaints at work, his kids don't answer the phone or he has issues with his wife.
"There is a spirit in this world who wants us to believe that is where it ends," he said. "There are airmen all over Yokota who believe this even now … We had 100 airmen last year who decided that death by suicide was their only way out."
Yokota's 374th Maintenance Group had a string of airman suicides in 2016 and Pacific Air Forces dispatched a "suicide prevention support team" to investigate there and at Misawa and Kadena air bases.
Overwork, especially in the maintenance group, was cited by some at Yokota as a cause of stress. Following the team's visit, officials adjusted hours at recreation facilities and an on-base restaurant to cater to those on swing shifts.
Schaick, 60, who commands 2,000 chaplains and religious affairs airmen, told the Yokota personnel that life can go to a dark place, but it always gets better.
"It takes us to a higher place than we have ever been before," he said, recalling how good he felt holding his baby grandson on a recent visit to see his son, an Air Force maintenance officer.
Schaick told the airmen about visiting Tyndall Air Force Base in Florida following Hurricane Michael in October and seeing a damaged chapel and homes filled with seawater.
The airmen there had a right to be upset but they were thankful that nobody had been killed and that the Air Force was helping them to rebuild and resettle, he said.
Some of those at the readiness-themed Yokota breakfast wore body armor and helmets. An armored truck was parked in front of the building where it was held and tables laden with bacon and eggs were decorated with flower-filled ammunition cannisters.
One of those wearing combat gear, Senior Airman Jaylee Hanes, 23, of Afton, Okla., said she went through her own rough patch three years ago. She was at her first duty station in Virginia when she got news that her grandmother had died, she said.
"I had a really good supervisor at the time who helped me get everything done so that I could go back to see my family," she said.
Hanes said she got the message from Schaick that there's a light at the end of the tunnel.
"People go through a lot of rough times but if they just keeping looking forward it's going to get better," she said.
robson.seth@stripes.com Twitter: @SethRobson1
---
---
---
---