Okinawan protesters try to send message to governor
by
Chiyomi Sumida
December 25, 2013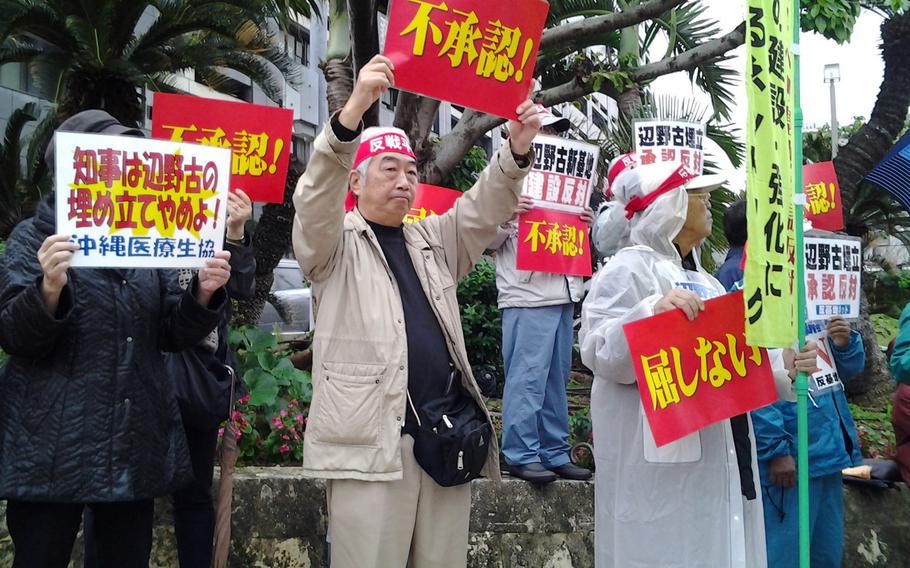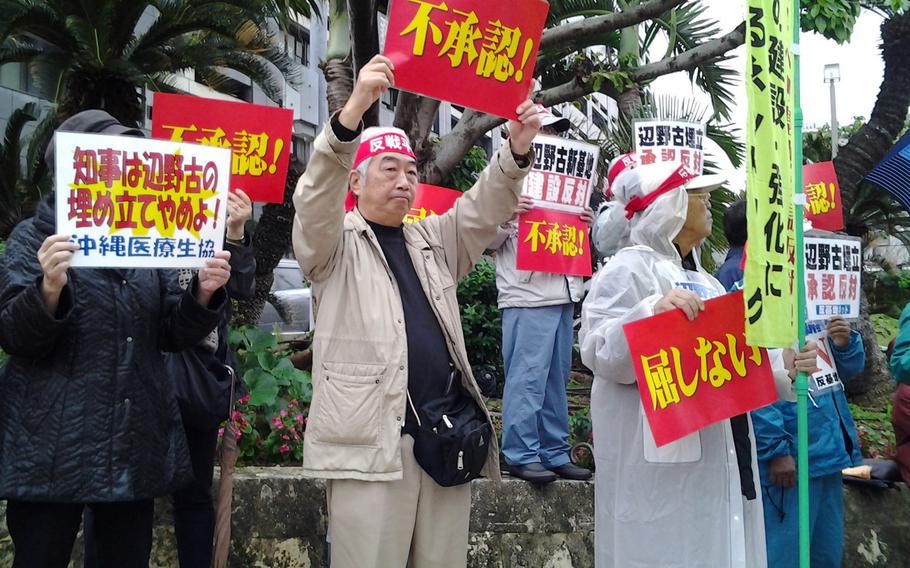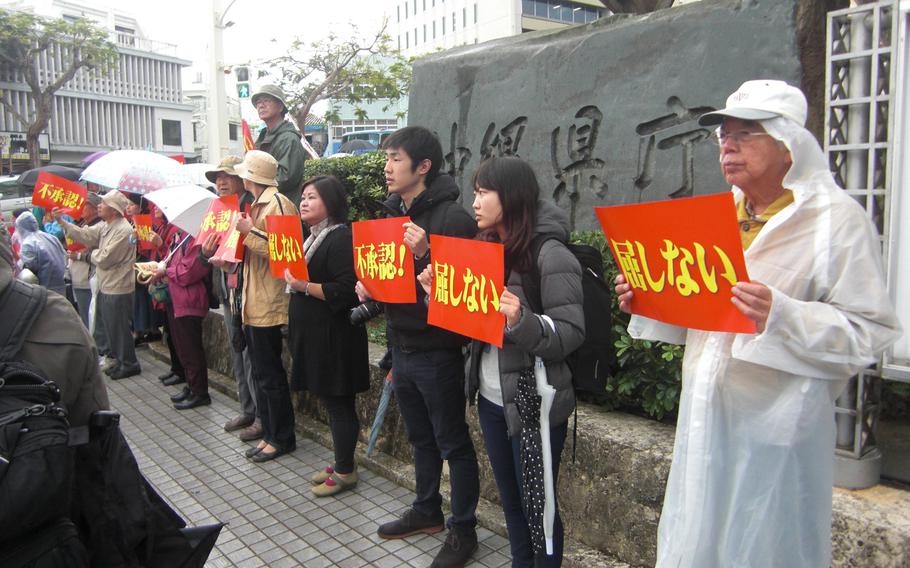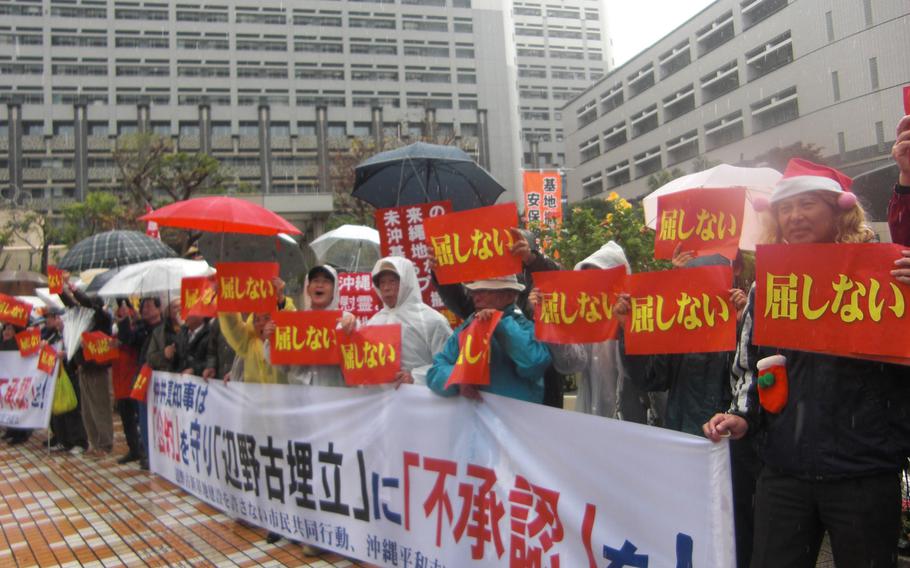 NAHA, Okinawa — About 1,500 people have rallied to urge Okinawa Gov. Hirokazu Nakaima to reject a plan by the central government to build offshore U.S. military runways as part of the controversial relocation of the Marine Corps' Futenma air station.
"We are here today to support the governor to turn down a request from Tokyo," said Hiroji Yamashiro of the Okinawa Peace Activity Center, an organizer of the rally on Tuesday.
Nakaima met with Prime Minister Shintaro Abe Tuesday in Tokyo before returning to Okinawa to make his decision.
The request for ocean fill permits is a crucial step in a nearly 20-year effort to close Futenma and replace it with the new air station.
Last week, Nakaima submitted to the prime minister a list of demands aimed at reducing the U.S. military presence in the island prefecture. These include the suspension of flight operations at Futenma air station within five years, the closure of Camp Kinser within seven years, removing Marine MV-22 Ospreys from Okinawa, changes in the U.S.– Japan Status of Forces Agreement, as well as financial support for Okinawa's economic development.
Abe pledged that his government would do all possible to meet those requests. Nakaima is expected to announce whether he approves the landfill work by Friday.
Protesters at the rally held up signs reading "Disapprove" and "Do not yield."
"We urge the governor to make a decision that bears a verdict of history," Yamashiro said.